This website uses cookies to ensure you get the best experience while browsing it. By clicking 'Got It' you're accepting these terms.
Chevrolet Pays Colleges to Reduce Greenhouse Gas Emissions
Feb. 13, 2014 03:53PM EST
Business
An automaker pledges to pay colleges for the clean energy and efficiency projects they install on their campuses.
Under its Campus Clean Energy Campaign, Chevrolet has agreed to purchase carbon credits from universities as they reduce greenhouse gas emissions. The program is part of Chevrolet's mission to invest $40 million over the next few years to help reduce emissions by 8 million metric tons of carbon.
The company estimates that amount to equal the carbon dioxide emissions of the electricity used in 970,874 homes over the course of a year. Another comparison is the annual carbon dioxide reduction from 1.7 million acres of pine forest.
"Historically, campuses purchased other organizations' carbon credits to help achieve carbon neutrality," Eban Goodstein, director of Bard College's Center for Environmental Policy, said in a statement. "Now they are earning revenues for the carbon reductions achieved right on their own sites, where the long-term clean energy benefits lie for their community."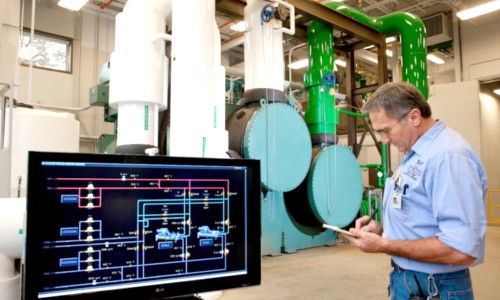 Ball State University in Muncie, Ind. and Valencia College in Orlando, Fla. have each introduced pilot projects to receive funding under Chevrolet's program. At Valencia, the funds will support energy efficiency retrofits, while Ball State's pilot involves selling some of the carbon reductions achieved by installing the largest geothermal system at any college in the U.S.
"Without such third-party financing of this type, most colleges and universities would not be able to capitalize on the more significant investments needed to bring down their carbon load on the atmosphere," said Robert Koester, professor of architecture and chair of the Ball State University Council on the Environment.
Chevrolet worked with an advisory team for the program, led by the Climate Neutral Business Network with aid from the Bonneville Environmental Foundation, the U.S. Green Building Council and the Association for the Advancement of Sustainability in Higher Education. Additonally, the methodologies were approved through the Verified Carbon Standard.
Chevrolet announced its overall carbon reduction program in 2010. The company estimates it has  reduced 3.4 million metric tons of carbon dioxide since then.
The company isn't hiding that it hopes students at those colleges some day buy its electric vehicles, such as the Volt or Spark, and charge them with the renewable energy their universities will have installed.
"Electric cars like the Chevrolet Volt and Spark EV drawing electricity from a cleaner energy infrastructure is a win-win for our customers and the environment," said David Tulauskas, GM director of sustainability. "The Chevrolet carbon-reduction initiative is about supporting the ingenious ways people are reducing their carbon emissions, like the efforts of leaders driving the higher education sustainability movement."
Visit EcoWatch's RENEWABLES page for more related news on this topic.

EcoWatch Daily Newsletter
Colombia rainforest. Marcel Oosterwijk / CC BY-SA 2.0
Many of us think of the Amazon as an untouched wilderness, but people have been thriving in these diverse environments for millennia. Due to this long history, the knowledge that Indigenous and forest communities pass between generations about plants, animals and forest ecology is incredibly rich and detailed and easily dwarfs that of any expert.
picture-alliance / Newscom / R. Ben Ari
By Wesley Rahn
Plastic byproducts were found in 97 percent of blood and urine samples from 2,500 children tested between 2014 and 2017, according to a study by the German Environment Ministry and the Robert Koch Institute.

Pexels
Medically reviewed by Daniel Bubnis, MS, NASM-CPT, NASE Level II-CSS
Hot yoga has become a popular exercise in recent years. It offers many of the same benefits as traditional yoga, such as stress reduction, improved strength, and flexibility.
Lara Hata / iStock / Getty Images
By SaVanna Shoemaker, MS, RDN, LD
Rice is a staple in many people's diets. It's filling, inexpensive, and a great mild-tasting addition to flavorful dishes.
An image of the trans-alaskan oil pipeline that carries oil from the northern part of Alaska all the way to valdez. This shot is right near the arctic national wildlife refuge. kyletperry / iStock / Getty Images Plus
The Trump administration has initialized the final steps to open up nearly 1.6 million acres of the protected Alaskan National Wildlife Refuge to allow oil and gas drilling.
Kaboompics / Pexels
Tensions between lawmakers and several large manufacturing companies came to a head on Capitol Hill this week during a hearing on toxic fluorochemicals in U.S. drinking water.