Cher: Spending One Day in Beijing is Now the Equivalent of Smoking 40 Cigarettes
Dec. 08, 2015 09:03AM EST
Climate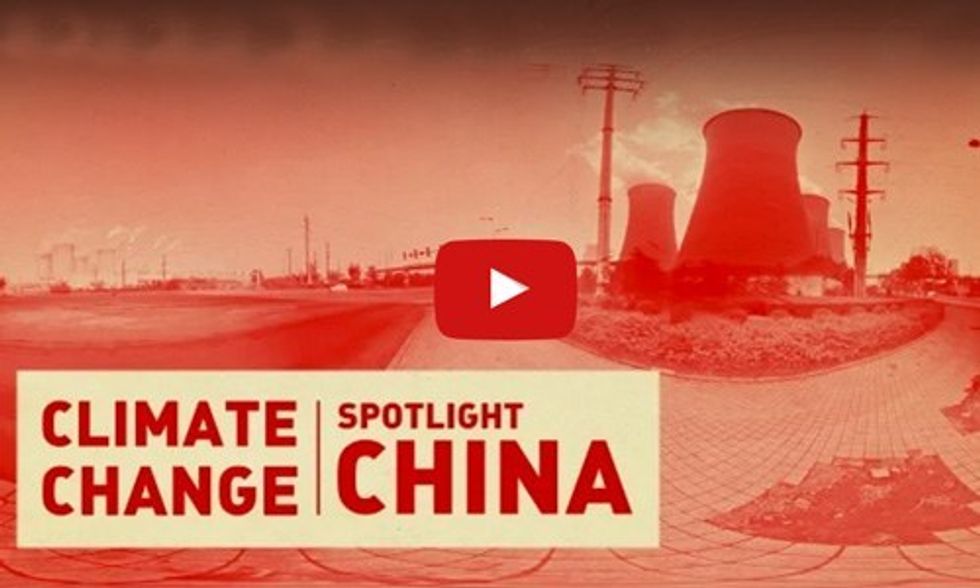 The Sierra Club and RYOT launched their second joint virtual reality video experience yesterday, viewable on the RYOT-VR mobile app, Facebook 360 and YouTube 360. The immersive experience, narrated by legendary singer/actress Cher, highlights the dirty, dangerous effects of coal pollution from power plants and the industries that buy their power China.
The video focuses particular attention on a small group of 21 individuals who are responsible for more than 10 percent of China's CO2 emissions. Just one day before the start of the Paris conference, Beijing was shrouded by smog again forcing the authorities to issue their highest smog warning so far this year, underscoring the need for China to act immediately.
"Spending one day in Beijing is now the equivalent of smoking 40 cigarettes," Cher says during the video. "Poisonous air causes the premature deaths of more than 4,000 people each day and two birth defects a minute. The Chinese people suffer in heartbreaking ways at the hands of these 21 polluters. The Chinese people are bound to lives in masks, beneath apocalyptic, smog-filled skies."
The video aims to not only highlight the devastating effects of coal use on the climate and air of China and the world, but also to urge Chinese leaders to take meaningful action. As part of the launch, the video will be launched by RYOT in Paris during the ongoing COP21 negotiations.
"China now produces more CO2 emissions than the U.S. and Europe combined, which is why it is more important than ever that we turn our shared commitments into action in Paris," said Michael Brune, Sierra Club executive director. "Together, the U.S. and China must leave coal and other dirty fuels behind and turn our commitments into even further climate and clean energy action, because no country is immune from climate change and no country can meet the challenge alone."
"Virtual reality is the perfect way to tell this important story," said Molly Swenson, COO of RYOT and an executive producer of the film. "It's one thing to hear about the dramatic levels of air pollution, but being transported into a place where people live with it every day makes you understand the headlines. Virtual reality can help make sure everyone is aware of how critical action on climate change is. If you woke up every day and had to breathe this air wouldn't you want leaders in Paris this week to step-up and help you?"
EcoWatch Daily Newsletter
Recent Stories from EcoWatch