Charge Your Battery While You Bike to Juice Up Your Phone
May. 18, 2015 11:52AM EST
Business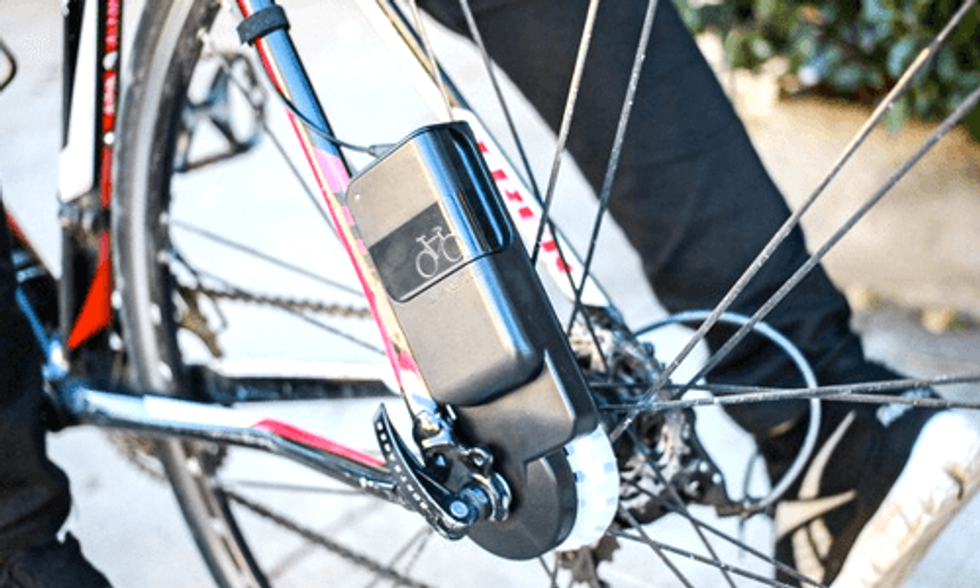 Who needs a power outlet when you have a bike? The Ride-A-Long charges your electronics as you pedal, providing a portable renewable energy source for bike-enthusiasts.
Biking is already pretty environmentally friendly, but this takes it to the next level.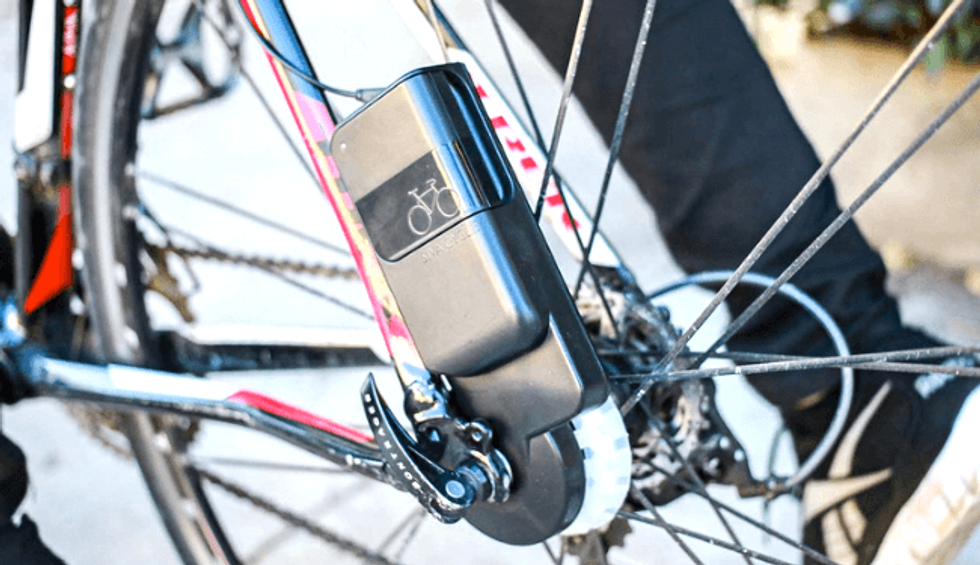 Created by Siva Cycle, the product can juice up any USB-powered device such as smartphones and cameras whenever and wherever you're biking. Simply mount the Ride-Along to any standard bicycle's back wheel, and as you ride, the wheel delivers juice to the integrated generator and charges its 1650 mAh battery, kind of like a hand-cranked radio.
The Ride-A-Long is also detachable, which means you can use it as a spare battery pack when you're no longer cycling. You can also charge the device through any power outlet at home or at the office if you don't feel like pedaling.
The product, which retails for $129, works for people who need to charge-on-the-go. According to Photojojo, the Ride-A-long is waterproof and can handle rain, sleet, mud and snow.
Imagine how useful it would be for long-distance bike rides and needing to consult Google Maps on your phone. Or even just ensuring enough juice for your music playlist for longer rides. It's also ideal for those living in off-grid places or wherever energy is scarce. To a larger, more significant degree, it opens the door to energy independence.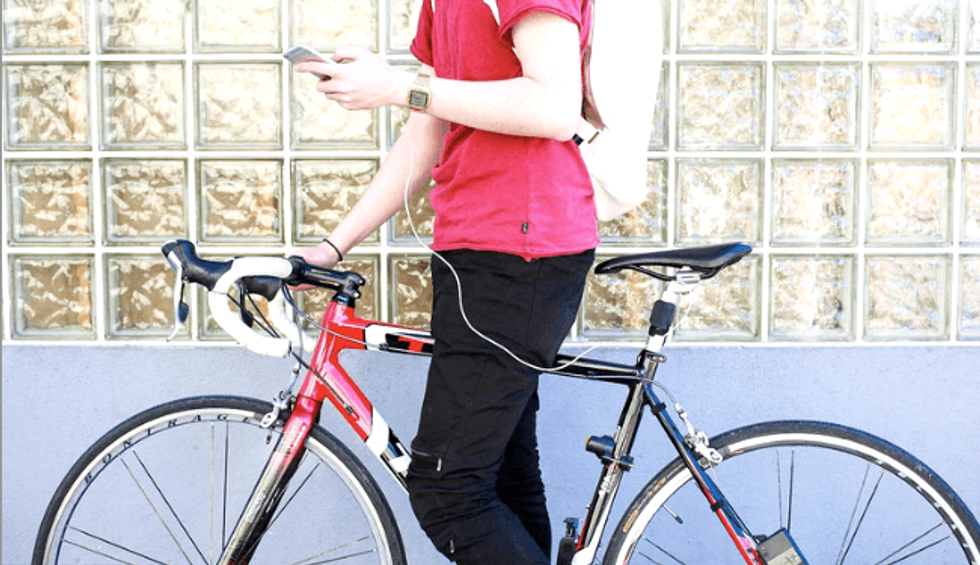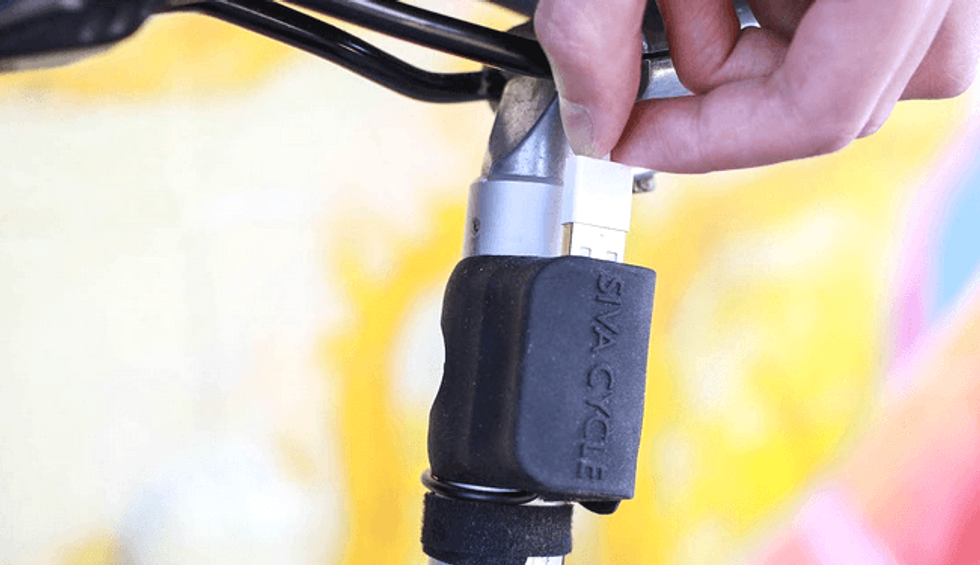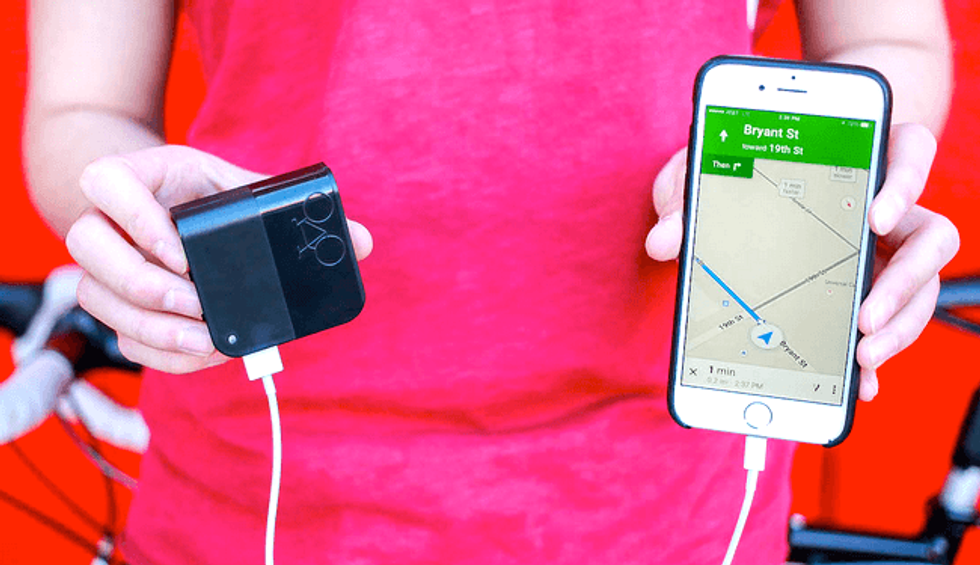 YOU MIGHT ALSO LIKE
How Does Your State Rank for Being Bike Friendly?
EcoWatch Daily Newsletter
Recent Stories from EcoWatch