Center for Public Integrity Investigates Poisoned Places
Nov. 07, 2011 12:30PM EST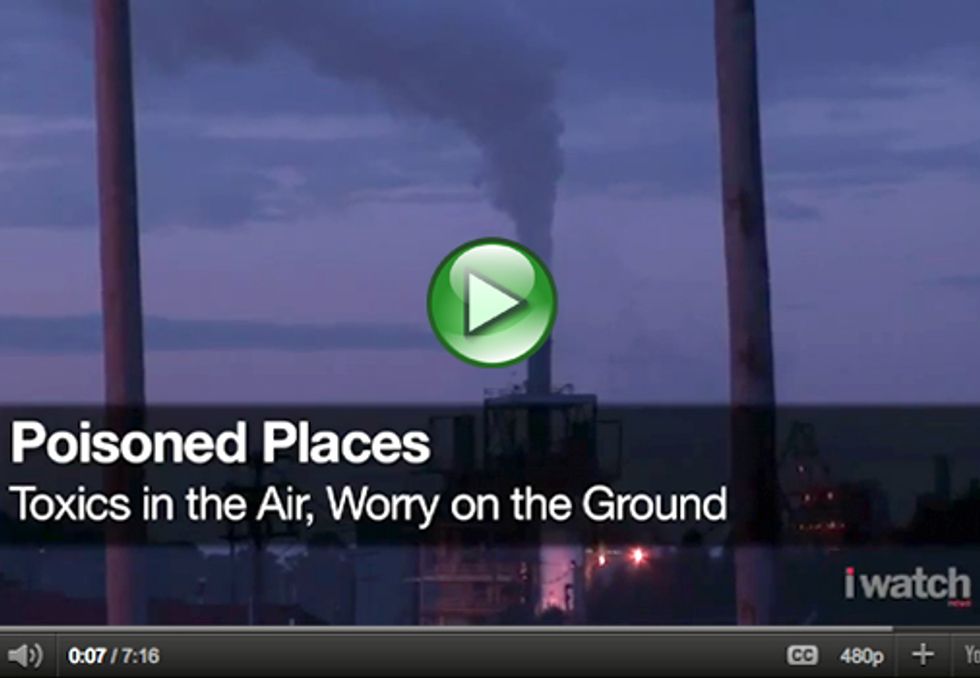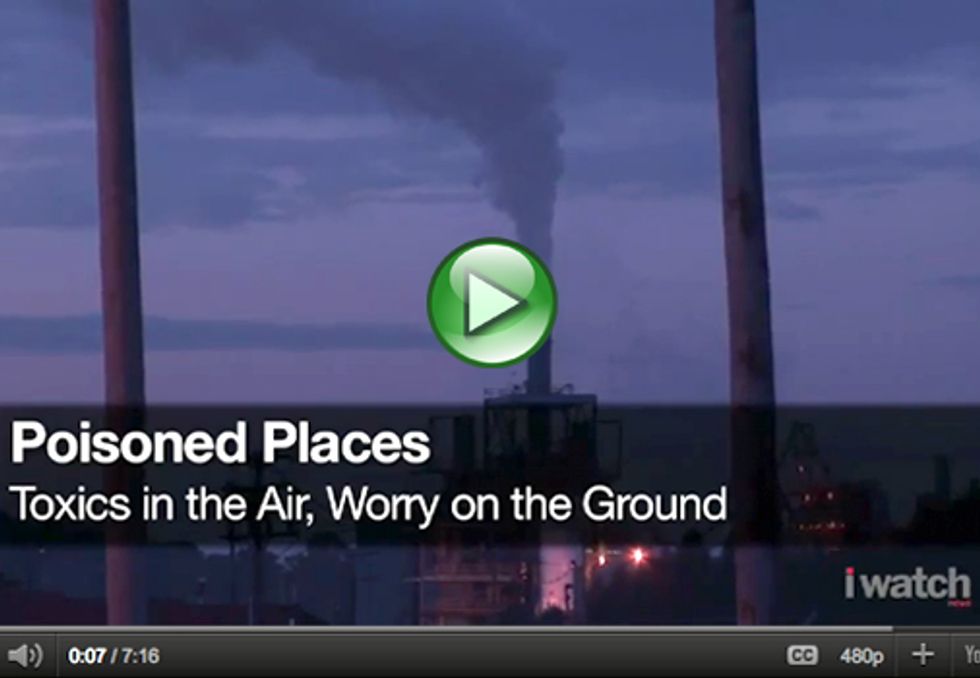 Twenty-one years after a Democratic Congress and a Republican president sought to control air emissions of nearly 200 highly toxic chemicals, the Center for Public Integrity (CPI) and National Public Radio (NPR) have found that regulators are struggling to protect hundreds of U.S. communities from the pollutants, which can cause cancer, birth defects and other serious health problems.
CPI and NPR are making public for the first time an internal EPA watch list that includes serious or chronic Clean Air Act violators that have faced no formal enforcement action for months.
Polluted Places: Toxic Air, Neglected Communities, a joint investigation by the two news organizations, begins Nov. 7 on CPI's iWatch News. NPR is airing four reports this week on its newsmagazines Morning Edition and All Things Considered. iWatchNews.org and NPR.org will also release an interactive map Nov. 7 that identifies more than 17,000 facilities across the country that may emit harmful chemicals into the air. The map groups communities by U.S. Environmental Protection Agency (EPA) health risk scores, so users can start to understand how these facilities may be affecting them.
Among the key findings:
State and federal regulators take months and sometimes years to enforce anti-pollution rules. About 400 facilities are on an internal EPA watch list that includes serious or chronic Clean Air Act violators that have not been subject to timely enforcement. The list was obtained by CPI and NPR and is being made public for the first time.
More than 1,600 facilities around the country are classified by the EPA as "high priority violators" of the Clear Air Act—sites in need of urgent action by enforcers. Nearly 300 have had this designation for at least a decade.
Regulators largely rely on an honor system easily manipulated by polluters, which report their own emissions. Even judging by the self-reported numbers, the scale of pollution is enormous. At least 600 million pounds of toxic chemicals—including arsenic, benzene, formaldehyde and lead—were released into the air in 2009, according to EPA data.
Shrinking state budgets, politics and a failure by the federal government to spend as much as the Clean Air Act contemplated have hampered enforcement. Billions of federal dollars have not been directed to state environmental agencies.
In some communities, citizens have stepped in where government has faltered, suing polluters and testing the air themselves to document hazards.
The investigation focuses on communities in 10 states hard hit by pollution from industrial operations such as a corn processing plant, a paper mill and a smelter. In Ponca City, Okla., a substance known as carbon black has become a ubiquitous presence, coating pets, cars and picnic tables. In Chanute, Kan., a cement plant burns toxic waste without the same emission standards that apply to hazardous waste incinerators. And, until sick residents near Tonawanda, N.Y., tested their own air and demanded stricter regulation, a coke plant was spewing benzene, which can cause cancer, at levels 30 times higher than it was reporting to the EPA. Reporters from CPI also examined communities in Arizona, Florida, Indiana, Pennsylvania, Illinois, Texas and Louisiana.
The stories in Poisoned Places represent a collaboration between CPI and NPR. They were produced and reported by reporters Jim Morris, Chris Hamby, Ronnie Greene, Emma Schwartz, Kristen Lombardi, Howard Berkes and Elizabeth Shogren. Data editors Elizabeth Lucas and Robert Benincasa also worked on the project, which was edited by Keith Epstein and Susanne Reber. Local news organizations that are part of the Investigative News Network, and NPR Member stations in 10 states, are also reporting regional versions of this investigation.
More reports in this investigation will follow in the weeks to come.
All text and broadcast excerpts must be credited to "Center for Public Integrity" and "NPR News." Broadcast outlets may use parts or all of video mini-documentaries produced by CPI, while providing credit, and up to sixty (60) consecutive seconds of audio from NPR's reports.
For more information, click here.
—————
The Center for Public Integrity, is a nonprofit, nonpartisan and independent digital news organization specializing in original investigative journalism on significant public policy issues. Since 1990, the Washington, D.C.-based Center has released more than 500 investigative reports and 17 books to provide greater transparency and accountability of government and other institutions. It has received the George Polk Award and more than 50 other major journalism awards, including honors from Investigative Reporters and Editors, Online News Association, Overseas Press Club, Society of Environmental Journalists, and Society of Professional Journalists.
The NPR News Investigative Unit crosses all news desks and programs to build upon, and strengthen the commitment to, NPR's established investigative work. The team's extensive reporting includes Post Mortem, exploring why many suspicious deaths are improperly investigated; Brain Wars, an ongoing examination of traumatic brain injury and the military; and a continuing look at mine safety in America, following the explosion at Upper Big Branch in West Virginia. NPR reaches a growing audience of more than 27 million listeners weekly; to find local stations and broadcast times for NPR programs, visit www.npr.org
EcoWatch Daily Newsletter
Recent Stories from EcoWatch