Celebrity Chef Jamie Oliver Warns U.S. Food Not Safe for Britain
Aug. 22, 2014 01:50PM EST
Food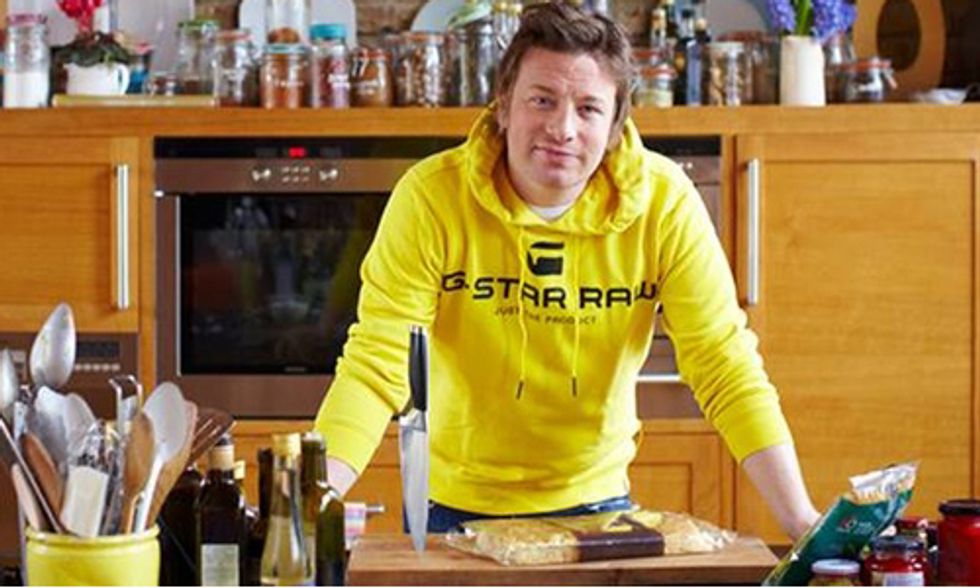 British celebrity chef Jamie Oliver is always looking for new angles to keep himself in the public eye. Sometimes he even comes up with something that transcends mere publicity gimmick.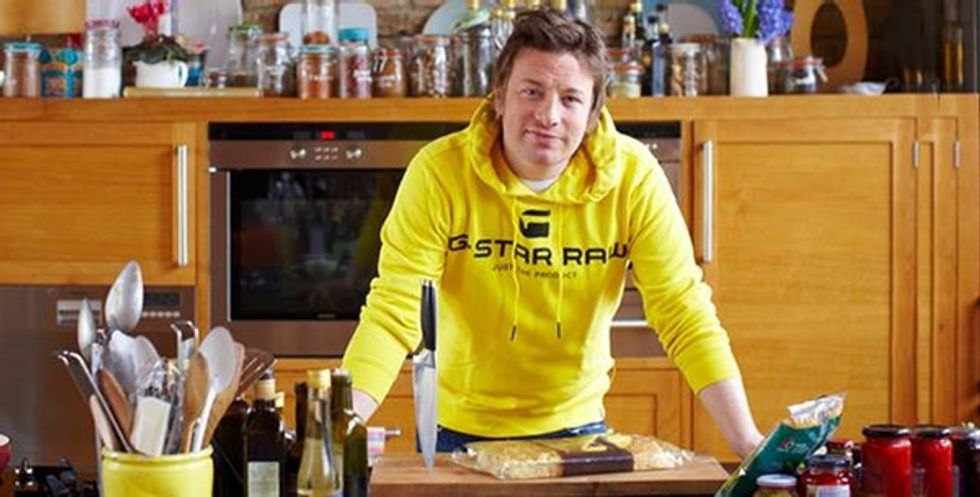 For instance, he has announced that he's embarking on a campaign to stop the controversial Transatlantic Trade and Investment Partnership (TTIP), which many feel allows corporate interests to trump government regulations and even citizen initatives.
His particular beef? U.K. restrictions on growth hormones and pesticides in food are stricter than those in the U.S. He wants to ensure that food imported from the U.S. meets British standards and that British standards are not lowered to cover U.S. imports.
Oliver told The Times of London that TTIP "has the capacity to be very negative to British public health and British companies and British farmers."
He told The Times:
We don't have hormones in our meat, that's banned. But not over there. We don't have hundreds of poisons and pesticides that have been proven to be carcinogenic. They do. Their laws, their set-up, their safety regulations are nowhere near ours.
The U.S. nonprofit Center for Food Safety, which monitors food production technology and advocates for healthy food, agrees with Oliver that TTIP is problematic for for food safety. A report released by the group says:
Key to the TTIP negotiations is the fundamental difference between the U.S. and the EU [European Union] approach toward evaluating food safety. The EU looks to the Precautionary Principle as its regulatory foundation—essentially a "better safe than sorry" approach. The U.S. employs a "risk assessment" approach linked to cost-benefit analyses when reviewing food safety standards. This approach looks primarily at costs for businesses versus potential harms to citizens and the environment. As a result of these differing approaches, the EU generally has higher food safety standards than the U.S.
It warns against TTIP's requirement for "harmonization," which in past trade agreements has usually meant that countries with higher standards are forced to accept the lower standards of other countries.
The London Daily Mail reported that Oliver said he tried to show a video he made on the subject to former U.S. Secretary of State Hillary Clinton when she was in the U.K. recently but was unable to do so.
YOU ALSO MIGHT LIKE
Proposed FDA Food Safety Rules Support Factory Farming, Threaten Family Farms
13 Ways the EU Beats the U.S. on Food Safety
Organic Farmer Taken to Court for Refusing to Spray Pesticides
EcoWatch Daily Newsletter
Related Articles from EcoWatch