Celebrating 100 Years of Norman Borlaug: The Father of the Green Revolution
Mar. 20, 2014 12:28PM EST
Food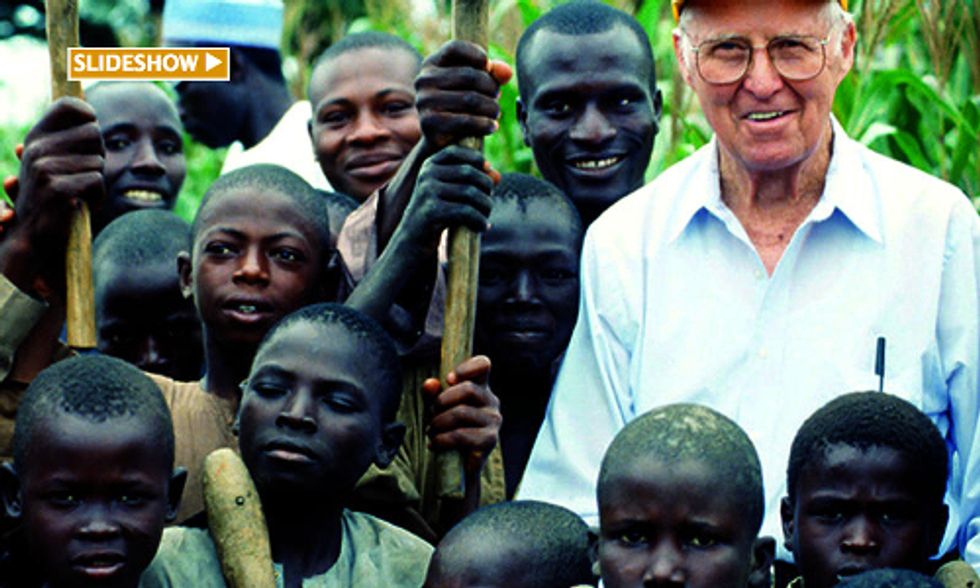 By all accounts, Norman Borlaug, deemed the "Father of the Green Revolution," was a hardworking and humble man, reports CSA News.
When the phone call came to tell him that he had won the 1970 Nobel Peace Prize, he was working in his wheat fields, and his wife, Margaret, had to deliver the news to him. As he received other awards throughout the years, colleagues say he remained focused on the work.
"He had all these awards—the Congressional Gold Medal, the Nobel Peace Prize, the Presidential Medal of Freedom, the National Medal of Science," said Ronald Phillips, regents professor at the University of Minnesota. "Yet, in all my time visiting with him, he never mentioned one. Even up to his death he was still promoting agricultural science."
March 25 is the 100th anniversary of Borlaug's (1914-2009) birthday. It is also National Ag Day.
Through dedication and lifelong effort, Borlaug was credited with saving a billion lives. His nickname, Father of the Green Revolution, was coined after he helped facilitate the vast changes in agricultural practices that exponentially increased food production from the 1950s and onward.
After earning his doctorate in plant pathology in genetics, Borlaug began his research in Mexico. One of the first problems he addressed in the country was stem rust, which was killing off wheat crops and causing food shortages.
To solve the problem, Borlaug developed Mexican semi-dwarf varieties, which had multiple benefits. The shorter wheat produced stronger stalks and two to three times more grain than standard varieties. These new varieties transformed wheat cultivation in Mexico.
By 1963, 95 percent of the wheat grown in the country came from Borlaug's breeding programs. The wheat harvest that year was six times larger than the harvest in 1944, when he first arrived in Mexico.
He then took his work to India and Pakistan, bringing new seeds to help feed the worlds' poor. Between 1965 and 1970, India's wheat crop went from 12 million to 21 million tons. Soon his ideas and principles were being copied in China and Africa.
"The greatest thing he did for the field of agronomy was to begin to show people that they had to think about multiple parts of the system," said U.S. Department of Agriculture Lab Director Jerry Hatfield. "If you think about what he did in the Green Revolution, it wasn't about genetics, and it wasn't about fertility, and it wasn't about water. It was about all of those different things together."
Others credit Borlaug with an ability to get people to collaborate, as he spoke to scientists, politicians and farmers with the same ease.
"I cannot emphasize too strongly the fact that further progress depends on intelligent, integrated and persistent effort by government leaders, statesmen, tradesmen, scientists, educators and communication agencies … We can and must make continuous progress," said Borlaug during his Nobel Prize acceptance lecture.
National Ag Day recognizes and celebrates the abundance provided by agriculture, according to the Agriculture Council of America, which organizes the annual event. On March 25, food producers, universities, corporations and other supporters will celebrate the contributions of agriculture.
Visit EcoWatch's FOOD and HEALTH pages for more related news on this topic.

EcoWatch Daily Newsletter