Celebrate Your Right to Choose Non GMOs
Oct. 10, 2013 09:18AM EST
Food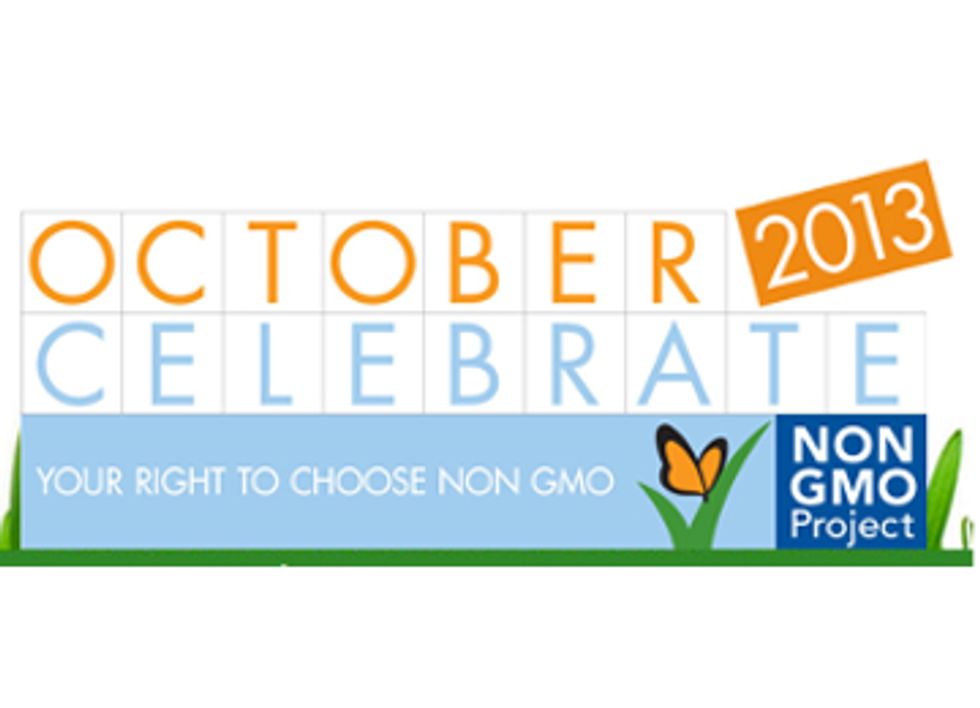 Kaye Spector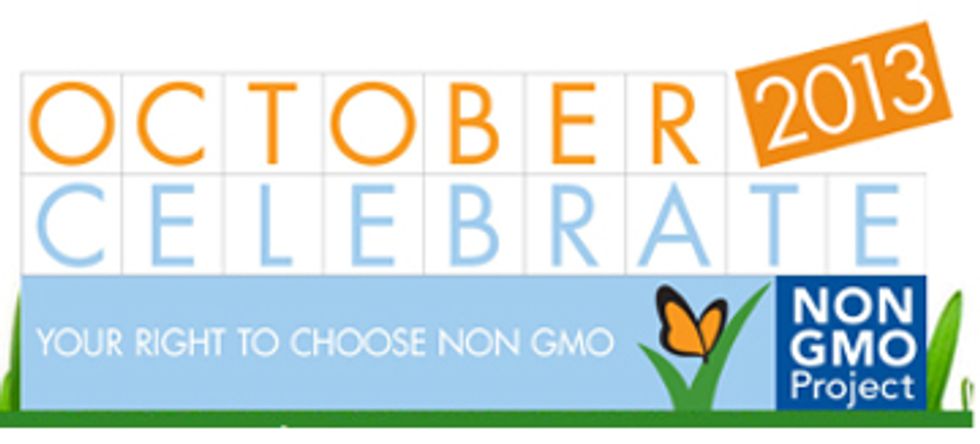 The Non-GMO Project is celebrating the third annual Non-GMO Month during October against a backdrop of rising consumer and manufacturer demand for non-GMO product labeling.
Demand for the label has gotten so high that the board overseeing the certification program recently decided to expand it. Sales of non-GMO labeled products have reached more than $3.5 billion in the three years since the launch of the label.
At the same time, U.S. retail sales of non-GMO foods and beverages are projected to increase at a compound annual growth rate of 12.9 percent in the next five years, Packaged Facts predicted in a recent report. Non-GMO sales could represent 30 percent of the U.S. market with a value of $264 billion in 2017, the report said. 
GMOS are plants or animals that have been genetically engineered with DNA from bacteria, viruses or other plants and animals. These experimental combinations of genes from different species cannot occur in nature or in traditional crossbreeding. In the U.S., GMOs are in up to 80 percent of conventionally processed food.
More than 80 percent of GMOs grown worldwide are engineered to tolerate herbicides. As a result, use of toxic herbicides like Roundup has increased 15 times since GMOs were introduced. GMO crops are also responsible for the emergence of super weeds and super bugs that can only be killed with more toxic poisons like 2,4-D (a major ingredient in Agent Orange). Scientists have linked these poisons to an often-fatal immune system cancer in farmers, among other adverse effects.
The long-term impact of GMOs are unknown, and they cannot be recalled once released into the environment.
The Non-GMO Project confers the labeling for non-GMO food and products. The group is North America's only third-party verification organization. 
The organization was formed in the absence of mandatory labeling by the government. But in 2013, 26 states proposed measures that would mandate clear labeling of genetically engineered ingredients on food packages. The hottest battle ground right now is in Washington state, where on Nov. 5, voters will decide on Proposition I-522, a citizen initiative that would mandate GMO labeling. The measure has pitted consumer and farmers' advocates against the multibillion-dollar agribusiness corporations.
Non-GMO Month was created to raise awareness about genetically modified organisms. Last year, more than 1,500 stores participated in Non-GMO Month in communities across the U.S. and Canada.
How to celebrate Non-GMO Month? Read up on the topic, choose food and products that are Non-GMO Verified or check out some events and activities.

EcoWatch Daily Newsletter
Related Articles from EcoWatch
Recent Stories from EcoWatch