This website uses cookies to ensure you get the best experience while browsing it. By clicking 'Got It' you're accepting these terms.
Carl Pope: Paris Climate Talks Could Bring as Much Progress as Previous 20 COP's Combined
Jul. 06, 2015 08:31AM EST
Climate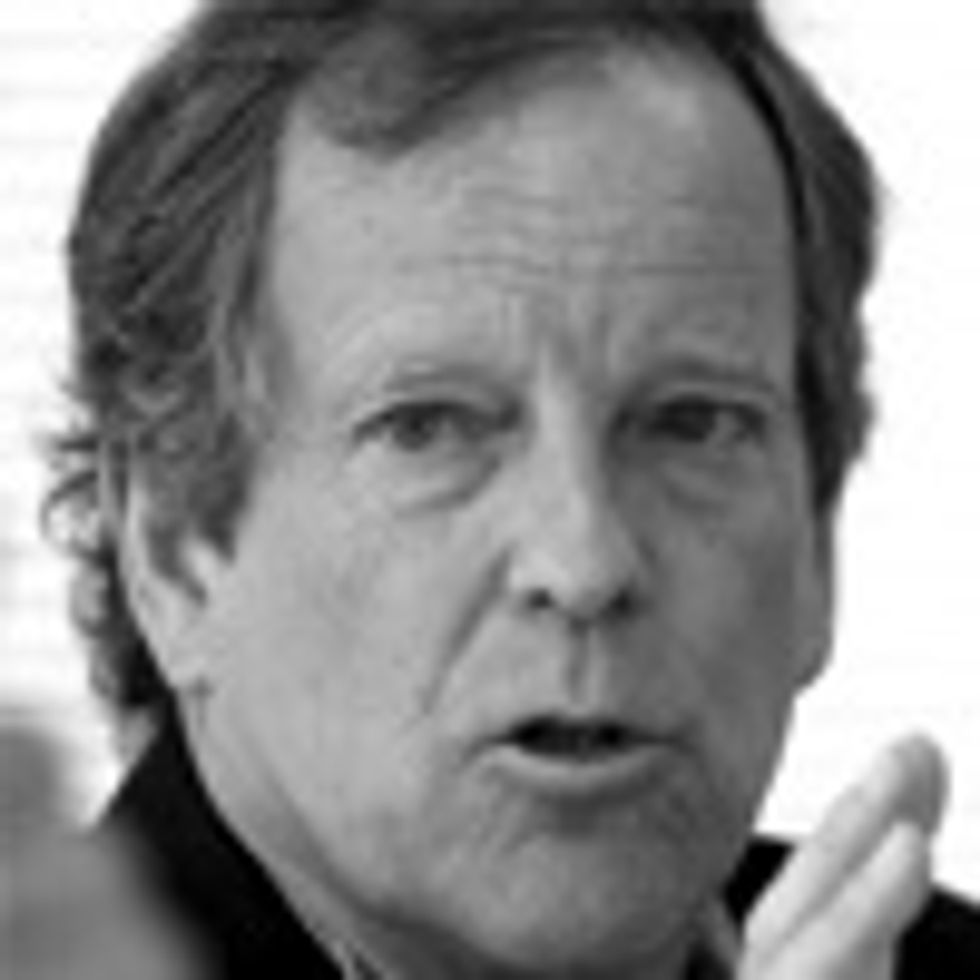 Neither Paris nor Lyon are burning—yet. But sweltering, roasting under 400 centigrade (1060 F) skies, they definitely are—and the delegates gathering in Lyon to channel the climate action potential of cities, states and provinces feel the heat. In addition to the weather, the World Summit on Climate and Territories suffers from the usual conference burden of deadening boiler plate and an occasional diplomatic aversion to hard truths—such as an entire document on transportation and climate which managed to avoid a single use of the words "oil" or "petroleum."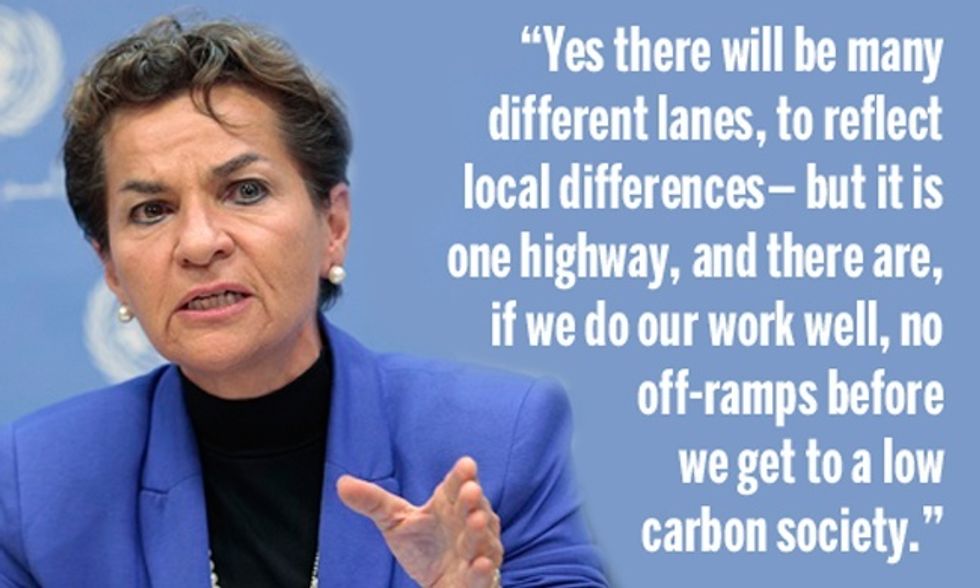 Nonetheless, listening to these proceedings and tracking the outside context, it seems likely to me that COP21 may entrain as much climate progress as the previous 20 COP's put together—which is the kind of breakthrough the world needs. 
The reason is simple. This time climate action has momentum. Christiana Figueres, who will chair the 21st UN Climate Summit in Paris this December, fires up her constituency—and she's worth quoting:
"Why are cities and states doing so much—not just to save the planet! From the local point of view there are huge benefits—better and more efficient transportation, better waste management, more energy efficient, cleaner air—a new economy creating more jobs and more industry and more growth.
"So individually, that's why you are going at it. But what are you doing collectively—you are creating a new reality for the world. You are making possible what heretofore was only in the literature—a low carbon, high growth society. And collectively you are getting the global economy ready for the 21st century. Perhaps since it is 2015 you are late. But better late than later.
"Yes there will be many different lanes, to reflect local differences—but it is one highway, and there are, if we do our work well, no off-ramps before we get to a low carbon society.
"This year's national commitments are the first stop, the baseline—from there we move up. The transition is irreversible, it is unstoppable, and Paris is merely the first stop."
These delegates are here to make sure their voices—and their contributions—are heard and counted by the national governments which will convene in Paris in December. What is different about the mood this summer, compared to the months before Copenhagen six years ago, is that that summer failure loomed, and people felt trapped. This time the world—a broad diversity of actors—wants in on the action—that's the gift momentum creates.
Listen to Sharon Burrows, the head of the International Trade Union Federation. Her theme: "Coal is gone in 10-15 years. Oil and gas have maybe another 20-30. But no government is planning for it. We're not getting ready nearly fast enough."
She calls for a just transition, and points out that labor has investments as well as jobs at stake. Unions have $30-50 trillion invested in pension funds, etc. "We asked five years ago for 5 percent of our savings to be put into the clean energy transition—but less than 3 percent has moved. It's largely because pension investors and managers are not governed by the long term. We need an investment and planning cycle that reflects the new realities."
Jay Weatherill, the head of the State of South Australia, beards his climate skeptical Prime Minister:
"Our government has waffled, but state governments have been consistent.  In my state we have 40 percent renewable power, we have gone from no wind to heavy wind reliance, and ¼ of our households boast solar panels. We have cut emissions by 9 percent while growing our economy by 60 percent."
Weatherill is part of a new grouping of states and provinces, now taking its place along the established climate advocacy of cities. Announced in Barcelona, the Compact of States and Regions now represent 5 percent of global emissions—and include many of the world's economic powerhouses: California, Oregon, Washington and New York, Lombardy in Italy, Catalonia and the Basque Country in Spain, Rio and Sao Paulo in Brazil, British Columbia, Ontario and Quebec in Canada. Climate action, indeed, as Figueres argued, is already creating economic progress.
China this week stepped forward with a formal submission of its commitment to cap its emissions and drastically reduce the carbon dependence of its economy—and the subtext is that its ambitions will continue to grow. Brazil signals that it's going to go beyond its historic emphasis on deforestation as its only climate engagement, and will shift the rest of its economy away from carbon dependence. His Holiness Pope Francis boldly invites a secular Canadian feminist socialist, Naomi Klein, to co-chair his first public conference on climate change.
And not everything in Lyon is diplomatic nicety. French President Francois Hollande attends. While he is sitting in the audience, the Mayor of Lyon challenges him directly to remove the freeway which currently funnels traffic into the downtown part of his city—which claims credit for having invented the bike sharing system sweeping the world's major cities.
Hollande's sprawling speech is at its toughest at one telling point. Addressing the need for climate finance, he says directly, Funding is the actual nitty gritty—the heart of the matter. It must be $100 billion a year, no less. It must flow each year, and some must flow through to local authorities and stakeholders."
This is a hard idea for an international system based on nation states only to grasp—but it's critical. Because at the end of the summit, when a variety of commitments and initiatives have had their moment, the organizers add up the potential impact of action by the cities and states which have already organized themselves for climate action. Adding together all of the voluntary substate commitments to date amounts to 1.5 billion tons of CO2 by 2020. This is 1/6 of the 9 gigatons needed by that year. But the cities and regions organized already represent only 11 percent of the population—which suggests that if all of the world's substate actors joined at the same level of ambition, humanity could achieve the two degree pathway from those actions alone!
YOU MIGHT ALSO LIKE
Death Toll Climbs as Weather Experts Link Pakistan Heatwave to Climate Change
8 Major Cities Running Out of Water
EcoWatch Daily Newsletter
Pexels
Medium-chain triglyceride (MCT) oil and coconut oil are fats that have risen in popularity alongside the ketogenic, or keto, diet.
Pexels
By Bijal Trivedi
The Centers for Disease Control and Prevention (CDC) released a report on Nov. 13 that describes a list of microorganisms that have become resistant to antibiotics and pose a serious threat to public health. Each year these so-called superbugs cause more than 2.8 million infections in the U.S. and kill more than 35,000 people.
Rool Paap / Flickr / CC BY 2.0
By Joe Vukovich
Under the guise of responding to consumer complaints that today's energy- and water-efficient dishwashers take too long, the Department of Energy has proposed creating a new class of dishwashers that wouldn't be subject to any water or energy efficiency standards at all. The move would not only undermine three decades of progress for consumers and the environment, it is based on serious distortions of fact regarding today's dishwashers.
By Emily Moran
If you have oak trees in your neighborhood, perhaps you've noticed that some years the ground is carpeted with their acorns, and some years there are hardly any. Biologists call this pattern, in which all the oak trees for miles around make either lots of acorns or almost none, "masting."
By Catherine Davidson
Tashi Yudon peeks out from behind a net curtain at the rooftops below and lets out a sigh, her breath frosting on the windowpane in front of her.

Some 700 kilometers away in the capital city Delhi, temperatures have yet to dip below 25 degrees Celsius, but in Spiti there is already an atmosphere of impatient expectation as winter settles over the valley.
The Dog Aging Project at the University of Washington is looking to recruit 10,000 dogs to study for the next 10 years to see if they can improve the life expectancy of man's best friend and their quality of life, as CNN reported.
Warragamba Dam on Oct. 23 in Sydney, Australia. Sydney's dams have been less than 50 percent full as drought conditions continue across New South Wales. Brook Mitchell / Getty Images