This website uses cookies to ensure you get the best experience while browsing it. By clicking 'Got It' you're accepting these terms.
Carl Pope: Paris Agreement 'Greatest Single Victory Since Emergence of Modern Environmental Movement'
Dec. 14, 2015 11:26AM EST
Climate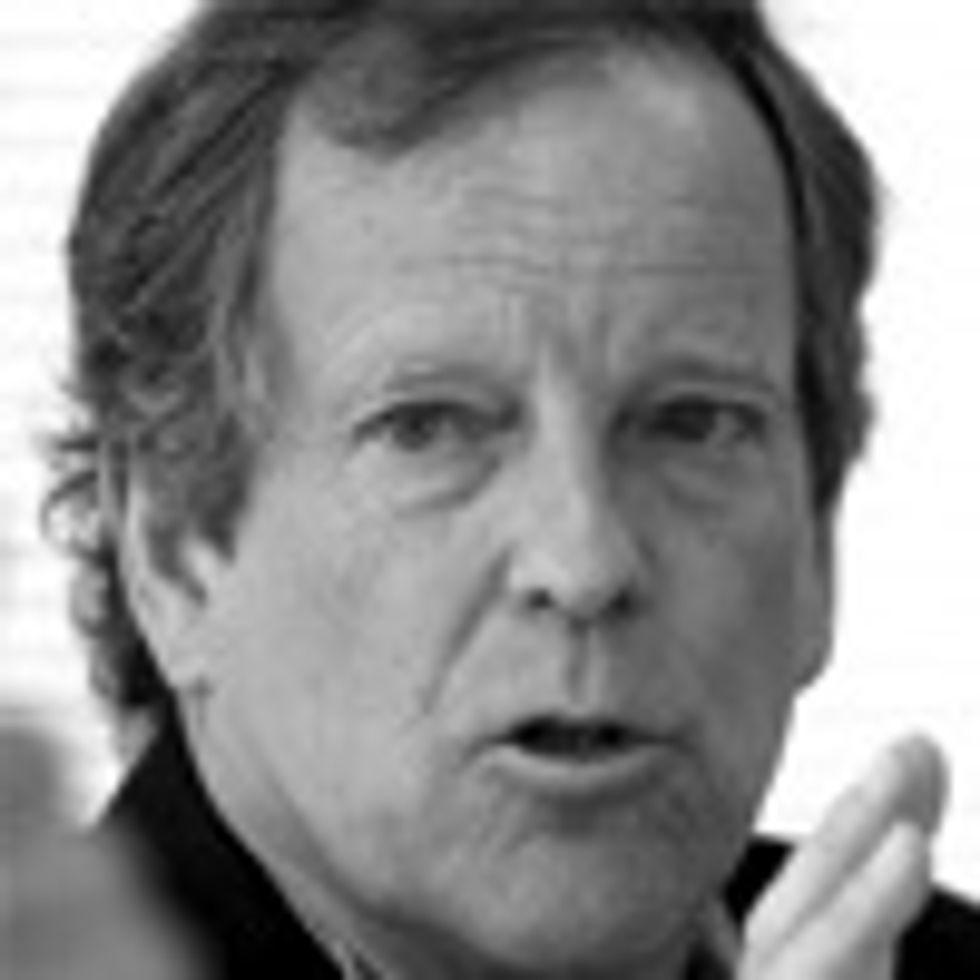 Dear friends,
The world acted. Not perfectly, not timely, but with seriousness and gravity. The metaphor of the day was some variant on turning point/pivot/fork in the road/hinge of history. No one proclaimed "mission accomplished."
Beyond ratifying the substantial but inadequate voluntary national commitments to lower climate emissions which had already emerged as the first major Paris contribution to climate progress, the final Paris agreement opened three major avenues for climate advocates and solutions.
First, perhaps most important, the entire world, including Iran and Venezuela and Saudi Arabia, agreed that the fossil fuel era will end this century. It will thus end while most of the world's already identified fossil fuel reserves are still in the ground. The end of the carbon era in human economics may or may not come in time to avoid the worst climate chaos, but come it will and the pace of market adjustment to this shocking new reality will now accelerate. The collapse in the market value of coal companies was just the early warning signal of a sudden shift in economic power and importance. It may be too late for most institutional investors to avoid taking a bath on their fossil fuel portfolios.
Second, this reality will unlock a freshet of new investment in a huge variety of low carbon solutions. Some—like rail—mature but newly valued; some—like the emerging technologies to be incubated by Bill Gates' new Clean Tech Initiative—still unproven and others—like the solar panels which Narendra Modi's Solar Alliance will perfect and deploy—on the verge of sweeping away their fossil fuel competitors. As this new wave of investment drives the price of low carbon infrastructure down even lower, the requirement that national goals be regularly and transparently updated every five years guarantees that, nations will further cut emissions to capture the new economic opportunities. We are only half way to closing the 2 degree emissions gap, still further from the needed (and now formally aspired) to 1.5 degrees goal. But the new economics of clean energy in 2020 should take us where we need to go.
Third, the Paris Accord plucked most of the low-hanging fruit for climate diplomacy. The remaining issues—how to create a reliable environment for massive, private north to south low-carbon investment; who pays for damages and losses which result from climate change not avoided; how cities, particularly in the global south, access capital to build resilient infrastructure to withstand a less friendly climate are much harder. But they also now stand out starkly as the focus for dialogue and the benchmarks for further progress. The unwillingness of global elites to revisit outmoded institutional assumptions—for example that nation states don't need to make a seat at the climate table for their cities, that the U.S. and Europe can ration the flow of development finance to the Global South or that ad hoc, after the fact disaster relief is a reasonable global mechanisms to deal with massive and growing natural disasters—is now clear as the focus for urgent attention.
Thus far we have stumbled in the diplomatic arena towards modest indeed levels of agreement, amidst massive mistrust in an atmosphere polluted by climate denialist's (until today successful) effort to delay collective recognition. The aha moment has come. Now we are free—if we choose—to race towards first climate stability and then, once we reach that plateau and stand poised to actually lower concentrations of greenhouse gasses, climate recovery.
My own deep engagement with this effort begin in 2005, when the Sierra Club's grassroots leadership decided to pour everything we had into confronting climate. We took on preventing America from doubling down on its reliance on coal as our first challenge—a campaign whose success made a substantial contribution to the ability of the U.S. to follow the road to Paris. It has been ten years—but this weekend's announcement is, I think without doubt, the greatest single victory since the emergence of the modern environmental movement.
Thank you everyone.
YOU MIGHT ALSO LIKE
President Obama: Paris Climate Agreement a 'Turning Point for the World'
12 Key Takeaways From the Paris Climate Talks
World Leaders Agree to Historic Global Climate Agreement
10,000+ Took to the Streets in Paris Pledging Escalated Actions in the Fight for Climate Justice
EcoWatch Daily Newsletter
chuchart duangdaw / Moment / Getty Images
By Tim Radford
The year is less than four weeks old, but scientists already know that carbon dioxide emissions will continue to head upwards — as they have every year since measurements began — leading to a continuation of the Earth's rising heat.
Lucy Lambriex / DigitalVision / Getty Images
By Katey Davidson
Each year, an estimated 600 million people worldwide experience a foodborne illness.
While there are many causes, a major and preventable one is cross-contamination.
picture alliance / dpa / F. Rumpenhorst
By Arthur Sullivan
When was the last time you traveled by plane? Various researchers say as little as between 5 and 10 percent of the global population fly in a given year.
A Starbucks barista prepares a drink at a Starbucks Coffee Shop location in New York. Ramin Talaie / Corbis via Getty Images
By Cathy Cassata
Are you getting your fill of Starbucks' new Almondmilk Honey Flat White, Oatmilk Honey Latte, and Coconutmilk Latte, but wondering just how healthy they are?
By Sharon Kelly
Back in April last year, the Trump administration's Environmental Protection Agency decided it was "not necessary" to update the rules for toxic waste from oil and gas wells. Torrents of wastewater flow daily from the nation's 1.5 million active oil and gas wells and the agency's own research has warned it may pose risks to the country's drinking water supplies.