Carbon Tracker Reports Keystone XL Will 'Significantly Exacerbate' Climate
Mar. 13, 2014 04:29PM EST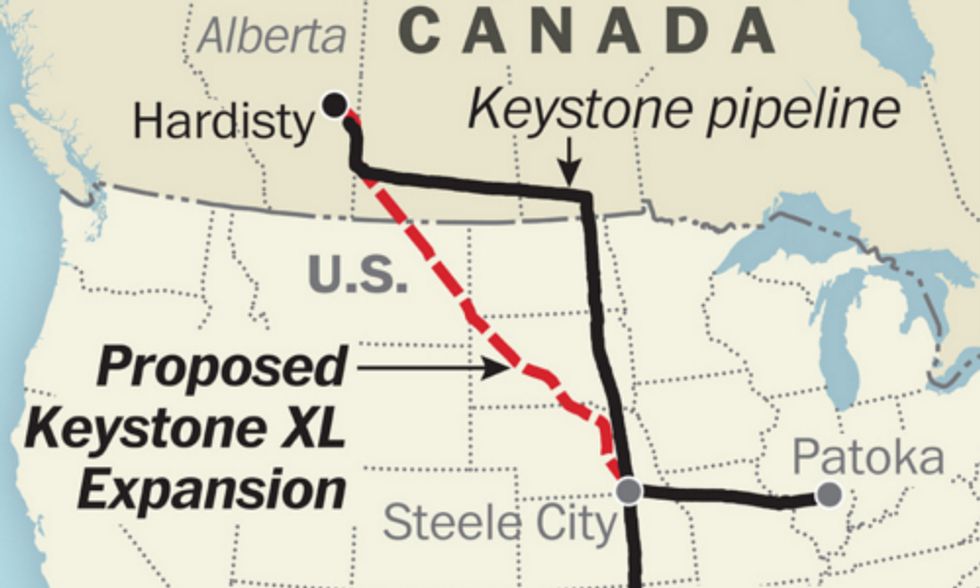 Last year, President Barack Obama said he would only approve the Keystone XL pipeline only if it "does not significantly exacerbate the climate problem." From the moment they heard those comments, the pipeline's opposers set out to prove that its development would pollute the environment.
The Carbon Tracker Initiative on Thursday released a report, Keystone XL: The "Significance" Trap. It's a direct response to the State Department's Final Supplemental Environmental Impact Statement (FSEIS) on Keystone XL, which stated that the construction "unlikely to significantly impact the rate of extraction in the oil sands."
The analysts who conducted the Carbon Tracker study tell a drastically different story. They estimate that through 2050, cumulative lifecycle greenhouse gas emissions attributable to "Keystone XL-enabled production" would range from the equivalent of 4.9 billion to 5.3 billion metric tons of carbon dioxide emissions. According to the authors, that's equivalent to the annual greenhouse gas emissions from 1 billion passenger vehicles or the annual carbon dioxide emissions from 1,400
coal-fired power plants
.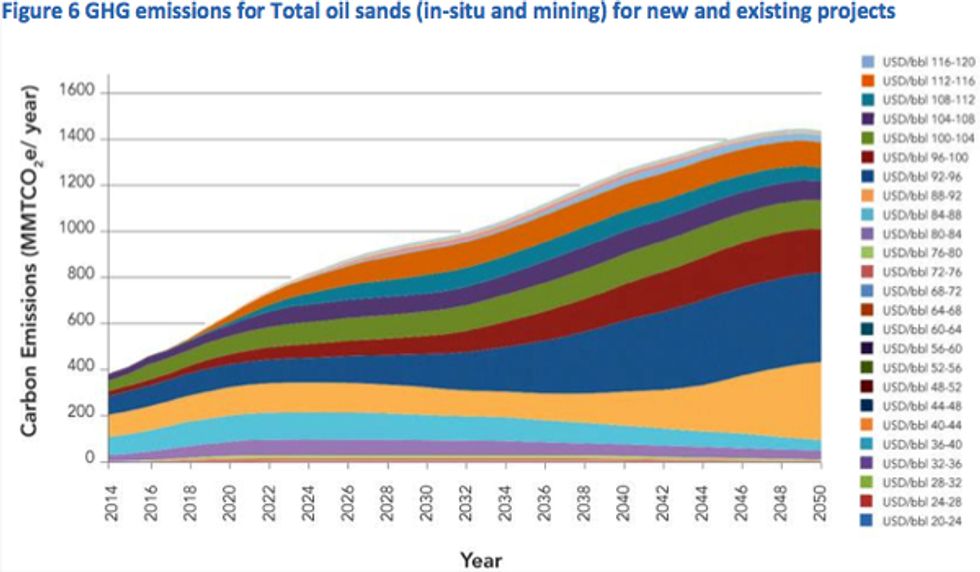 Tom Steyer
, the president of
NextGen Climate Action
, who was present on a conference call to discuss the report, said the amount of report's results, coupled with previously uncovered Keystone XL fallacies, should make it tough for the pipeline to gain approval.
"The original argument was that [Keystone XL] would produce 250,000 jobs and create North American energy independence ... I think both of those
arguments have pretty much been shot down
," Steyer said. "Both the president and secretary of state [John Kerry] are on record for describing climate as a legacy issue for them.
"Under those circumstances, I don't understand how they'd approve it."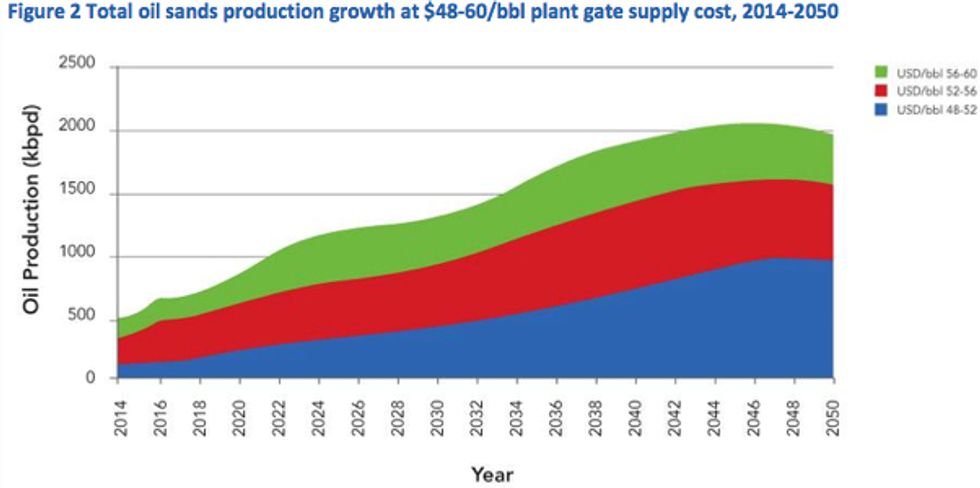 The report shows that the $8-plus cost advantage Keystone XL would bring over other options like rail makes the pipeline all the more alluring to its developers and provides them more reasons to overlook the environmental impact. 
"Following through the numbers in the Keystone XL market analysis, we found there is a significant amount of production that could be enabled by the pipeline with a production cost of $48 to $60 [per barrel of oil]," study author Mark Fulton said.
"This is not a small amount of oil."
[blackoutgallery id="323997"]
Visit EcoWatch's KEYSTONE XL page for more related news on this topic.

EcoWatch Daily Newsletter
Related Articles from EcoWatch