Carbon Polluting Companies Prepare for Emissions Tax
Dec. 05, 2013 05:27PM EST
Climate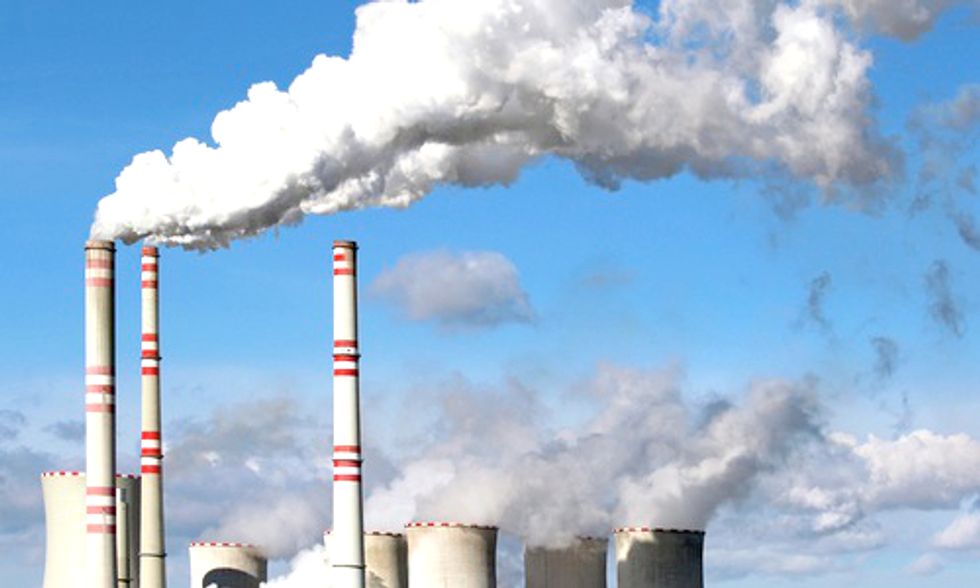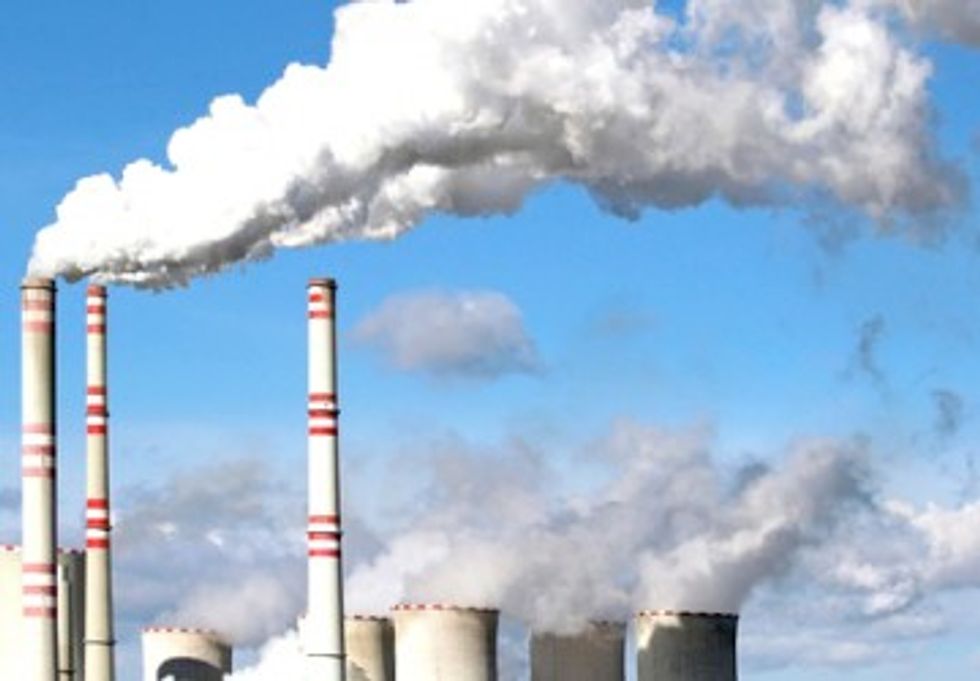 Photo courtesy of Shutterstock
The writing is on the wall—and the financial books—for some of the nation's largest companies and carbon polluters.
Environmental data firm CDP's latest report shows that at least 29 companies anticipate the government forcing them to pay for carbon pollution. That list includes Walmart and Duke Energy.
"It's climate change as a line item ... It drives internal decision-making," Tom Carnac, North American president of CDP, told the New York Times.
"Companies see that the trend is inevitable. What you see here is a hardening of that understanding."
Examples in the report include ExxonMobil, which is assuming a cost of $60 per metric ton by 2030. BP already uses $40 per metric ton.
Companies that aren't in the utility or oil industries are also planning to pay, including companies like Google, which has been a leader in renewable energy investment in recent years. Google estimates using $14 per ton based upon an actual auction price in California's cap-and-trade, which was upheld in court last month.
Companies can't be sure when a carbon tax might be legislated, but they're taking a better-safe-than-sorry approach, even if their financial and political backers deny climate change and oppose laws that fight global warming.
"Ultimately, we think the government will take action through a myriad of policies that will raise the prices and reduce demand [of fossil fuels]," ExxonMobil spokesman Alan Jeffers said. "We're going to say and do what's in the best interest of our shareholders," he said. "We won't always be on the same page."
Walt Disney Co., General Electric Co (GE). and Delta Air Lines are among the others who told CDP they were budgeting for an emissions tax. GE is an example of a company that already pays for carbon pollution in the European Union.
"ExxonMobil and many other large companies understand that climate change poses a direct economic threat to their businesses," said Dan Weiss, director for climate policy at the Center for American Progress.
"They need to convince their political allies to act before it's too late."
Visit EcoWatch's CLIMATE CHANGE page for more related news on this topic.

EcoWatch Daily Newsletter