This website uses cookies to ensure you get the best experience while browsing it. By clicking 'Got It' you're accepting these terms.
Cancer Caused by Toxic Chemicals 'Grossly Underestimated' in U.S.
Sep. 16, 2013 02:54PM EST
Health + Wellness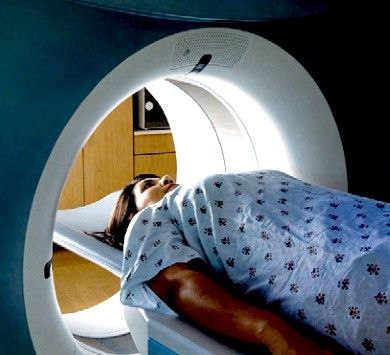 Mesothelioma is an aggressive and incurable form of cancer. It is almost always caused by inhaling tiny asbestos fibers, which pass through the lungs and become embedded in the mesothelium, a thin layer of tissue that surrounds the internal organs.
Some man-made chemicals also cause cancer, just as surely as asbestos does. In 2010, the President's Cancer Panel reported that the amount of environmentally induced cancer in the U.S. has been "grossly underestimated." And that is definitely bad news. The good news is that the number of cancer cases linked to chemical exposures and the resulting billions of dollars in health care expenditures could be significantly reduced if Congress were to pass legislation to fundamentally change the way toxic substances are approved for use.
Since 2005, legislation has been introduced in every Congress to force chemical companies to safety test their products and prove that they won't cause harm before they end up as ingredients in items that fill our homes, schools and places of work. But Congress hasn't passed any of those proposals.
There has been relatively little support in either the House or Senate for revamping the federal Toxic Substances Control Act, or TSCA, which for nearly 40 years has allowed industry to flood the marketplace with untested and noxious chemicals, including many that cause cancer. Neither the chemical industry nor a single Republican in Congress has ever supported previous reform proposals put forth (mostly) by the late Sen. Frank R. Lautenberg, a Democrat from New Jersey and a pillar of public health protection.
All Lautenberg's earlier bills had a very important element: no chemical would be allowed into commerce unless industry could show that there was a reasonable certainty that the substance would cause no harm to the environment or people, particularly children. And the bills wouldn't have applied only to new chemicals. As important as it is to bar new toxic chemicals from coming on the market, it's also essential to assess the tens of thousands of substances already in use to ensure with reasonable certainty that they, too, aren't harmful. Getting that job done would obviously reduce everyone's exposure to known or probable carcinogens.
Many members of the rogues' gallery of cancer-causing chemicals could have been banned if any of Lautenberg's proposals had become law. His reform bills would have given the Environmental Protection Agency (EPA) stronger authority to reduce human exposures to notorious carcinogens, among them asbestos, formaldehyde and hexavalent chromium.
Why mention these three in particular? They're classic examples of how current law and regulation fails to protect the public.
Asbestos-related cancer alone is responsible for more than 10,000 U.S. deaths each year and more than 107,000 worldwide.
Formaldehyde is widely used in production of paper and plywood, but it is also used or released as a preservative in certain household cleaning products and some cosmetics. It is listed as a "known human carcinogen" by the federal government. Political interference has stalled the EPA restrictions on formaldehyde emissions from industrial sources and slowed the agency's efforts to prevent construction materials from off-gassing formaldehyde.
Hexavalent chromium or chrome-6, made famous by the 2000 feature film Erin Brockovich, is used in manufacturing stainless steel, in textile dyes and in leather tanning. A notorious cancer-causer, chrome-6 contaminated the drinking water of the small Mojave Desert town of Hinckley, CA, resulting in a number of deaths. Pacific Gas and Electric paid a $333 million settlement, at the time the largest in U.S. history, to resolve a lawsuit brought by the town's residents.
If Lautenberg's original 2005 Kid-Safe Chemicals Act had become law back then, the EPA would have more power today to limit certain applications of asbestos, formaldehyde, chrome-6 and dozens of other widely used carcinogens.
A stronger EPA could also take decisive action on newly discovered problems. For example, tetrabromobisphenol A, or TBBPA, a widely used fire retardant, was recently found to cause aggressive uterine cancer in laboratory studies. This chemical is added to a variety of consumer electronics and children's products. Concentrations of TBBPA exceed one percent in the playpens, car seats and baby swings made by Graco Children's Products, and there is little evidence that it provides a safety benefit. The TBBPA cancer research will be finalized this fall, but there is no question that a stronger TSCA reform bill would speed the process of removing unnecessary and toxic chemicals like this from children's products.
By contrast, the recently introduced "chemical safety" legislation titled the Chemical Safety Improvement Act of 2013, which has considerable support among Republicans and Democrats (including Lautenberg, shortly before his death) and unwavering enthusiasm from the chemical industry, would actually shield these cancer-causing agents and many others from stringent regulation. Under the bill, the EPA would have to conduct exhaustive and seemingly endless cost-benefit analyses every time it sought to restrict a substance, tying the agency's hands whenever it took action to protect people from dangerous chemicals.
And any state that has its own more rigorous toxics protections, such as California's Proposition 65, would likely find it choked off if the weaker federal bill were to become law, paralyzing states that want to protect their residents from harmful chemical exposures.
For Americans who live outside the Beltway, it may be hard to grasp why legislation designed to protect people, particularly children and pregnant women, from chemical carcinogens wouldn't zip through Congress. It's because common sense is often nowhere to be found in the legislative process, mostly as a result of intense and very expensive industry lobbying.
In the 2012 election cycle, for example, chemical companies and industries that that buy and use their products collectively spent more than $33.6 million on campaign contributions to candidates for Congress. Of that, all but $7,000 went to conservative candidates, while less than $2,300 was given to liberals, according to Federal Elections Commission records analyzed by the Center for Responsive Politics, a watchdog group.
That enormous gap in giving could be one reason not a single Republican senator ever co-sponsored any of Sen. Lautenberg's earlier TSCA reform proposals. And in the case of Republican Sen. Vitter (R-LA), the lead sponsor of the weak "chemical safety" bill that's currently pending, the chemical industry's large footprint and influence in his home state of Louisiana ratchets up the pressure to produce legislation that does little, if anything, to rein in the use of toxic materials. Louisiana is home to many chemical plants, as well as to "fence line" communities that suffer abnormally high rates of disease, including cancer, linked to persistent chemical exposures.
If Vitter's bill becomes law without significant improvements, chemicals that cause cancer are destined to continue to be widely used and current and future generations of Americans, including children, will keep on being exposed to substances that will threaten their lives and cut some short.
Visit EcoWatch's HEALTH page for more related news on this topic.

EcoWatch Daily Newsletter
Sen. Michael Bennet (D-CO) speaks during the North American Building Trades Unions Conference at the Washington Hilton April 10, 2019 in Washington, DC. Zach Gibson / Getty Images
Colorado senator and 2020 hopeful Michael Bennet introduced his plan to combat climate change Monday, in the first major policy rollout of his campaign. Bennet's plan calls for the establishment of a "Climate Bank," using $1 trillion in federal spending to "catalyze" $10 trillion in private spending for the U.S. to transition entirely to net-zero emissions by 2050.
When Trump's Environmental Protection Agency (EPA) announced its replacement for the Obama-era Clean Power Plan in August 2018, its own estimates said the reduced regulations could lead to 1,400 early deaths a year from air pollution by 2030.
Now, the EPA wants to change the way it calculates the risks posed by particulate matter pollution, using a model that would lower the death toll from the new plan, The New York Times reported Monday. Five current or former EPA officials familiar with the plan told The Times that the new method would assume there is no significant health gain by lowering air pollution levels below the legal limit. However, many public health experts say that there is no safe level of particulate matter exposure, which has long been linked to heart and lung disease.
A crate carrying one of the 33 lions rescued from circuses in Peru and Columbia is lifted onto the back of a lorry before being transported to a private reserve on April 30, 2016 in Johannesburg, South Africa. Dan Kitwood / Getty Images
By Andrea Germanos
Animal welfare advocates are praising soon-to-be introduced legislation in the U.S. that would ban the use of wild animals in traveling circuses.
A tornado Monday in Union City, Oklahoma.
TicToc by Bloomberg / YouTube screenshot
A woman walks in front of her water-logged home in Sriwulan village, Sayung sub-district of Demak regency, Central Java, Indonesia on Feb. 2, 2018. Siswono Toyudho / Anadolu Agency /Getty Images
Matt Cardy / Stringer / Getty Images
The Guardian is changing the way it writes about environmental issues.
Blueberry yogurt bark. SEE D JAN / iStock / Getty Images Plus
Having nutritious snacks to eat during the workday can help you stay energized and productive.

A 2017 flood in Elk Grove, California. Florence Low / California Department of Water Resources
By Tara Lohan
It's been the wettest 12 months on record in the continental United States. Parts of the High Plains and Midwest are still reeling from deadly, destructive and expensive spring floods — some of which have lasted for three months.
Mounting bills from natural disasters like these have prompted renewed calls to reform the National Flood Insurance Program, which is managed by Federal Emergency Management Agency and is now $20 billion in debt.