This website uses cookies to ensure you get the best experience while browsing it. By clicking 'Got It' you're accepting these terms.
Canadian Government Shutting Down Water Research Center
Jul. 11, 2012 03:45PM EST
Insights + Opinion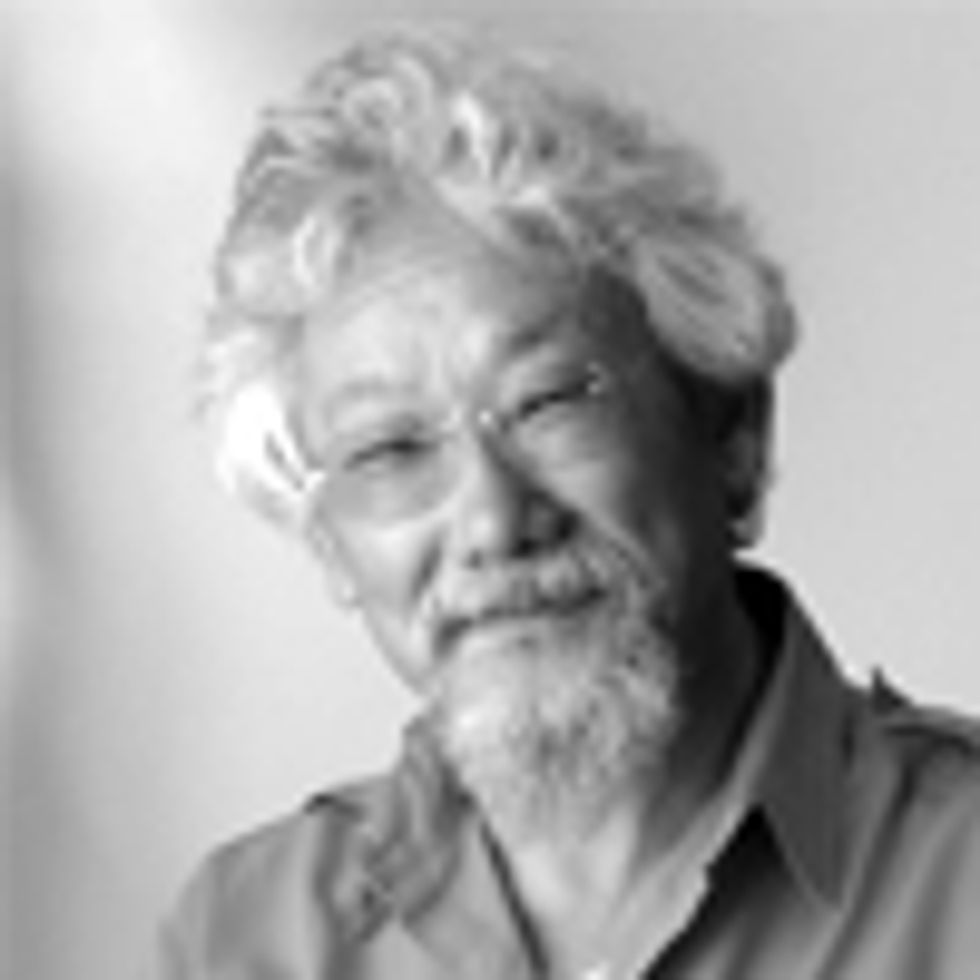 We can't live without clean water. Canada is blessed with an abundance of lakes and rivers and has a global responsibility to manage them well. But if we really want to protect freshwater supplies and the ecosystems they support, we must understand how human activity and natural disturbances affect them.
 
The world-renowned Experimental Lakes Area (ELA) in northwestern Ontario has served as an outdoor laboratory for this purpose since 1968. By manipulating and studying conditions in 58 small lakes and their watersheds, scientists there have made many discoveries about the effects of human and natural activity on freshwater ecosystems and fish. Over the past 45 years they've taught us about the impacts of acid rain, mercury pollution, nanoparticles, nitrogen overload, climate change, fish farming and many other issues.
 
That's about to end. The federal government announced it will close the unique facility in 2013. It's an odd decision, especially considering that it costs just $2 million a year to operate, one tenth the cost of Prime Minister Stephen Harper's security detail and about the same amount the government spent during the 2010 G20 Summit in Toronto to build a tourism pavilion with a fake lake. To make matters worse, it will cost taxpayers $50 million to shut the ELA down.
 
In an open letter to government, senior scientists point out that "research conducted at the ELA has been instrumental in the development of environmental policy and legislation both nationally and internationally." They also note that "ELA scientists have been recipients of numerous prestigious national and international awards, and the scientific output from ELA has been impressive–more than 1,000 scientific articles, graduate theses and books." We often hear how Canada "manages" its natural resources, but how can we do that without sound knowledge about the intricacies of the water cycle?
 
The timing is also odd. The ELA is being shut down as the government eviscerates laws and regulations designed to protect freshwater and marine habitat and resources with its omnibus budget bill. Included in the bill are changes or cuts to the Fisheries Act, Navigable Waters Protection Act, Species at Risk Act, and Canadian Environmental Protection Act and a complete gutting and rewriting of the Canadian Environmental Assessment Act.
 
Changes to the Fisheries Act are especially troubling. Habitat protection has been removed and the focus has shifted to economically viable and aboriginal fisheries only. That has some former fisheries ministers worried. In a letter to the prime minister, Conservatives Tom Siddon and John Fraser and Liberals Herb Dhaliwal and David Anderson wrote, "Canadians are entitled to know whether these changes were written, or insisted upon, by the minister of fisheries or by interest groups outside the government. If the latter is true, exactly who are they?"
 
It's a valid concern. Postmedia obtained government documents showing that Enbridge, the company behind the dual Northern Gateway pipeline proposal, lobbied the government heavily before the changes were brought in. Documents also indicate that pressure from Enbridge was partly responsible for the government's decision to pull out of a joint marine-planning process on the Pacific North Coast between industry, First Nations, citizens' groups and conservation organizations.
 
One can't help but notice that many recent cuts and changes are aimed at programs, laws, or entities that might slow the push for rapid tar sands expansion and pipelines to the west and south, along with the massive selloff of our resources and resource industry to Chinese state-owned companies, among others. Any research or findings that don't fit with the government's fossil fuel-based economic plans appear to be under attack.
 
The National Round Table on the Environment and the Economy, for example, warned that failing to address climate change would have both economic and environmental consequences. The government also axed that arm's-length agency, under the guise of saving $5.5 million a year.
 
Development is important, but when it's focused on a single polluting industry, at the expense of other economic priorities and the environment, it doesn't make sense. When industry and government go to such extreme lengths to promote a short-sighted and narrow interest, it's an affront to the democratic traditions that Canadians of all political stripes have built over the years.
--------
Visit EcoWatch's WATER page for more related news on this topic.
EcoWatch Daily Newsletter
By Fino Menezes
Everyone adores dolphins. Intelligent, inquisitive and playful, these special creatures have captivated humans since the dawn of time. But dolphins didn't get to where they are by accident — they needed to develop some pretty amazing superpowers to cope with their environment.
Protesters face off against security during the Dakota Access Pipeline protests. ROBYN BECK / AFP / Getty Images
In just two weeks, three states have passed laws criminalizing protests against fossil fuel infrastructure.
Donald Trump and Anthony Fauci, director of the National Institute of Allergy and Infectious Diseases, listen to White House coronavirus response coordinator Deborah Birx speak in the Rose Garden for the daily coronavirus briefing at the White House on March 29, 2020 in Washington, DC. Tasos Katopodis / Getty Images
President Donald Trump has bowed to the advice of public health experts and extended social distancing measures designed to slow the spread of the new coronavirus till at least April 30.
Pexels
By Charli Shield
At unsettling times like the coronavirus outbreak, it might feel like things are very much out of your control. Most routines have been thrown into disarray and the future, as far as the experts tell us, is far from certain.
Pie Ranch in San Mateo, California, is a highly diverse farm that has both organic and food justice certification. Katie Greaney
By Elizabeth Henderson
Farmworkers, farmers and their organizations around the country have been singing the same tune for years on the urgent need for immigration reform. That harmony turns to discord as soon as you get down to details on how to get it done, what to include and what compromises you are willing to make. Case in point: the Farm Workforce Modernization Act (H.R. 5038), which passed in the House of Representatives on Dec. 11, 2019, by a vote of 260-165. The Senate received the bill the next day and referred it to the Committee on the Judiciary, where it remains. Two hundred and fifty agriculture and labor groups signed on to the United Farm Workers' (UFW) call for support for H.R. 5038. UFW President Arturo Rodriguez rejoiced: