Canadian Environmentalists Call on All Parties to Clean Up the Great Lakes
Mar. 26, 2012 09:30AM EST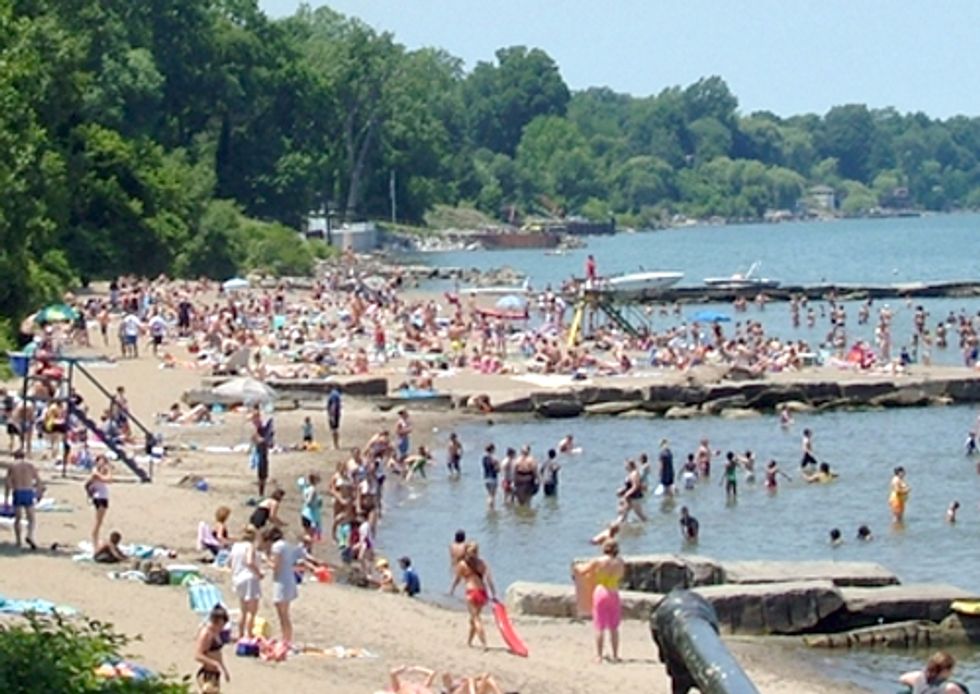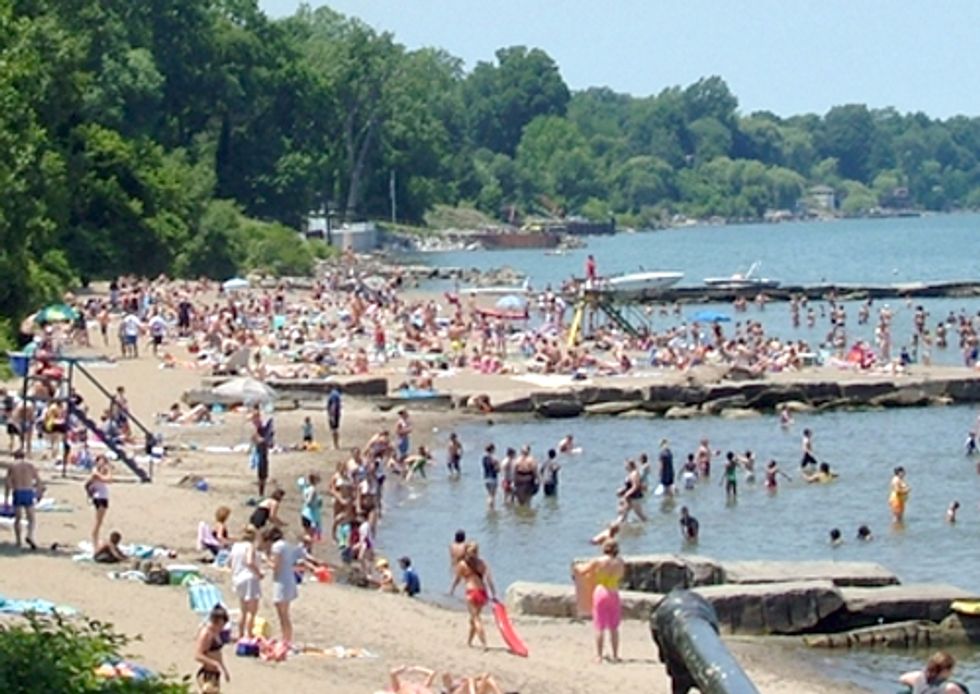 Ontario environmental organizations today handed all parties their vision of the three key elements that should be included in Ontario's Great Lakes Protection Act (GLPA).
The Liberals promised a Great Lakes Protection Act in the Throne Speech and both opposition parties pledged to protect water quality in their platforms. First reading of the new act is expected this spring.
The groups are urging that the Great Lakes Protection Act:
engage citizens and support vibrant waterfront communities and economies
protect and restore Great Lakes' biodiversity
improve water quality and quantity
The groups agreed that the Great Lakes Protection Act needs to connect people with their lakes by improving the health of natural areas, shorelines and beaches, reducing sources of pollution from air and land, attacking destructive invasive species, and by using Ontario's high tech innovations, regulations and natural services (like wetlands) to reduce the impacts of cities on water quality and quantity.
"The Great Lakes provide drinking water to four out of five Ontarians," says Derek Stack, executive director at Great Lakes United. "It's time to connect—in law—the basic necessity of clean water with how we treat our Lakes' ecosystem. It's time to clean up our act."
On some Great Lakes people have begun swimming at beaches again after years of fear of contaminated water. "These places, like Blue Flag beaches on Toronto's waterfront, serve as reminders that local investments in sewage treatment facilities can improve people's quality of life," says Claire Malcolmson, water programs manager at Environmental Defence. "We want this experience to spread to other communities in the Great Lakes basin."
"If the Great Lakes Protection Act helps municipal governments pay for needed water and sewer infrastructure investments, people can enjoy improvements to their waterfronts and water quality quite quickly," says Anastasia Lintner, staff lawyer at Ecojustice.
"Despite their values, Ontario's wetlands continue to be lost at an alarming rate," says Mark Gloutney, director of Regional Operations—Eastern Region Ducks Unlimited Canada. "The protection of wetlands in the Great Lakes Basin and coast is critical to maintaining the ecological integrity and biodiversity of the Great Lakes."
"Wetlands are needed by 80 percent of Great Lakes fish at some point in their life cycle for spawning and or nursery habitat. But 70 percent of Great Lakes coastal wetlands have been lost due to development and or pollution. We need to put in place new policies to protect what wetlands we have left," says Mary Muter, chair, Great Lakes Section, Sierra Club Ontario.
Stronger action on the Great Lakes has been expected for some time. Evidence has been mounting that the Great Lakes are reaching a tipping point, and the province is aware of this. In 2009, the province released a discussion paper on the Great Lakes and toured the province seeking input from stakeholders.
"Our hope for the Great Lakes Protection Act is that it will better align the work of various Ministries, municipalities, stewards and agencies that work on the Great Lakes. Many different decisions are made every day that affect the health of the Great Lakes and we hope this new Act helps to better allocate public resources for the benefit of the Great Lakes," said Theresa McClenaghan, executive director and Counsel to Canadian Environmental Law Association.
The environmentalists' Statement of Expectations and legislative drafting notes were written by Canadian Environmental Law Association, Ducks Unlimited Canada, Ecojustice, Environmental Defence, Great Lakes United and the Sierra Club Ontario Chapter, with input from Conservation Ontario and World Wildlife Fund. Already the documents have the support of 16 other groups.
Environmental Defence launched an online petition last week to demonstrate public support for the ideas outlined in the Statement of Expectations for the Great Lakes Protection Act. The petition can be found by clicking here.
The Statement of Expectations on the Great Lakes Protection Act and legislative drafting notes can be downloaded by clicking here.
For more information, click here.
—————
The Canadian Environmental Law Association works to protect human health and our environment by seeking justice for those harmed by pollution and by working to change policies to prevent such problems in the first place.
Ducks Unlimited Canada (DUC) is the leader in wetland conservation. A registered charity, DUCpartners with government, industry, other nonprofit organizations and landowners to conserve wetlands that are critical to waterfowl, wildlife and the environment.
Ecojustice is the country's leading charitable organization dedicated to using the law to defend Canadians' right to a healthy environment.
Environmental Defence is Canada's most effective environmental action organization.  We challenge, and inspire change in government, business and people to ensure a greener, healthier and prosperous life for all.
Great Lakes United is a cross-border coalition of groups working to protect and restore the Great Lakes and St Lawrence River ecosystem.
EcoWatch Daily Newsletter
Related Articles from EcoWatch