Can Shoes Generate Renewable Energy with Every Step We Take?
Jan. 08, 2015 01:58PM EST
Business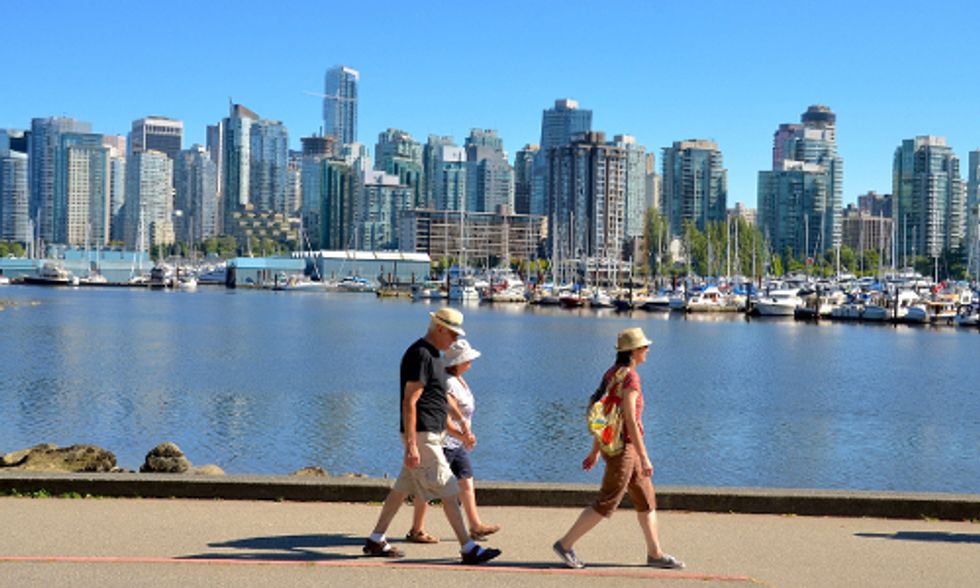 Maybe he hasn't figured out all the details to make them technically feasible for mass production yet. But a concept for shoes that generate electricity has earned 22-year-old Vancouver university student Taylor Ward, who describes himself in his resume as "an aspiring experience designer looking to learn, grow and take the world by storm," a slot as one of the five finalists in the Interaction Design Association (IXDA) 2015 Student Design Challenge. He and the other finalists will go to the Interaction15 conference in San Francisco next month to present his idea to a panel of judges. The winner will receive access to research and design tools to help them further develop their idea.
This year's theme was "Envisioning the Wearable City." And while other contestants came up with ideas for clothing that helped guide visitors to places of interest, connect people or enhance women's safety, Ward was thinking green. His idea involves creating clean, renewable energy through something most people do every day: walk.
Inspired by Vancouver's goal to become the greenest city in the world by 2020, Ward proposed a shoe he calls Step. It features insoles that produce energy as the wearer walks through a system of piezoelectric nano-generators and capacitors that capture and store the energy. As the shoes collect energy—over 100w with each step, Ward says—the wearer would go to a transfer station where they would discharge it into wireless charging pads. That energy could then be used to power homes, schools and businesses. Ward proposes placing them in high-traffic areas like transit stations, parks, schools, busy street corners and hockey arenas (this is Canada, after all!)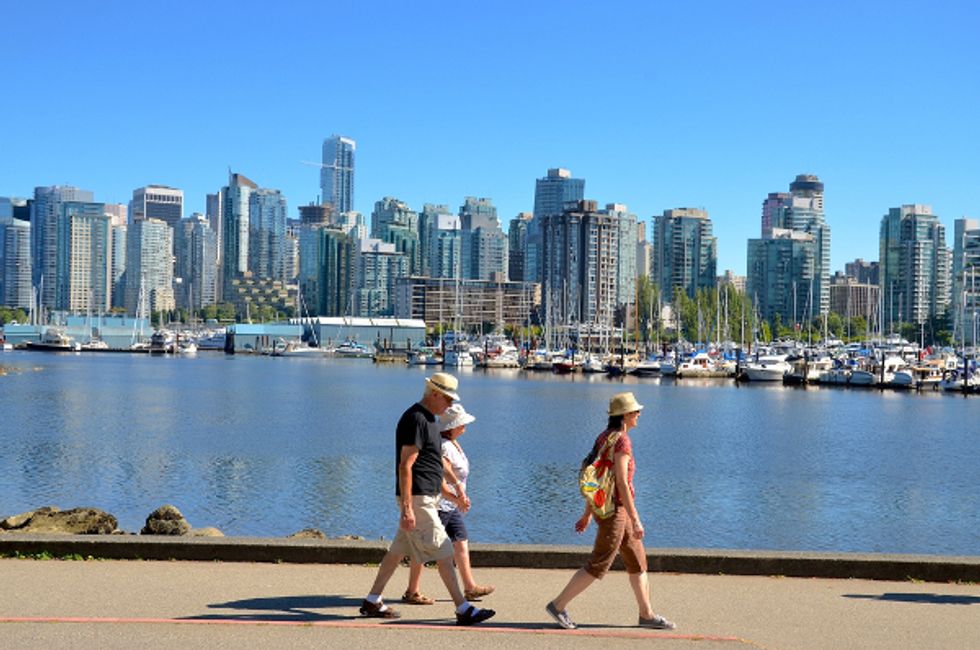 The Vancouver walkers could be producing renewable energy with each step. Photo credit: Shutterstock
"Simply walking up to a station and standing in the transfer area would tap out your current raised energy and send it back into our city," he wrote in his proposal. "We could also incentive giving power. Transferring enough power to the right station could land commuters a free coffee, movie tickets, or even a discount to the game."
He said that the shoes wouldn't cost more than a pair of high-end athletic shoes, although the charging stations would require a major funding source.
"Normally piezoeletric sensors are quite inexpensive," he told City Lab. "The difficult part comes down to the capacity that a small capacitor (or series of capacitors) could hold and the cost for those parts. In the end, I would assume that the wearable itself would still be moderately priced, but the real cost would come from transfer stations. Similar charging stations using inductive charging do exist, but to impact a full city with these stations would be the larger investment from city council and urban planners."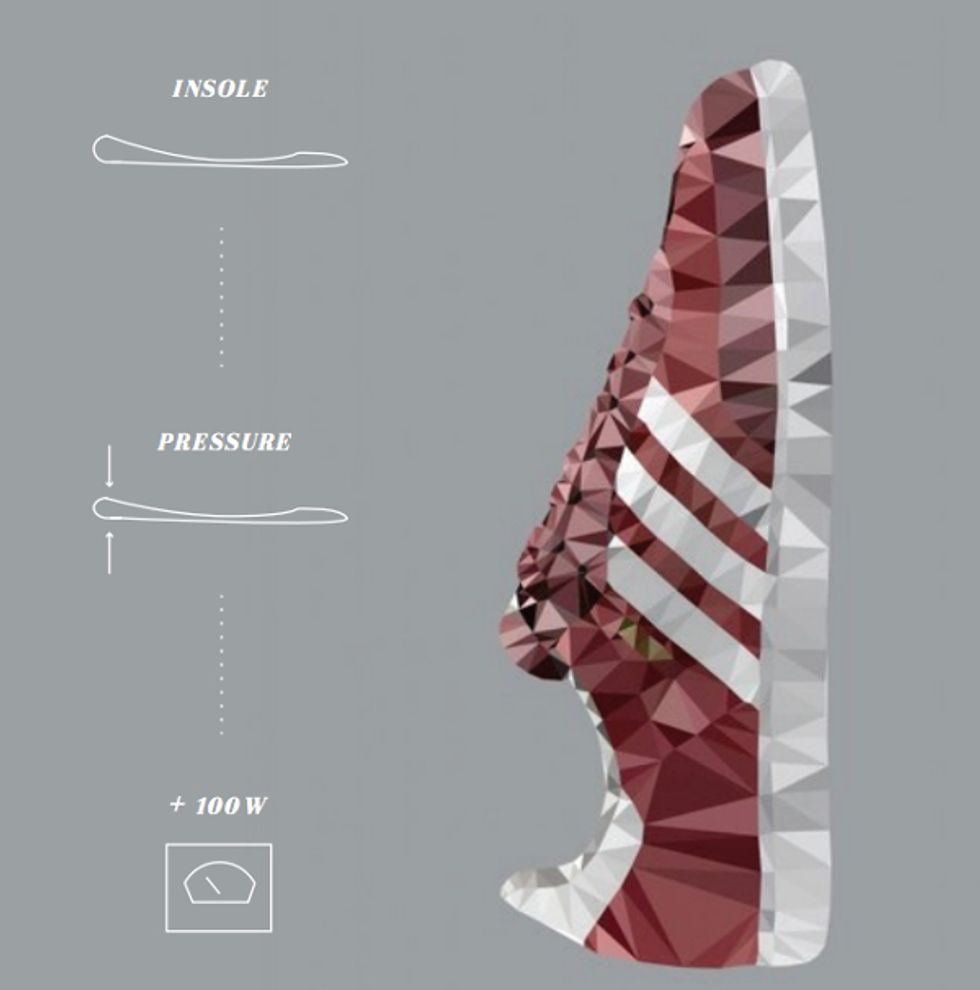 The Simon Fraser University student described how Vancouver's density and walkability make it the idea location for his concept.
"Vancouver is one of the only North American cities that does not have a major highway cutting through its center," he said. "This has caused our city to develop a high density of urban living and nomadic culture. Within our core, there are 13,000 residents per square mile, the highest in Canada. Additionally, for the millions that are just outside the city, there are 48 skytrain stops that all lead downtown. So what if we could use our crowded streets of commuting passengers to our advantage?"
"We take approximately 150 million steps in our lifetime," said Ward. "Let's capture that power."
YOU MIGHT ALSO LIKE
Renewable Energy Revolution Arrives
Top 10 Greenest Cities in the World
Wind Turbine Trees Generate Renewable Energy for Urban Settings
EcoWatch Daily Newsletter
Related Articles from EcoWatch
Recent Stories from EcoWatch