This website uses cookies to ensure you get the best experience while browsing it. By clicking 'Got It' you're accepting these terms.
Can Drones Stop Poaching and Save Rhinos and Elephants?
Dec. 22, 2014 08:38AM EST
Alana Silberstein is a freshman at Duke University. Her major is undecided but she is interested in environmental science and policy, public policy and anthropology.
The Western Black Rhinoceros was declared extinct in 2011. Currently, the Black Rhino, Javan Rhino, Sumatran Rhino and Sumatran Elephant all are listed as critically endangered.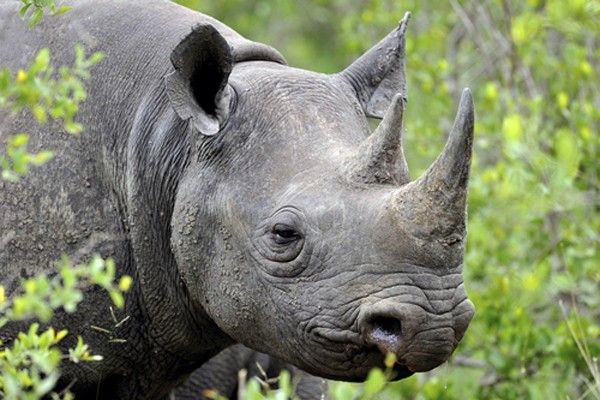 Photo credit: Shutterstock
Wildlife poaching is a serious threat to endangered animals, communities and the environment at large. This issue undoubtedly needs to be taken care of, but the question remains: how do we catch such an overwhelming number of poachers?
Drones might be the answer.
Sending both aerial and flight path images to the laptops of rangers at a base, drones can act as a wildlife police force. Finding poachers in parks that cover thousands and thousands of acres is no easy task, but the use of drones would greatly increase efficiency. Drones can be controlled manually, but only with difficulty, or they can fly preprogrammed routes. They can even find poachers at night through thermal imaging.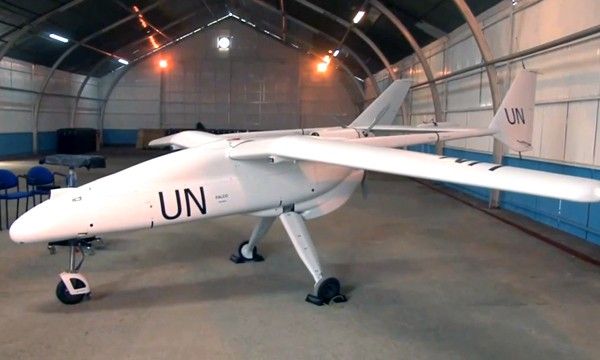 Tackling the issue of illegal poaching is an important step in environmental conservation. Not only does poaching threaten endangered species, but it also has devastating effects on communities and the environment.
Local economies often are largely dependent on tourism generated by the animals that poachers are killing. With dwindling populations of these animal attractions, communities feel the impact of poaching.
Additionally, unnatural population changes of a species can throw off the balance of its ecosystem. For example, when the gray wolf was hunted to near extinction, elk populations rapidly grew without their natural predators. This overpopulation then caused the near extinction of the aspen tree, a main food source for the elk. The endangerment of one species really is the endangerment of an entire ecosystem.
Drones are already being used in Kenya and Nepal, and a $5 million grant from Google helped the World Wildlife Fund to implement aerial surveillance in rural areas of Africa and Asia.
The technology to make this widespread is not perfect. The battery a drone needs to sustain its flight for several hours is quite heavy, and the big airframes this requires are expensive.
There is a Wildlife Conservation Unmanned Aerial Vehicle Challenge, though, to encourage students, hobbyists and engineers to develop cheaper drones that could be used extensively.
With the rapid improvements in technology, there is hope that drones will become a revolutionary force in stopping poachers.
YOU MIGHT ALSO LIKE
Will New Relations With Cuba Impact Its Pristine Ocean Environment?
Viral Video Asks: Why I Think This World Should End
Shark Finning Kills 100 Million Sharks a Year, International Commission Fails to Address Crisis
EcoWatch Daily Newsletter
Tuna auctions are a tourist spectacle in Tokyo. Outside the city's most famous fish market, long queues of visitors hoping for a glimpse of the action begin to form at 5 a.m. The attraction is so popular that last October the Tsukiji fish market, in operation since 1935, moved out from the city center to the district of Toyosu to cope with the crowds.

gmnicholas / E+ / Getty Images
Kristan Porter grew up in a fishing family in the fishing community of Cutler, Maine, where he says all roads lead to one career path: fishing. (Porter's father was the family's lone exception. He suffered from terrible seasickness, and so became a carpenter.) The 49-year-old, who has been working on boats since he was a kid and fishing on his own since 1991, says that the recent warming of Maine's cool coastal waters has yielded unprecedented lobster landings.
Aerial view of lava flows from the eruption of volcano Kilauea on Hawaii, May 2018. Frizi / iStock / Getty Images
Hawaii's Kilauea volcano could be gearing up for an eruption after a pond of water was discovered inside its summit crater for the first time in recorded history, according to the AP.
The Eqip Sermia Glacier is seen behind a moraine left exposed by the glacier's retreat during unseasonably warm weather on Aug. 1 at Eqip Sermia, Greenland. Sean Gallup / Getty Images
hadynyah / E+ / Getty Images
By Johnny Wood
The Ganges is a lifeline for the people of India, spiritually and economically. On its journey from the Himalayas to the Bay of Bengal, it supports fishermen, farmers and an abundance of wildlife.
The river and its tributaries touch the lives of roughly 500 million people. But having flowed for millennia, today it is reaching its capacity for human and industrial waste, while simultaneously being drained for agriculture and municipal use.
Here are some of the challenges the river faces.
By Jake Johnson
As a growing number of states move to pass laws that would criminalize pipeline protests and hit demonstrators with years in prison, an audio recording obtained by The Intercept showed a representative of a powerful oil and gas lobbying group bragging about the industry's success in crafting anti-protest legislation behind closed doors.
Reposted with permission from our media associate Common Dreams.

DESIREE MARTIN / AFP / Getty Images
Wildfires raging on Gran Canaria, the second most populous of Spain's Canary Islands, have forced around 9,000 people to evacuate.