Campaign Launched against Proposed Garbage Incinerator
Dec. 01, 2011 08:05PM EST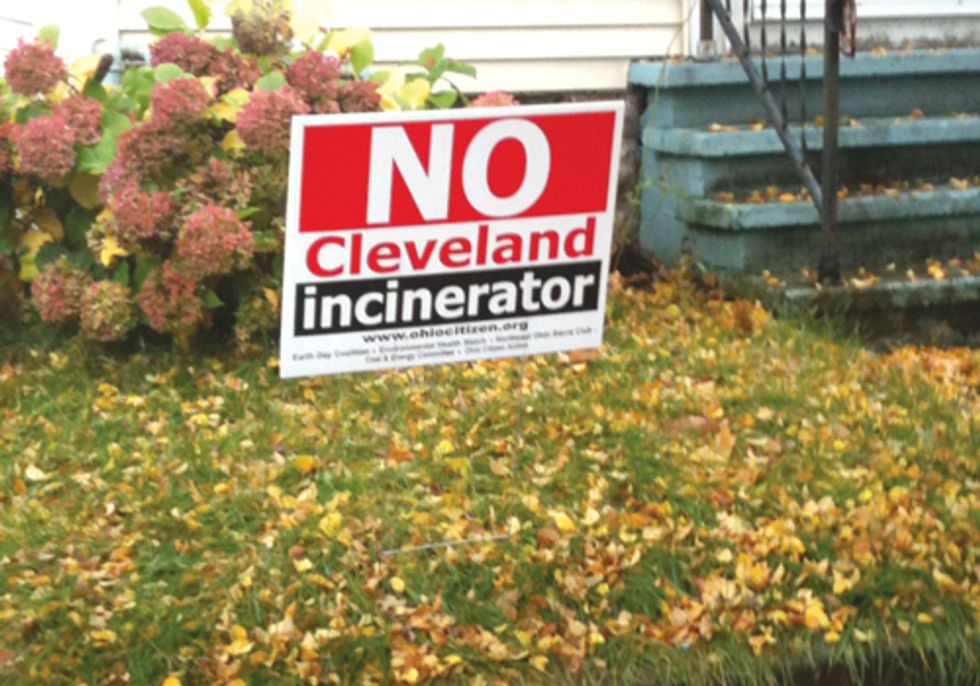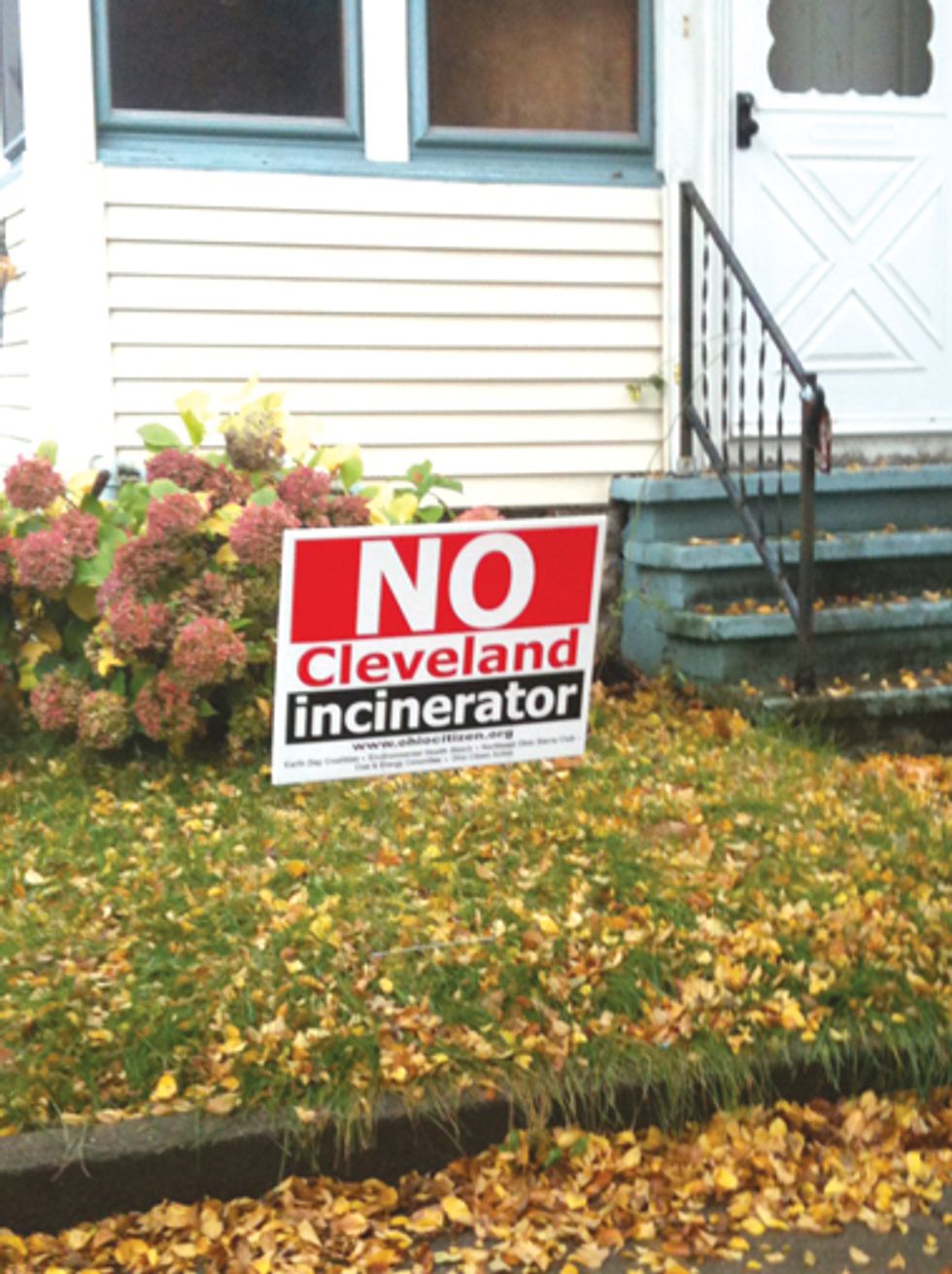 by Sandy Buchanan
The City of Cleveland's proposal to build a new garbage incinerator at its Ridge Road transfer station is drawing opposition from neighborhood residents, environmental groups and public health professionals. Cleveland's city-owned electric company, Cleveland Public Power, is proposing to bring in garbage from the city and Northeast Ohio region to be "gasified" by using a type of incineration technology new to the U.S.
Cleveland Public Power has applied to the Ohio Environmental Protection Agency (EPA) for an air pollution permit for the facility. According to the application, the incinerator would become one of the largest sources of air pollution in Cleveland, especially for soot and mercury. Dr. Anne Wise, a physician at Neighborhood Family Practice, a medical clinic just a few blocks away from the proposed incinerator site, said, "Children who live in highly polluted communities tend to have more asthma and respiratory problems than those who don't—even controlling for things like parental smoking habits. Why should our kids who already have high lead, high levels of asthma, our seniors who are already struggling with lung and cardiovascular diseases in proportions much greater than outside of Cleveland, why should they be subject to these risks even more? They count. They shouldn't be seen as collateral damage."
According to the city, the incinerator could increase truck traffic up to 550 trucks per day—which would mean a garbage truck coming in every one and a half minutes. Claudette Wlasuk, who lives near the proposed facility, said, "The traffic is my big concern because you can't argue about those fumes. The trucks worry me because I am so close to the incinerator, especially if they come from I-480 to Ridge Rd."
Residents have launched a yard sign campaign with red, black and white signs that say "No Cleveland Incinerator," and are preparing for meetings and public hearings. Earth Day Coalition, Environmental Health Watch, Northeast Ohio Sierra Club and Ohio Citizen Action have co-sponsored community meetings in Cleveland with recycling and waste reduction expert Neil Seldman, president of the Institute for Local Self Reliance, and Teresa Mills, who led the successful campaign to close the Columbus incinerator.
Neil Seldman, who has worked with cities and small businesses around the country, recommended that the city investigate alternatives to incineration, which would boost the city's recycling rates and create jobs. The developer of the proposed Ridge Road facility is Peter Tien, the same individual who was the key figure in Cleveland's failed attempt to set up an exclusive contract with the Chinese Sunpo-Optu light bulb manufacturer. Tien has received a contract for $1.5 million from Cleveland Public Power to apply for an air permit and design the facility. Cleveland Public Power said they are waiting for information from Tien on how much the facility will cost. The latest estimate was $180 million.
Citizens and environmental organizations have challenged the city's attempts to hide much of the information about the facility as a "trade secret." After eight months of keeping key data about the proposal out of the public version of the air pollution permit application, the city finally released an unredacted version on Nov. 15, after Natural Resources Defense Council attorney Shannon Fisk forced the issue with the Ohio EPA. Fisk's letter also challenged the city's attempts to avoid tougher air pollution restrictions by claiming they will operate the facility in such a way to come in just a fraction under several key emissions thresholds. This maneuver would mean that citizens would not be able to sue to enforce environmental laws, and that the incinerator could add to the overall air pollution of the area without forcing other air polluters to reduce their emissions. Because this facility is experimental, no prototypes exist for residents to examine. But the track record of garbage incinerators in the U.S. is dismal.
The permit for a facility known as Mahoning Renewable Energy in Alliance, which Cleveland Public Power said would have been comparable to the proposed Cleveland plant, was withdrawn in March 2011. The campaign against the facility was led by a local manufacturer of food packaging products who did not want toxic emissions from the facility contaminating his products.
Interested in getting involved? Here's how—Contact Cleveland Mayor Frank Jackson at 601 Lakeside Ave., Cleveland, Ohio 44114 or 216-664-3990, and Cleveland City Council at 601 Lakeside Ave., Room 220, Cleveland, Ohio 44114 or 216-664-2840, and let them know why you object to the proposed incinerator.
Join the citizens' campaign against the incinerator by putting up a yard sign, circulating a petition or participating in neighborhood meetings. Contact Dave Ralph at 216-970-7724 or [email protected], and visit www.ohiocitizen.org and click on Cleveland incinerator.
EcoWatch Daily Newsletter