Campaign Kicks Off to Ban Fracking in Michigan
Mar. 27, 2013 06:19PM EST
Energy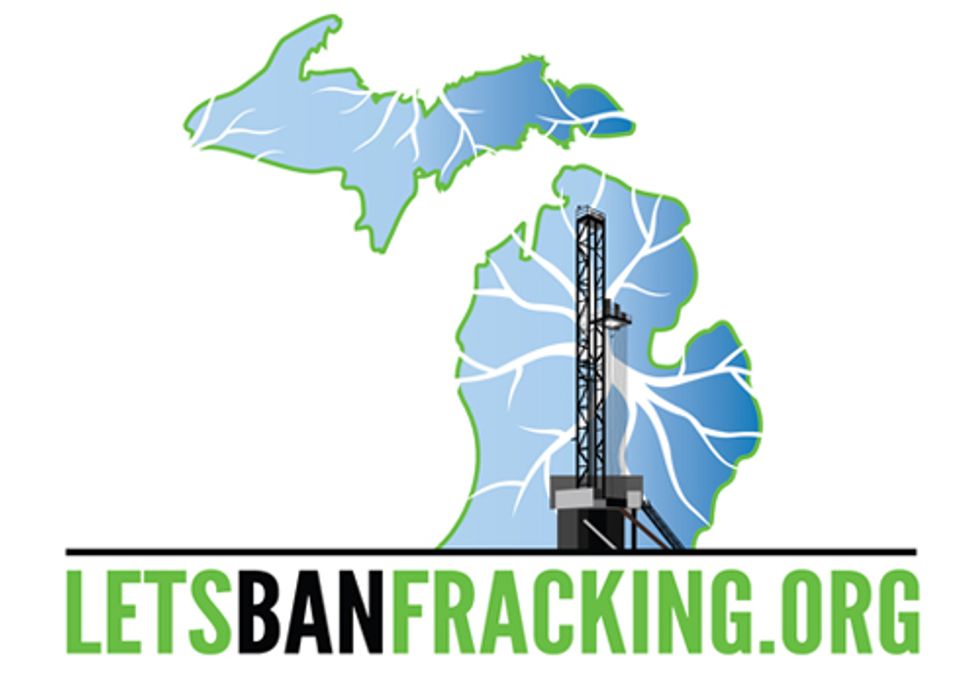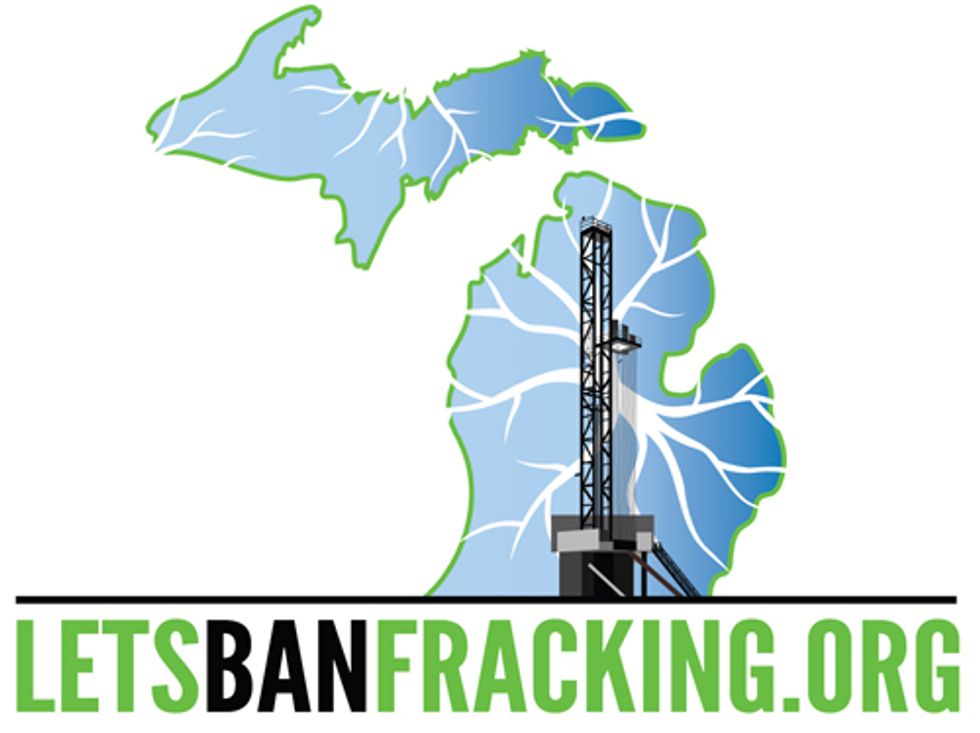 The Committee to Ban Fracking in Michigan, a citizen-led ballot initiative group seeking to ban fracking announces its campaign kick off events in communities around the state. Volunteer circulators begin collecting signatures starting April 12 for a six-month period to qualify for the 2014 ballot.
The kick off events are for volunteers and people interested in volunteering for the campaign to obtain petitions and campaign literature, learn about the ballot initiative process and how to circulate petitions, and begin organizing in their community.
"In Michigan we have the constitutional power to write our own laws through a ballot initiative and put them before the voters. Other states threatened by fracking, such as New York and Pennsylvania, do not have this option," said LuAnne Kozma, campaign director.
Michigan is already being fracked by the gas industry, with 52 wells permitted so far. Toxic chemicals, many of them known carcinogens, sand and water are used in the process to fracture the targeted rock formations, permanently destroying millions of gallons of water by turning them into frack wastes.
"Drilling and fracking create a tremendous amount of solid, liquid and gaseous wastes, polluting the land, water and air. Wastes and pollution are integral to the process, not an accident or a possibility, but a surety," said Kozma. In Michigan, drill cuttings and muds are brought to landfills or solidified on site. Frack well wastes are brought to injection wells. Some of the frack wastes stay inside the frack well, transforming it into its own toxic waste well. Wastes from frack wells in one county are brought to injection wells in other locations. For example, some frack wastes generated in Kalkaska County are brought to an injection well in Grand Traverse County. Michigan has over 1,000 injection wells and more are being proposed and approved.
The frack industry is using more groundwater per well in Michigan than any other state, with wells by Encana using 21 million gallons per frack and the company's newest applications proposing to use over 31 million gallons per frack. The industry and regulators have widely used the figure 5 million gallons. Higher amounts of water mean Michigan is also creating much more frack waste. Michigan depends on clean ground water for drinking, with more private wells than any other state. Michigan is also connected to four of the Great Lakes and its water flows directly into them.
"It is a dire situation, but there is something we can do," noted Kozma. "As a grassroots movement of people, building signature by signature, circulator by circulator, we are the largest, on-the-ground force in the state working to ban fracking," said Kozma. "Committee to Ban Fracking volunteers are devoted to making change, getting onto public sidewalks, in parks, at farmers' markets and other public gatherings to raise awareness face-to-face, voter-to-voter, while collecting signatures for a ban on fracking."
"Fracking is a hot issue in Oakland County, where Waterford Township has recently allowed gas drilling and West Bloomfield has banned it temporarily. We need hundreds of people in the Detroit area to be a part of the ballot initiative and circulate petitions," said Todd Bazzett, the Committee's coordinator for the Detroit area. "If you miss a kick off, you can help us plan an organizing event in your community."
The Committee to Ban Fracking in Michigan changed its petition in 2013 from a constitutional amendment proposal to a "legislative proposal." The Committee starts collecting signatures April 12. The legislative proposal would amend the state statute, not the state constitution, and requires 258,088 signatures. When the signatures are validated, the proposal goes first to the legislature, which must pass or reject it with no changes. If the House and Senate vote no or take no action within 40 days, the proposal automatically goes to a vote of the people in the November 2014 election. Once the ballot proposal wins, the new law cannot be vetoed. The legislature can only amend it with a ¾ vote in both houses.
In addition to banning horizontal hydraulic fracturing, the Committee to Ban Fracking in Michigan's ballot proposal would ban frack wastes and eliminate the state's policy codified into current law "fostering" the oil-gas industry and "maximizing production"—"frack, baby, frack" language that provides the fossil fuel industry with uncommon special interest protection.
"Only a ban can protect us from the significant harms of fracking," said Peggy Case, president of Michigan Citizens for Water Conservation and a member of the Committee to Ban Fracking in Michigan. "The language in our current law favoring the fossil fuel industry makes it inevitable that Michigan contributes mercilessly to global climate change and serious pollution of the Great Lakes, 20 percent of the world's fresh water. It is urgent that we move to alternative forms of energy to protect future generations."
The Committee to Ban Fracking in Michigan is part of a worldwide movement to ban fracking. France and Bulgaria have banned fracking, as have numerous communities in New York, Pennsylvania, Ohio and Colorado. Vermont became the first state to ban fracking in 2012. Michigan's citizen effort has the support of Vermont legislators Tony Klein and Peter Peltz who sponsored the Vermont ban bill. "It was clear in Vermont the dangers of fracking to our natural resources. In Vermont our natural resources are our number one priority, so it was not a difficult thing to prohibit fracking forever. It passed overwhelmingly," said Klein. "We encourage all states, when they have the chance to do so, to ban this dangerous technique."
The entire Lower Peninsula now stands to be fracked. Devon Energy is fracking in the A-1 carbonate layers in Crawford, Ogemaw and Roscommon Counties in the middle of the state. Encana is drilling the Utica-Collingwood shale in state forests and on private land and plans to drill and frack 500 to 1,700 sites. Densely populated areas such as Ann Arbor, Oakland County and the Grand Rapids region—communities historically not affected by oil and gas drilling within their borders—are now facing the threat.
To volunteer to circulate petitions, donate or endorse the campaign, visit Committee to Ban Fracking in Michigan.
Kick Off Events (in chronological order):
WARREN
March 30, 1 - 3 p.m.
Tracy's Corner Café
29200 Hoover Rd.
 
TRAVERSE CITY
April 2, 7 - 8 p.m.
Horizon Books, lower level
243 E Front St.
 
BOYNE CITY
April 4, 6 - 8 p.m.
Water Street Café
113 Water St.
 
FRANKENMUTH
April 5, 1:30 - 3 p.m.
Harvest Coffeehouse & Beanery
626 S Main St.
 
LAPEER
April 5, 5:30 - 7 p.m.
River Street Music & Café
454 W Nepessing St.
 
LANSING
April 6, 9 - 10 a.m.
The Avenue Café
2021 E Michigan Ave.
 
HOPKINS
April 6, 10 a.m. - Noon
118 E Main St.
 
DETROIT
April 6, 11 a.m. - 1 p.m.
Ce Ce's Pub
1426 Bagley Ave.
 
KALAMAZOO
April 6, 1 - 2 p.m.
Bronson Park (rain location: Kalamazoo Public Library)
200 S Rose St.
 
FERNDALE
April 6, 3 - 5 p.m.
Ferndale Library
222 E 9 Mile Rd.
 
GRAND RAPIDS
April 6, 6:30 - 8 p.m.
Kava House Café
1445 Lake Dr. SE
 
ALLEGAN
April 9, 3 - 4 p.m.
Allegan District Library
331 Hubbard St.
 
MOUNT PLEASANT
April 7, 1 - 2:30 p.m.
Kaya Coffee House
1029 South University
 
FENNVILLE
April 8, 11 a.m. - 3 p.m.
Fennville Library, lower level
400 W Main St.
 
DOUGLAS
April 9, 11 a.m. - 3 p.m.
Douglas Library Annex
and The Well Read Bookstore
137 Center St.
 
PETOSKEY
April 9, 6 - 7 p.m.
Roast and Toast Café
309 E Lake St.
 
ANN ARBOR
April 10, 6 - 9 p.m.
Arbor Brewing Company, Tap Room
114 East Washington St.
 
SAUGATUCK
April 11, 6 - 9 p.m.
Uncommon Grounds Cafe
127 Hoffman St.
 
HARRISVILLE
April 11, 7 - 8 p.m.
Harrisville Holistic Center
220 N State St.
 
MARQUETTE
April 12, 10 a.m. - Noon
Northern Michigan University Campus
 7-9 p.m.
Ore Dock Brewing Company
114 W Spring St.
 
SOUTH HAVEN
April 12, 6:45 p.m.
Before the showing of Gasland
Foundry Hall
422 Eagle St.
 
HASTINGS
April 12, 7 - 8:30 p.m.
Thomas Jefferson Hall
328 S. Jefferson
 
MANISTEE
April 13, 11 a.m. - 1 p.m.
164 Harrison St.
Visit EcoWatch's FRACKING page for more related news on this topic.
——–
Sign the petition today, telling President Obama to enact an immediate fracking moratorium:

EcoWatch Daily Newsletter
Recent Stories from EcoWatch