Cameron Throws a Penny In the Shale Gas Well and Hopes His Wishes Come True
Aug. 12, 2013 10:54AM EST
Energy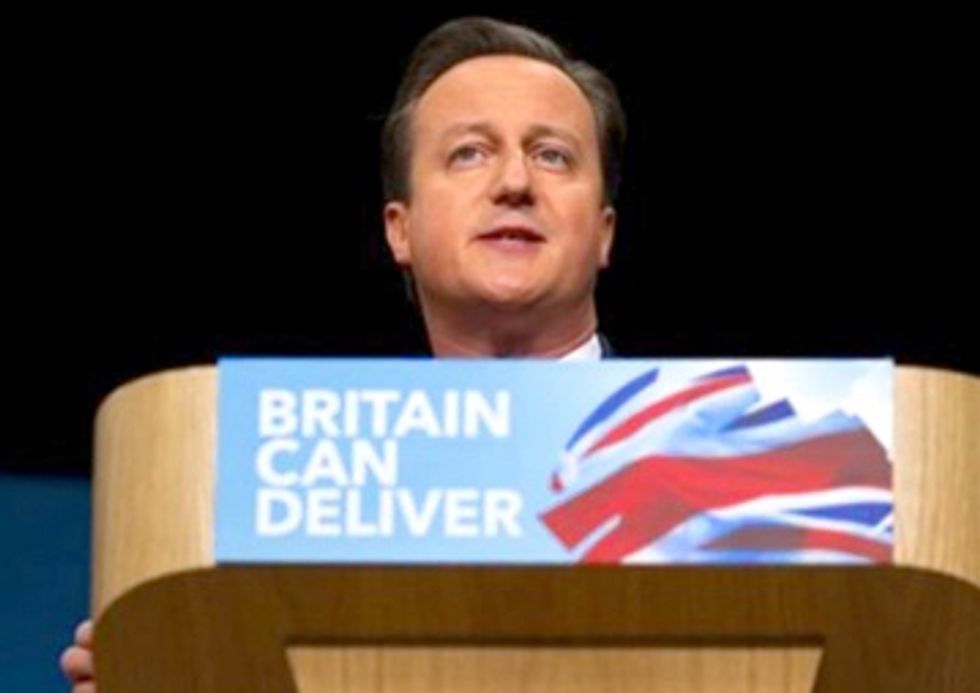 By Mat Hope
Shale gas has become a national talking point in recent weeks. The media debate has hit overdrive, with strong rhetoric occasionally displacing the facts. And now the UK Prime Minister (PM) has got in on the act—throwing his weight behind the creation of a UK shale gas industry.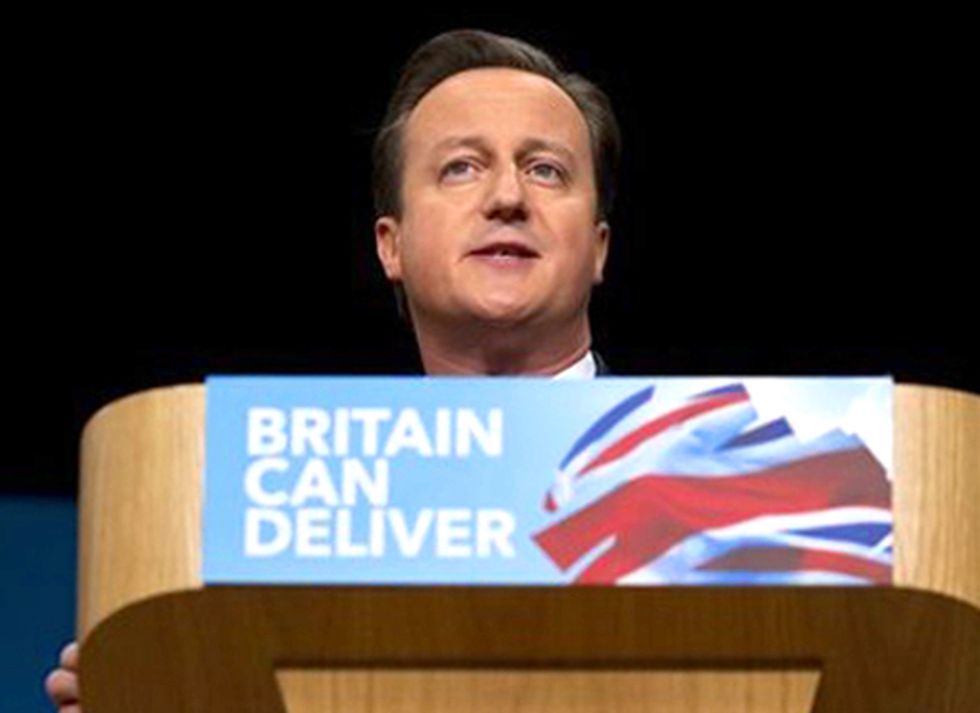 Writing in the Sunday Telegraph, David Cameron is optimistic that exploiting shale gas can bring energy prices down, create jobs and help communities. He says that for those reasons, the UK "cannot afford to miss out on fracking." Evidence suggests the prime minister's optimistic claims should come with some caveats, however.
Energy Prices
Cameron says adding shale gas to the UK's energy mix has "real potential to drive energy bills down." His claim contrasts with a number of reports that suggest shale gas production is unlikely to stop gas prices rising. He claims it's a simple calculation: more domestic energy production equals lower costs.
Research suggests shale gas may not affect bills until the 2020s, however. The London School of Economics's Grantham Institute and the Oxford Institute of Energy Studies, conclude this is because shale gas won't be competitive with gas imports for another decade. The government's own analysis suggests gas could cost about 10 pence per therm more in the 2020s than it does today.
One report appears to back up the PM's claim, but only if shale gas production progresses quickly in other parts of the world.
It claims gas prices could go down if the U.S.'s shale gas boom continues, China exploits its reserves in a big way and a European shale gas industry—including in the UK—takes off. That could allow the UK to import gas more cheaply, potentially reducing bills.
So if shale gas production is going to reduce household bills, it needs to develop across the globe—not just in the UK. Even then, imports are likely to have a greater effect on prices than increasing the UK's domestic supply.
Jobs
The prime minister claims developing a UK shale gas industry could create 74,000 jobs. But the number of jobs depends on how much shale gas there is, and how easy it is toextract.
The figure comes from an Institute of Directors report. But environmental campaign group, Greenpeace, has called the estimate "wildly optimistic" as it is based on figures from North Sea and US oil and gas production, which it describes as a "completely different" industry.
It's also questionable whether the UK currently has enough skilled workers to take the jobs. A survey by recruitment website, oilandgaspeople.com, found that 44 percent of respondents believe recruiters and companies will have to pay higher wages to hire qualified overseas staff to meet a sudden growth in demand.
So the number of jobs the industry can create will depend on how quickly it develops, and whether there are people with the skills to take them, which is hard to predict at this early stage.
Community Benefits
Cameron hopes the community benefit package offered by industry to residents willing to host wells will be enough to stymie public opposition to fracking. The Department of Energy and Climate Change (DECC) recently announced that communities will get £100,000 for every well they host, alongside one percent of the well's revenue if gas is extracted.
The industry needs to drill exploratory wells before it can properly estimate how significant the UK's shale gas industry might be. But as the Balcombe protests show, not everyone is happy to have a frack pad in their community.
And paying off communities may not be the best approach, according to research by Geoff Wood, from the University of Dundee's Centre for Energy, Petroleum, and Mineral Law and Policy. Wood argues that communities need to be involved throughout the planning process if the government wants to prevent them obstructing projects later.
Only time will tell if the current scheme will be enough to encourage communities to sign on the dotted line—recent evidence suggests it might not.
Regulation
A key cause for concern is the impact fracking might have on the local environment. Shale gas is extracted by firing water at chemicals at high pressure into shale rock, cracking it and releasing the gas. This has led to—sometimes overstated—claims that fracking can stimulate earthquakes and pollute local water sources.
The prime minister says the risks are minimal as "the regulatory system in this country is the most stringent in the world". Nonetheless, the UK's shale gas regulation is still being formulated, and the Environment Agency is yet to finalize the rules for the commercial exploitation.
There are risks involved in any form of energy production. Once the fracking rules are in place, expect a heated debate over whether or not they are sufficient to protect against the worst impacts.
Optimism
Shale gas is likely to play a role in the UK's future energy mix, but the government and media are getting ahead of industry development. At the moment, Cameron's claims make fracking seem a little too free and easy—time will tell if the Prime Minister's optimism is justified.
This article originally appeared on Carbon Brief.
Visit EcoWatch's FRACKING page for more related news on this topic.
——–

Winegrowers check vines during the burning of anti-frost candles in the Luneau-Papin wine vineyard in Le Landreau, near Nantes, western France, on April 12, 2021. SEBASTIEN SALOM-GOMIS / AFP via Getty Images
French winemakers are facing devastating grape loss from the worst frost in decades, preceded by unusually warm temperatures, highlighting the dangers to the sector posed by climate change.
"An important share of the harvest has been lost. It's too early to give a percentage estimate, but in any case it's a tragedy for the winegrowers who have been hit," said Christophe Chateau, director of communications at the Bordeaux Wine Council, told CNN.
Climate change, caused by the extraction and combustion of fossil fuels, has pushed winegrowing seasons earlier, putting crops at higher risk of cold — and wildfires supercharged by climate change also threaten American vignerons and farmworkers as well.
"I think it's good for people to understand that this is nature, climate change is real, and to be conscious of the effort that goes into making wine and the heartbreak that is the loss of a crop," Jeremy Seysses of Domaine Dujac in Burgundy's Côte de Nuits told Wine Enthusiast.
As reported by Wine Enthusiast:
Last week, images of candlelit French vineyards flooded social media. Across the country, winemakers installed bougies, or large wax-filled metal pots, among the vines to prevent cold air from settling in during an especially late frost.

With temperatures in early April as low as 22°F, and following an unseasonably warm March, this year's frost damage may be the worst in history for French winegrowers. Every corner of France reports considerable losses, from Champagne to Provence, and Côtes de Gascogne to Alsace. As a result, there will likely be very little French wine from the 2021 vintage reaching U.S. shores.
For a deeper dive:

CNN, Wine Enthusiast, France24, Eater
For more climate change and clean energy news, you can follow Climate Nexus on Twitter and Facebook, sign up for daily Hot News, and visit their news site, Nexus Media News.
From Your Site Articles
Related Articles Around the Web
EcoWatch Daily Newsletter
A recent study focused on regions in Ethiopia, Africa's largest coffee-producing nation. Edwin Remsberg / Getty Images
Climate change could make it harder to find a good cup of coffee, new research finds. A changing climate might shrink suitable areas for specialty coffee production without adaptation, making coffee taste blander and impacting the livelihoods of small farms in the Global South.
In "Weather," Jenny Offill tells the story of a librarian named Lizzie who prepares for a climate apocalypse. Andrew Merry / Getty Images
By Suzanne Cords
One day Lizzie, the first-person narrator of the novel, receives an old book as a gift, with a dedication wishing the reader to be among the survivors. Like the preppers who build bunkers and stockpile supplies in remote areas to be ready for the end of the world, Lizzie is convinced that the end of the world is definitely near in times of a threatening climate disaster.
Lizzie, who lives in New York with her husband and son, is a university campus librarian. She worries about almost everything: her brother, an ex-junkie, or her dental insurance and the future in the face of the apocalypse. She is obsessed with reading reference books and articles about climate change.
She also devours words of wisdom, including about Buddhist spirituality: "A visitor once asked the old monks on Mount Athos what they did all day, and was told: We have died and we are in love with everything." But nothing can lift her spirits.
'Lizzie Is Just Like Us'
Lizzie observes rich New Yorkers plan their move to regions that are less threatened by climate change, something she simply cannot afford. Sometimes she watches disaster movies, which lead her to worry even more.
Above all, she is a gifted observer of her fellow human beings. "Young person worry: What if nothing I do matters? Old person worry: What if everything I do, does?"
Lizzie, the U.S. author told DW, is a bit like the rest of us — well aware of the climate crisis, but because she cares and worries about so many other things, that awareness falls by the wayside. That's how she felt herself, Jenny Offill said, but the more she looked into the issue, the more she saw a need for action on her part, too.

"I also was trying to see if there was a way to make it funny, because, you know, so much of the world of prepping and imagining disaster is actually sort of strangely funny."
The novel was shortlisted for the 2020 UK's Women's Prize for Fiction and has now been released in German translation.
Climate Activist With a Vision
But then, there is also this serious, scientifically based concern about what climate change means. In the past, says Offill, artists were the ones who would predict disasters; today it's the experts, as well as the students she teaches. In the end, their fears and their justified anger motivated her to take a closer look at the issue. Today, she is a climate activist herself, and is involved in initiatives along with many other artists.
Lizzie, the heroine of Weather, hasn't gotten that far. But she voices her fears, and that's a start. "Of course, the world continues to end," says Sylvia, a mentor of Lizzie's, at one point — and commences to water her garden. There is hope after all.
Reposted with permission from Deutsche Welle.
A Shell oil drilling rig off the coast of Alaska in the Chukchi Sea on May 21, 2015. Orjan F. Ellingvag / Corbis via Getty Images
By Jake Johnson
A federal appeals court on Tuesday dealt the final blow to former President Donald Trump's attempt to open nearly 130 million acres of territory in the Arctic and Atlantic Oceans to oil and gas drilling.
Electric vehicles are the cars of the future. sl-f / Getty Images
By 2035, every new car and truck sold in the U.S. could be an EV, a new report says.
Accelerations in technology and especially battery affordability, paired with new policy, mean the dramatic transition would save American drivers $2.7 trillion by 2050, an average savings of $1,000 per household per year.
The ramp up in EV production would also create 2 million new jobs by 2035. Battery prices have fallen 74% since 2014, and their unexpectedly rapid fall is a key driver of the cost savings.
EVs are far simpler mechanically, and more efficient, than internal combustion engine (ICE) vehicles, which translates to reduced climate pollution and lower costs for consumers.
Strengthened vehicle efficiency standards and investment in fast charging infrastructure are needed to accelerate the transition, which would prevent 150,000 premature deaths and save $1.3 trillion in health environmental costs by 2050.
For a deeper dive:

The Guardian, Fast Company, E&E, Morning Consult, Canary Media

For more climate change and clean energy news, you can follow Climate Nexus on Twitter and Facebook, sign up for daily Hot News, and visit their news site, Nexus Media News.