California's First Zero Net Energy Community Is a Model for Future Living
Apr. 27, 2015 02:27PM EST
Business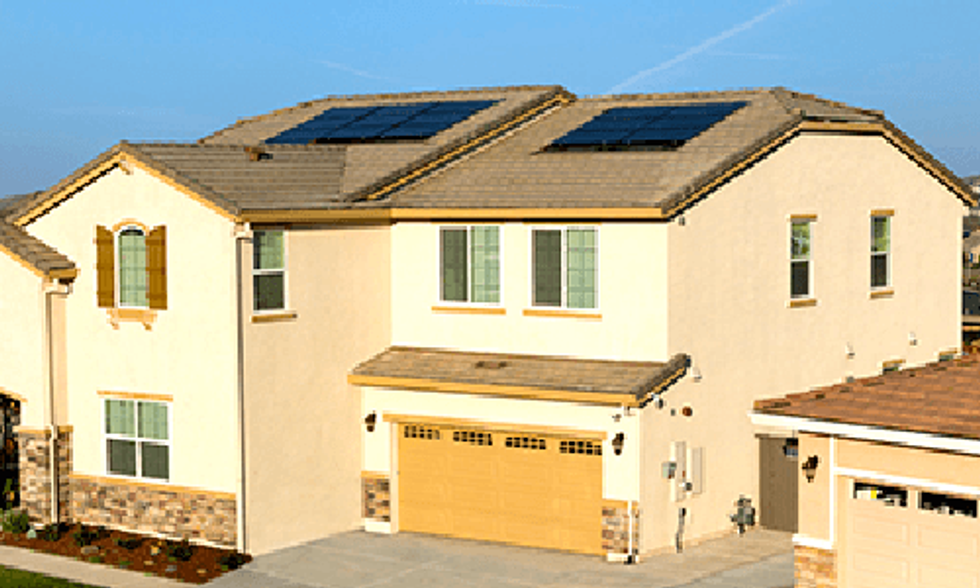 In a new effort to slash energy consumption and carbon emissions, southern California's North Fontana area will be home to the state's first Zero Net Energy (ZNE) community consisting of at least 20 new highly efficient homes.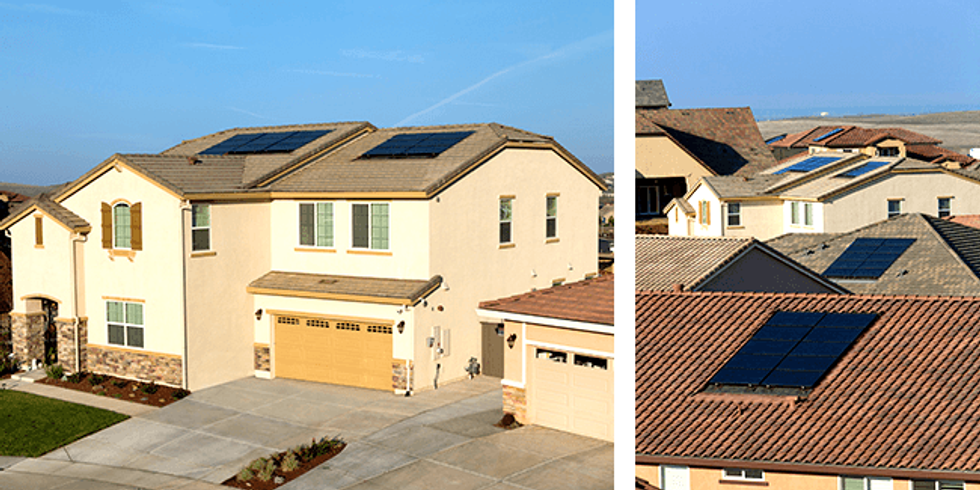 The community, called Sierra Crest, is currently in development and is a project led by the nonprofit Electric Power Research Institute (EPRI), as well as homebuilders Meritage Homes, BIRAenergy, Itron, Southern California Edison and the California Public Utilities Commission (CPUC).
About 41 percent of the country's total energy consumption comes from residential and commercial buildings, which is why net-zero buildings are brilliant—they produce at least as much energy as it uses (if not much more).
California's newest ZNE homes, designed by 2015 ENERGY STAR Partner of the Year Meritage Homes, will feature solar panels, HVAC systems, water heating equipment, heat pumps and integrated fresh air ventilation. The dwellings will also have spray foam insulation, highly insulated windows, energy-efficient lighting, smart chargers and smart appliances. These homes will be connected to the grid to help absorb surplus solar energy generated by the panels during the day and also provide power if the homes run out of juice.
It's estimated that all these bells and whistles will curb energy use by as much as 60 percent compared to a house built to the latest California Energy Code.
California set a "Big Bold Goal" in 2008 that called for all new houses in the state to be ZNE by 2020. Additionally, by 2030, the state wants all new commercial construction to be ZNE and 50 percent of existing commercial buildings to be retrofit to ZNE.
Over the next several years, the project team will study how these pilot houses and their advanced technologies can be integrated into the central utility's electric system, and investigate these homes' scalability and economic feasibility across the state.
"There are several ZNE homes throughout California, but none clustered at one community," CR Herro, vice president of environmental affairs at Meritage Homes told Renewable Energy World. "This community not only allows the value of operation cost reduction to the homeowners, but provides much needed data to the utilities about [kilowatt] production and demand at each home, and cumulatively at the transformer level to provide needed data to design service for community level Zero Energy as California building code progresses toward this standard."
The houses, which range from 1,936 square feet to 2,915 square feet, have a starting price around the high $300,000, Renewable Energy World reported. It's said that six of these homes will be ready for purchase by this summer.
"This project represents an ideal site and an ideal team to evaluate the effectiveness of energy efficient housing, equipment and appliances," said Ram Narayanamurthy, EPRI project manager. "The data that are collected will likely guide future developments of zero net energy housing in California and elsewhere and how they integrate into the electric system."
YOU MIGHT ALSO LIKE
Incredible Photos: Is This Tiny Cabin Micro-Community the Future of Sustainable Living?
Eco-Classroom of the Future Is Here Today
France Mandates New Roofs Must Be Covered in Solar Panels or Plants
EcoWatch Daily Newsletter
Related Articles from EcoWatch
Recent Stories from EcoWatch