This website uses cookies to ensure you get the best experience while browsing it. By clicking 'Got It' you're accepting these terms.
California Widow Sues Monsanto Alleging Roundup Caused Her Husband's Cancer
Mar. 09, 2016 01:16PM EST
GMO
A wrongful death lawsuit has been filed against Monsanto Co. by the widow of a prominent Cambria, California farmer alleging that Monsanto had known for years that exposure to glyphosate—the main ingredient in the agribusiness giant's flagship weedkiller Roundup—could cause cancer and other serious illnesses or injuries.
The lawsuit, which seeks wrongful death and punitive damages, was filed today in Los Angeles federal court by attorneys Michael Baum, Cynthia Garber and Brent Wisner of Baum, Hedlund, Aristei & Goldman, and Robert F. Kennedy, Jr. of Kennedy & Madonna on behalf of Teri McCall.
Teri McCall claims Roundup caused her husband of 40-years, Anthony Jackson "Jack" McCall, to develop terminal cancer after he used the herbicide on his 20-acre fruit and vegetable farm for nearly 30 years.
According to a press release from the law firms, Jack McCall was admitted to a hospital in September 2015 to treat swollen lymph nodes in his neck. He found out that same day that the swelling was caused by anaplastic large cell lymphoma (ALCL), a rare and aggressive version of non-Hodgkin lymphoma.
Glyphosate, which is the most widely applied pesticide worldwide, was declared as "probably carcinogenic to humans" last March by the World Health Organization's International Agency for Research on Cancer (IARC). The organization also observed that non-Hodgkin lymphoma and other haematopoietic cancers are the cancers most associated with glyphosate exposure.
Following the IARC's decision, California's Office of Environmental Health Hazard Assessment (OEHHA) issued plans in September to add glyphosate to the state's list of chemicals known to cause cancer, making it the first state in the country to do so.
After his cancer diagnosis, Jack McCall stopped using Roundup on his farm after learning of the product's link to cancer. Three months after his diagnosis, Jack suffered a severe stroke on Christmas Eve 2015 due to complications with his cancer treatment. He died Dec. 26, 2015 at the age of 69.
Monsanto, however, has long maintained the safety of their widely popular product, which generated $4.8 billion in 2015 revenue. The biotech firm has also vehemently denied glyphosate's link to cancer, demanding a retraction of the IARC's report and also filing suit to prevent California from listing the chemical as a known carcinogen.
Still, the embattled company is facing a slew of criticism from environmentalists as well as mounting class-action lawsuits over the controversial chemical.
"Glyphosate is the product of both modern chemistry and a profoundly corrupt corporate culture," Kennedy told EcoWatch. "It is sad for our country and our people that such a powerful economic leader can only be trusted to put private greed before public health."
McCall's complaint alleges that Monsanto failed to adequately warn farmers that Roundup causes cancer; that the company designed a dangerous and defective product; that the company committed gross negligence in the creation and promotion of Roundup; and that it defrauded millions of farmers, including Jack McCall, about the safety of the herbicide.
The lawsuit also alleges that, rather than inform the public about the dangers, Monsanto engaged in a prolonged campaign of misinformation to convince government agencies, farmers and the general population that Roundup weed killer was safe, even when a number of studies had shown otherwise.
"Law abiding citizens need to start treating Monsanto for what it is; an outlaw Corporation," Kennedy added.
In addition to being a farmer, Jack McCall worked as a postman for nearly two decades and was awarded a Bronze Star and Distinguished Flying Cross for his service in the Vietnam War. He is survived by his wife, three adult children and two grandchildren.
"Mounting evidence suggests that Monsanto knew about the hazards posed by glyphosate exposure, but failed to disclose this information to the public," Kennedy said in a statement. "Any time a corporation markets a harmful product to consumers as safe for use, it must be held accountable for the damage caused by that product."
The press release noted that three years before Jack McCall's cancer diagnosis, the family's dog, Duke, developed lymphoma and died from the disease. According to the release, "Duke spent his life roaming the farm and sticking his nose into everything he could, including areas where Jack McCall was spraying with Roundup."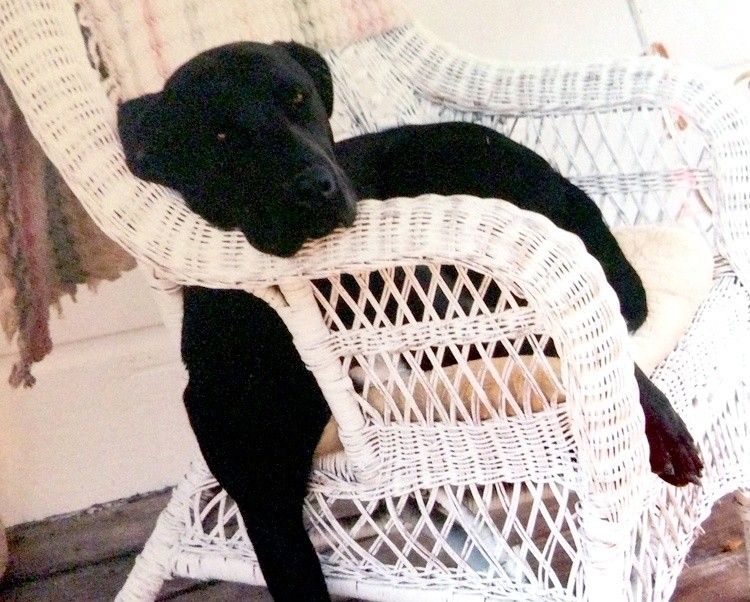 In recent news, France, The Netherlands, Sweden and Italy have raised concerns over the herbicide's health risks and have successfully postponed a vote to relicense the controversial chemical in the European Union.
EcoWatch Daily Newsletter
Simple swaps that cut down on kitchen trash.
Sponsored
By Kayla Robbins
Along with the bathroom, the kitchen is one of the most daunting areas to try and make zero waste.
Protestors and police stand on ether side of railway tracks. dpa / picture-alliance
Police have cleared 250 climate activists who stayed overnight at the Garzweiler brown coal mine in western Germany, officials said Sunday.
Cecilie_Arcurs / E+ / Getty Images
By Megan Jones and Jennifer Solomon
The #MeToo movement has caused profound shake-ups at organizations across the U.S. in the last two years. So far, however, it has left many unresolved questions about how workplaces can be more inclusive and equitable for women and other diverse groups.

Cigarette butts are the most-littered item found at beach clean ups. John R. Platt
By Tara Lohan
By now it's no secret that plastic waste in our oceans is a global epidemic. When some of it washes ashore — plastic bottles, plastic bags, food wrappers — we get a stark reminder. And lately one part of this problem has been most glaring to volunteers who comb beaches picking up trash: cigarette butts.

Andrea Rodgers, second from the right, takes notes during a hearing in the Juliana v. U.S. case before the 9th Circuit Court of Appeals in Portland, Oregon on June 4. Colleague Elizabeth Brown sits to her left, while colleague Julia Olson sits on her right, with co-council Philip Gregory on Julia's right. Robin Loznak / Our Children's Trust
By Fran Korten
On June 4, Andrea Rodgers was in the front row of attorneys sitting before a three-judge panel of the 9th Circuit Court. The court session, held in Portland, Oregon, was to determine whether the climate change lawsuit (Juliana v. United States) brought by 21 young plaintiffs should be dismissed, as requested by the U.S. government, or go on to trial.
Seventy Extinction Rebellion protesters were arrested outside The New York Times building Saturday.
SCOOTERCASTER / YouTube screenshot
Explosions and a blaze at the Philadelphia Energy Solutions Refining Complex on June 21.
VOA News / YouTube screenshot
A fire broke out at a Philadelphia oil refinery Friday morning, starting with an explosion so massive it was felt as far away as South Jersey and Delaware County, Pennsylvania, CNN reported.