California Senate Passes Nation's Strictest Ban on Microbeads
Sep. 08, 2015 10:57AM EST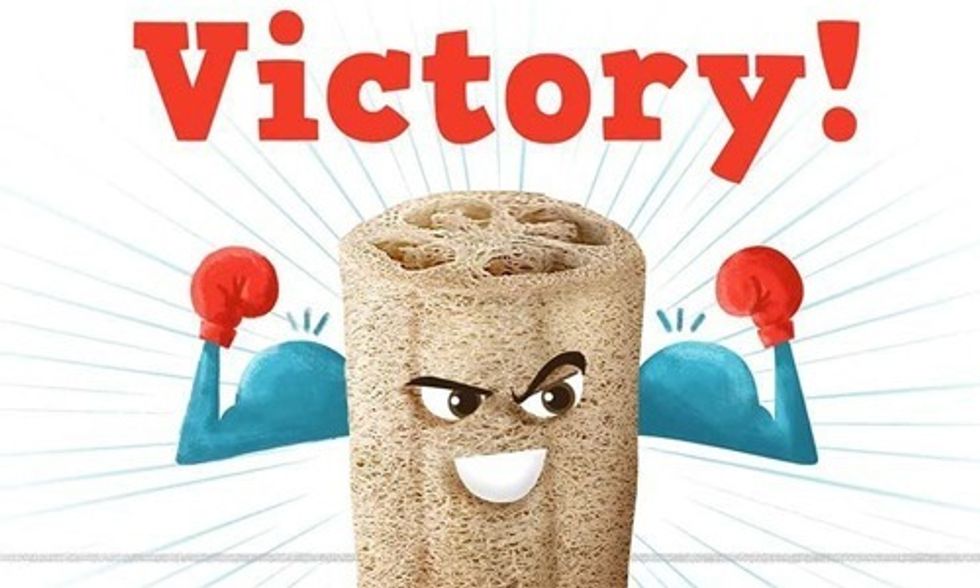 The California State Senate passed AB 888 on Friday, banning personal care products containing plastic microbeads. The bill's amendments need to be approved by the State Assembly and, if passed, it will head to Gov. Brown's desk. If the bill is approved and signed by the governor, as expected, it would become the nation's most stringent microbeads ban yet—preventing 38 tons of plastic pollution from entering California's waterways every year, according to 5 Gyres Institute.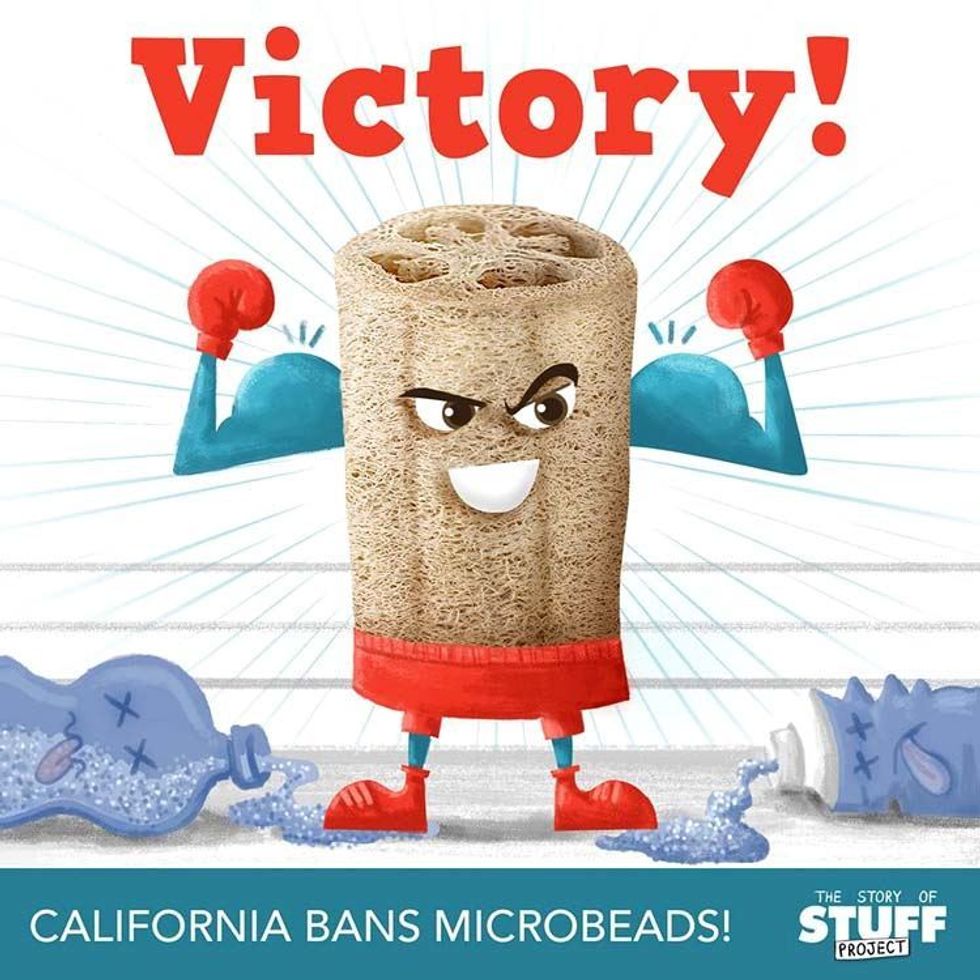 The bill "prohibits, on and after January 1, 2020, selling or giving away personal care products—like soaps, toothpastes and body washes—containing plastic microbeads, in California," says Surfrider Foundation, which advocated for the bill's passage.
The legislation has the support of 5 Gyres Institute, Californians Against Waste, Story of Stuff Project, Clean Water Action, California Association of Sanitation Agencies and more than 75 environmental and health advocacy organizations, clean water agencies and green businesses throughout California.
"Toxic microbeads are accumulating in our rivers, lakes and oceans at alarmingly high levels. We can and must act now," Richard Bloom, assembly member and author of the bill, told Mother Jones. "Continuing to use these harmful and unnecessary plastics when natural alternatives are widely available is simply irresponsible and will only result in significant cleanups costs to taxpayers who will have to foot the bill to restore our already limited water resources and ocean health."
"Companies like Johnson & Johnson and Proctor & Gamble fought tooth and nail to keep Californians from passing a strong bill," says Michael O'Heaney, executive director of Story of Stuff Project. "They knew that because of California's size and history of pioneering environmental protections, that this bill would become the global standard, affecting markets around the world."
The Golden State comprises roughly one-eighth of the U.S. market for personal care products, so the legislation would likely have a significant impact on the makeup of products across the country. Other states have already passed legislation to eliminate microbeads, including Illinois, Colorado, Maine and New Jersey, but they all provide exemptions for "biodegradable" plastics, whereas California's bill does not. Researchers have found that these microplastics are too small to be "sifted out" at water treatment plants and end up becoming a "persistent pollutant." And "as sea temperatures are low, the plastics do not biodegrade."
"Our research estimates that there are over 5 trillion pieces of plastic in the world's oceans. AB 888 will eliminate a significant source of plastic pollution at the source, before it ever has a chance to reach the oceans," said Anna Cummins, executive director of 5 Gyres Institute. "We are proud to cosponsor legislation that would give California the strongest protection in the country against the dangers of plastic microbeads."
"A single product can contain over 350,000 microbeads," says 5 Gyres. "Research indicates that over 471 million plastic microbeads are washing each day into the San Francisco Bay alone. They then attract chemicals such as PCBs and flame retardants to their surfaces, which can pose a threat to human health when fish and other organisms mistake them for food and the toxins make their way up the food chain."
YOU MIGHT ALSO LIKE
Science-Based Solutions Reject Boyan Slat's Approach to Rid the Ocean of Plastic
Ocean Plastic Will Be Found in 99 Percent of Seabirds by 2050
6.5 Million Americans Drink Water Contaminated With the Chemical Used to Make Non-Stick Pans
EcoWatch Daily Newsletter
Recent Stories from EcoWatch