California Moves Toward Historic Statewide Ban on Single-Use Plastic Bags
Aug. 15, 2014 10:27AM EST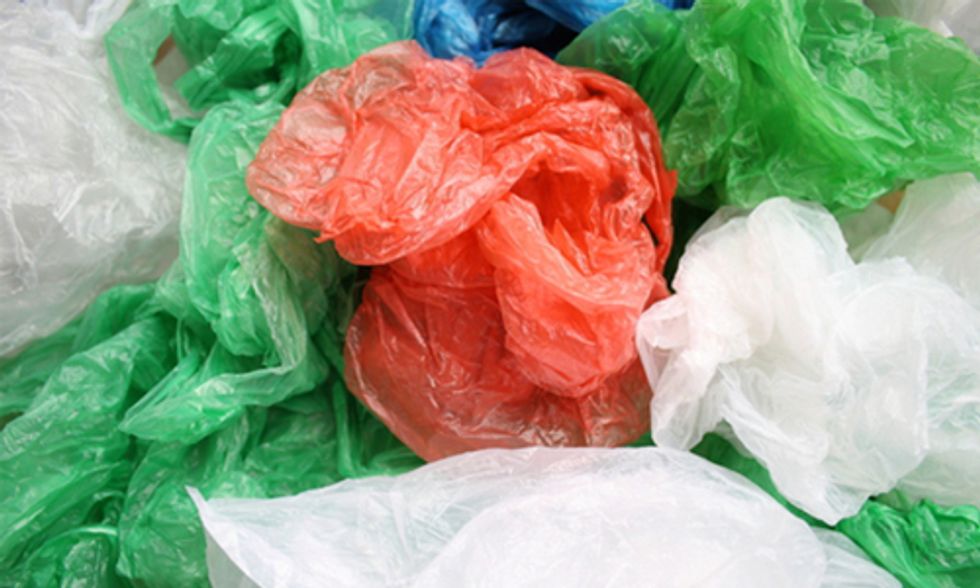 You've heard about the plastic detritus polluting our oceans. You've likely seen plastic bags from grocery stores hanging from trees and telephone poles. Some localities have already banned those single-use plastic bags, including 115 in California. In that state, plastic bags are one of the five most common items littering its beaches, according to Ocean Conservancy's beach cleanup data.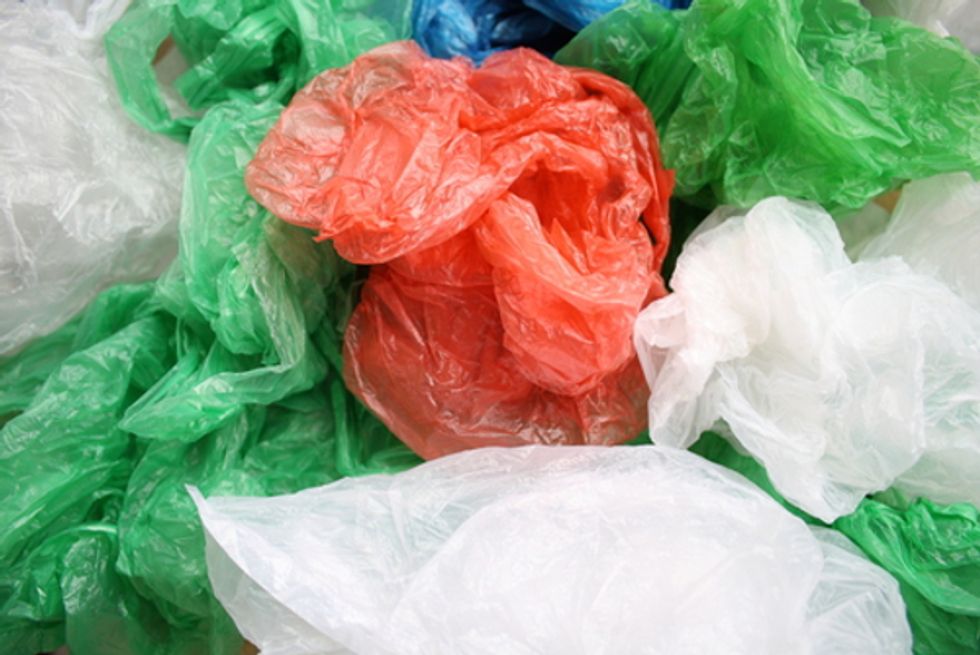 Photo credit: Shutterstock
Now the entire state is moving toward a ban on the bags.
SB 270 proposes a big step toward reducing the use of the bags by prohibiting their use in supermarkets and drugstores by July 1, 2015 and in smaller groceries and convenience stores by July 1, 2016. Paper, reusable and compostable plastic bags would carry a minimum ten cent charge if the bill passes. The bill also includes provisions that encourage manufacturers of one-use bags to transition to reusable bags. If it passes, it would make California the first state to enact a statewide ban on the single-use bags, although Hawaii has bans in all four of its counties.
The bill, which was introduced in February, passed the California Assembly's Natural Resources Committee in May and cleared its Appropriations Committee yesterday, the last step before moving  to the floor for a full vote of the Assembly. That vote could come as early as next week. The bill would then go back to the state Senate for a concurrence vote.
"Appropriations was probably the easiest place for the opposition to block the bill," said Nathan Weaver of citizen environmental advocacy group Environment California. "The fact that they didn't succeed is very exciting, in my opinion."
"This important step forward shows that we can achieve lasting victories for ocean and environmental health," he said. "Nothing we use for a few minutes should pollute our ocean for hundreds of years."
Currently over a third of California residents live in a community that prohibits plastic bags, thanks to bans in large communities like Los Angeles, Oakland and San Jose.
YOU MIGHT ALSO LIKE
Plastic Bag Bans Spread Across U.S.
The Global Downfall of the Plastic Bag
EcoWatch Daily Newsletter
Related Articles from EcoWatch