California Marine Plastic Pollution Policy Tangled Up in Committee
May. 28, 2013 05:18PM EST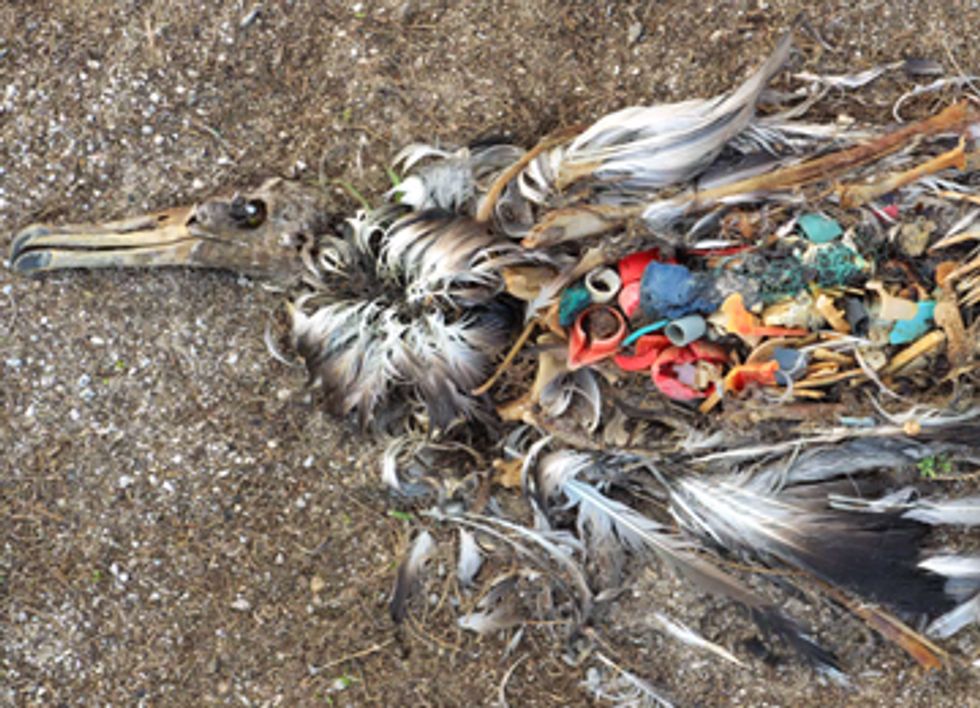 By Leila Monroe
Last Friday, members of the California Assembly Appropriations Committee stopped Assembly Bill 521—a groundbreaking proposal to create a statewide marine plastic pollution producer responsibility program—from moving forward in the legislature. This is a missed opportunity to better protect our oceans, marine life, economy and communities from costly and harmful marine plastic pollution, but we are undeterred in our support for the solutions presented in this bill. We will continue to work to advance this program, and we are grateful for the strong leadership of authors Assembly Member Mark Stone (D-Monterey Bay) and Sen. Ben Hueso (D-San Diego).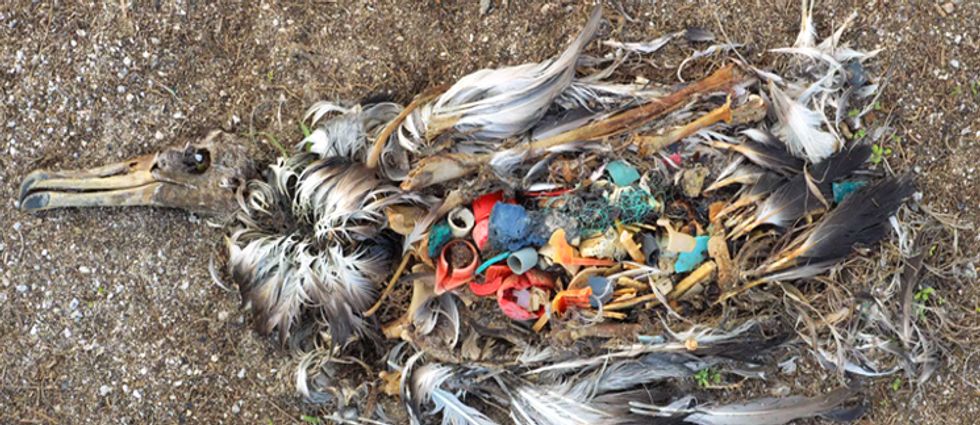 According to an Associated Press story carried by the Washington Post and other outlets, Assembly Member Stone described the value of the marine plastic pollution producer responsibility program:
Cities and counties spend hundreds of millions of dollars per year cleaning up plastic trash that is on its way into the ocean. Isn't an increased cost tied to making a new product that is causing a problem better than a taxpayer paying for it after it becomes a problem?
This program would have encouraged industry to reduce the amount of plastic it produces (especially single-use packaging) and share the costs of cleaning up what remains. By doing so, it would protect California's ocean, beaches and communities from plastic pollution and reduce costly waste management, litter cleanup and recycling. In its 2008 report, CalRecycle estimated that Californians dump 3.8 million tons of plastic into state landfills every year—plastic that could be recycled or avoided all together.
California's ocean and coastal tourism and leisure industries generated $92 million in GDP for the state in 2010 and supported 1.9 million jobs. By reducing plastic pollution, birds, turtles, whales and other sea creatures are also better protected from the waste that often kills or harms marine life when they swallow or become tangled in plastics found in our oceans that may kill them. This economic activity is dependent on a healthy and thriving ocean and marine life in order to succeed. 
The Appropriations Committee is a fiscal committee with the responsibility of making choices that are beneficial to the health of our state's economy. The economic value of the bill was clear: A.B. 521 presents the opportunity to save coastal communities from the $420 million spent annually to clean up plastic pollution from streets, parks, rivers and beaches, according to recent U.S. Environmental Protection Agency estimates. This savings doesn't take into account additional value that will be generated by having producers of plastic products assist with improving and expanding recycling as well.
We are very sorry that the Appropriations Committee did not make the right choice for our oceans, our economy and our communities by moving the marine plastic pollution producer responsibility program forward this year.
But in the long run, the marine plastic pollution producer responsibility program is too important to fail. We'll continue strengthening the program and build our coalition of supporters so we can move it forward in the legislature next year.
Visit EcoWatch's WATER page for more related news on this topic.
——–
SIGN THIS PETITION TODAY:
EcoWatch Daily Newsletter
Recent Stories from EcoWatch