California Businesses Save Water in Style With #DroughtNotDrab
As the drought continues, Californians are stepping up to conserve water, and collectively exceeded Gov. Brown's 25 percent reduction mandate in June 2015. Nonetheless, water-intensive lawns and other hallmarks of an English garden-style landscape still remain a huge draw on our state's dwindling water supply.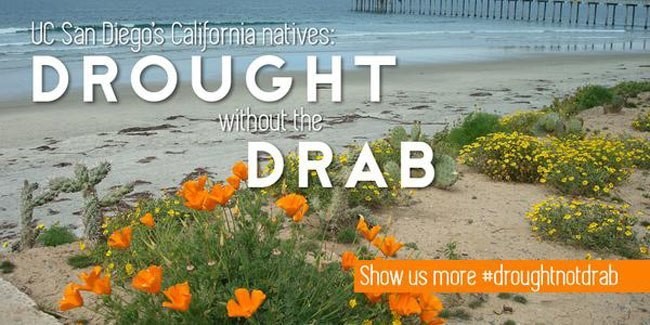 Outdoor watering accounts for about half of residential water use in urban areas, and up to 80 percent in hot, dry inland areas. Reducing outdoor water use is a key focus of state conservation enforcement efforts, particularly in areas of the state that failed to meet the emergency water conservation mandate. Research from the Pacific Institute suggests that Californians could reduce outdoor water use by 70 percent by landscaping with low water-use plants, saving water and money.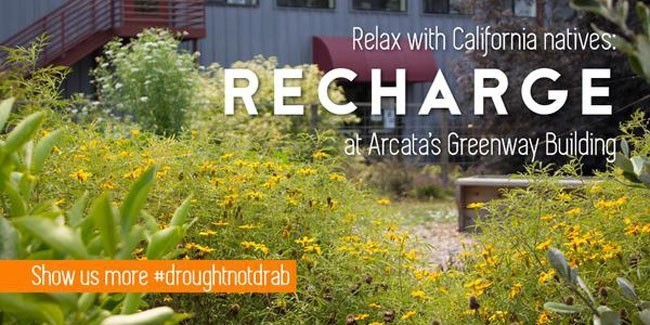 California Coastkeeper Alliance and California Waterkeepers are joining forces with Blue Business Council Members and 1% For The Planet to counter the notion that conserving water means brown lawns, bare gravel and spiky cacti. The groups' Drought without the Drab campaign celebrates California's beautiful native plants, and other plants that naturally thrive in our arid climate by highlighting water wise landscapes that are green and vibrant, from upscale hotels to corporate headquarters. Businesses throughout California have embraced native plants and other water wise landscaping and are sharing #DroughtNotDrab images celebrating the beauty of their low-water gardens.
The groups are promoting the campaign with the help of a new drought mascot, the water-wise California bear. A custom art print by San Francisco-artists 3 Fish Studios features the iconic image of the bear embracing California, surrounded by succulents, flowering fuschia, the California poppy and other native plants that thrive in California.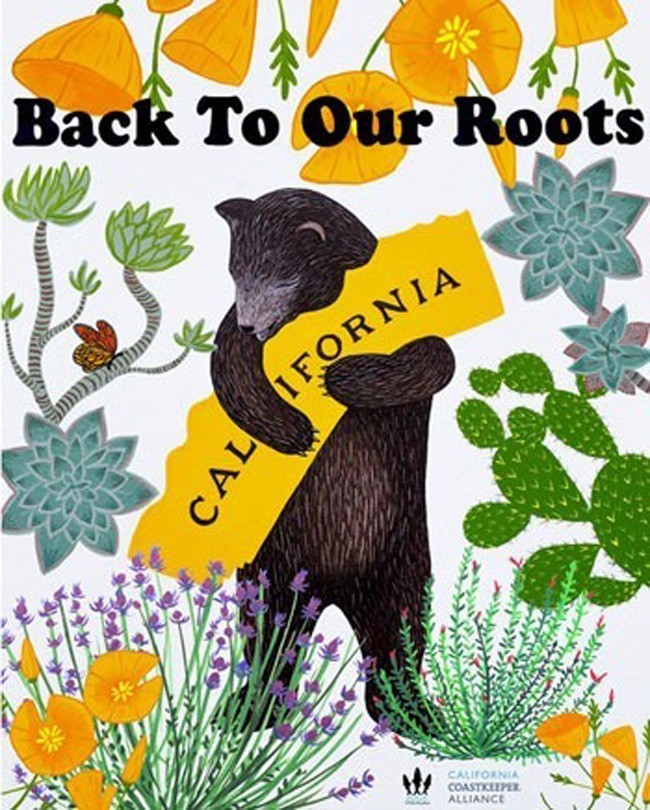 California Waterkeeper organizations are working with businesses to create landscapes that are both beautiful and beneficial for the local environment. Russian Riverkeeper worked with h2 Hotel to select plants that thrive naturally and promote a healthy river habitat. Riverkeeper's Stewardship Park in Guerneville demonstrates ecological features of healthy river habitat. In Southern California, the 2.5 acre Orange County Coastkeeper demonstration garden offers a SmartScape program to help businesses and residents transition to drought-tolerant landscaping and lower water use by identifying financial incentives, design, installation and long-term maintenance options.
Check out these inspiring images of #DroughtNotDrab: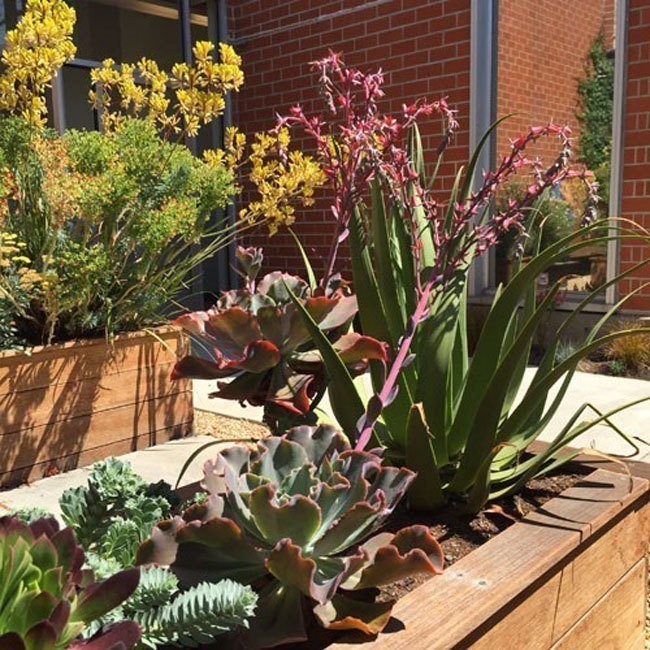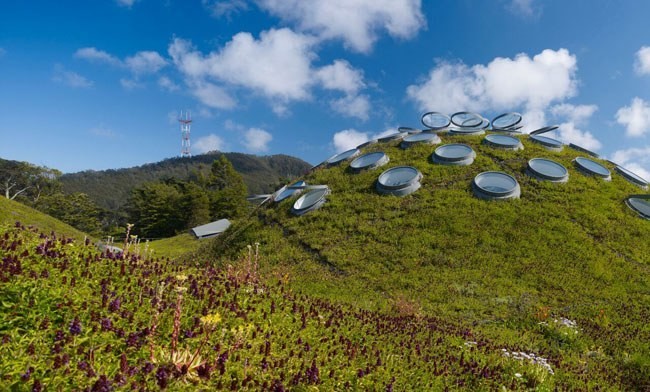 Living Roof
at the California Academy of Sciences in San Francisco captures 100% of excess storm water, preventing runoff from carrying pollutants into the ecosystem. The roof's seven hills mirror those of San Francisco and are lined with 50,000 porous, biodegradable vegetation trays made from tree sap and coconut husks. An estimated 1.7 million plants fill the trays and native plants such as beach strawberry and California fuchsia provide much-needed habitat and food for birds, bees, and butterflies—adding up to the densest concentration of native wildflowers in San Francisco. Photo credit: Tim Griffith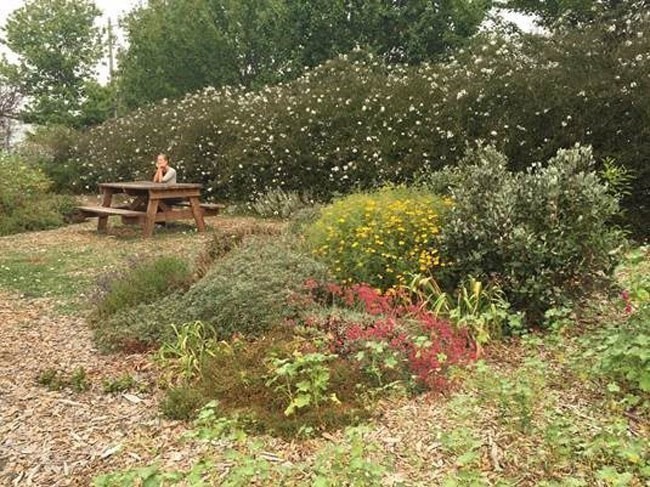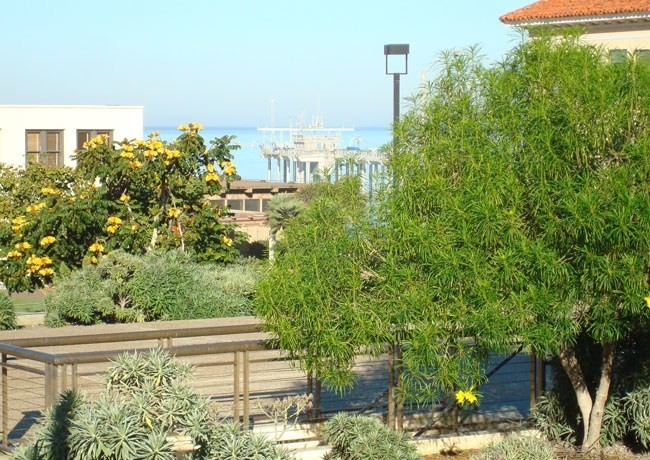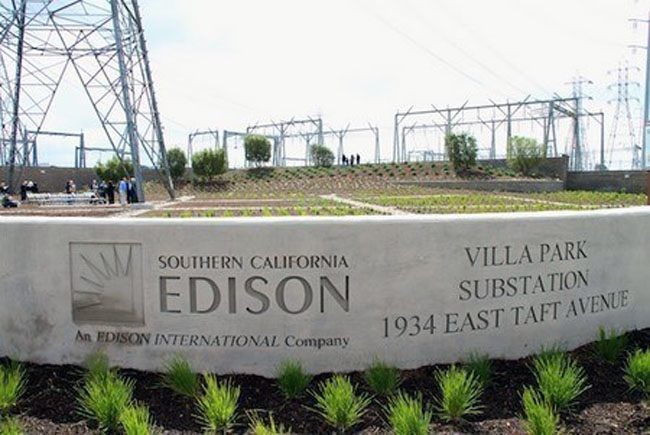 YOU MIGHT ALSO LIKE
Colorado Governor Drinks Water From Animas River After Historic Mine Waste Spill
Startling Footage of California Reservoirs Shows Devastating Impact of Epic Drought
Watch The Yes Men's Comical Solution to California's Epic Drought
Glyphosate, the main ingredient in Monsanto's widely used herbicide Roundup, will be added July 7 to California's list of chemicals known to the state to cause cancer, according to a Reuters report Tuesday. This news comes after the company's unsuccessful attempt to block the listing in trial court and requests for stay were denied by a state appellate court and California's Supreme Court.
California's Office of Environmental Health Hazard Assessment (OEHHA) announced the designation on Monday under the Safe Drinking Water and Toxic Enforcement Act of 1986, or Proposition 65.
Keep reading...
Show less
www.facebook.com
Keep reading...
Show less
Researchers from the Marine Animal Response Society examine one of the dead right whales. Marine Animal Response Society
Canadian government officials and marine biologists are investigating the mysterious deaths of six North American right whales. The endangered animals all turned up dead between June 6 and June 23 in the Gulf of St. Lawrence, off Canada's southeastern coast.
North Atlantic right whales are the rarest of all large whale species and among the rarest of all marine mammal species, with only about 450 right whales in the North Atlantic.
Keep reading...
Show less
Scott Pruitt testifies during his Senate confirmation hearing for EPA administrator, January 2017.
The U.S. Environmental Protection Agency's (EPA) chief of staff pressured the leader of its Board of Scientific Counselors to change her congressional testimony to downplay the impact of the agency's mass dismissal of scientists from the board, the New York Times reports.
Keep reading...
Show less
By Jason Mark
Sequoiadendron giganteum. That's the scientific name for the giant sequoia: the mammoth trees found in California's Sierra Nevada that are the largest organisms on Earth, and among the longest-lived. Biologists estimate that about half of all sequoias live in Giant Sequoia National Monument, a 328,000-acre preserve in the Southern Sierra Nevada established by President Clinton in 2000.
Now that national monument is in jeopardy.
Keep reading...
Show less
By Andy Rowell
Donald Trump this week is launching an "energy week," pushing the argument that the U.S. will become a net exporter of oil and gas.
The president and his cronies are talking about a new era of "U.S. energy dominance," which could stretch for decades to come. However, no one believes the president anymore.
Keep reading...
Show less
UN
By Colleen Curry
The United Nations has designated 23 new sites around the world to its World Network of Biosphere reserves—stunning natural landscapes that balance environmental and human concerns and strive for sustainability.
The forests, beaches and waterways were added to the list this year at the International Coordinating Council of the Man and the Biosphere Programme meeting in Paris earlier this month.
Keep reading...
Show less
Jun. 26, 2017 01:48PM EST
www.elysee.fr
By Andy Rowell
There is a growing feeling within European capitals that a quiet, but deeply positive, revolution is happening under Emmanuel Macron in France.
Macron's opinion poll rating is high, especially boosted in how the young French president has reacted to Donald Trump on the international stage.
Keep reading...
Show less
Jun. 26, 2017 12:32PM EST
www.facebook.com
Keep reading...
Show less