California Bans Genetically Engineered Salmon
Oct. 16, 2014 10:20AM EST
Food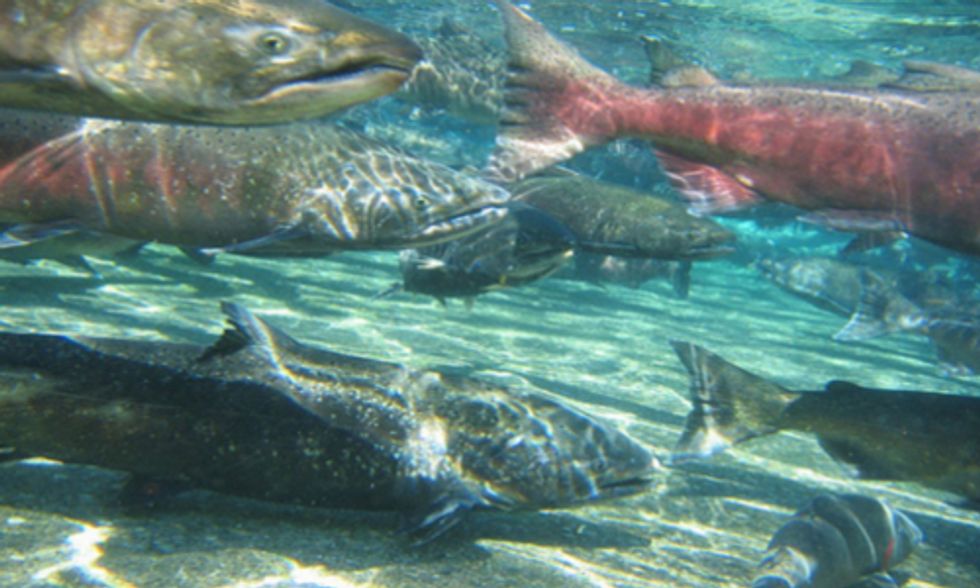 Gov. Jerry Brown signed a bill last month banning the commercial production of genetically modified, or transgenic, salmon in California waters over concerns about the impact they could have on native salmon.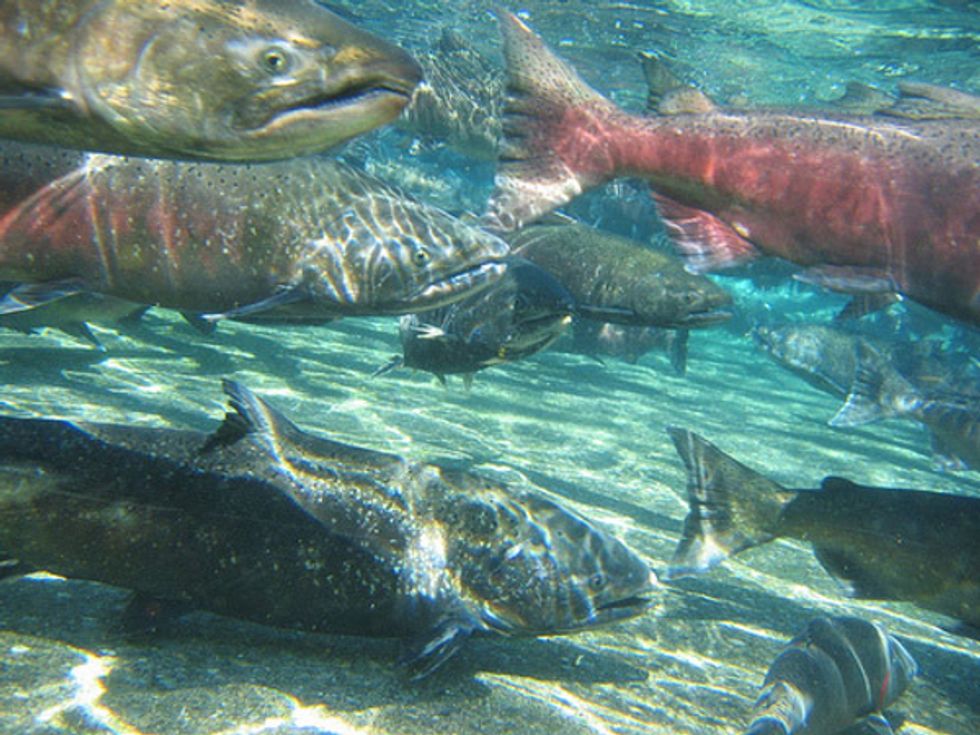 AB 504 was written by Assemblyman Wesley Chesbro, from Arcata, north of San Francisco on the Humboldt Bay where marine life abounds, including coho and chinook salmon, and sponsored by the Pacific Coast Federation of Fishermen's Associations. Salmon fishing is a major industry in northern California, and it's already stressed by drought and competing demands for water. Native species could be further stressed if so-called "frankenfish," bred to grow at a much faster rate than normal, escaped into state waters.
"I thank Governor Brown for understanding the importance of protecting California wild salmon and steelhead from the threat of transgenic modification," said Chesbro. "The U.S. Food and Drug Administration is currently reviewing an application by a company that seeks to produce a farmed salmon in the United States that has been genetically altered to grow faster than native salmon. If these 'frankenfish' were to escape into our waters, they could destroy our native salmonid populations through interbreeding, competition for food and the introduction of parasites and disease. The only way to ensure this never happens is to ban commercial hatchery production, cultivation or stocking of transgenic salmonids in California."
AB 504 extends a prohibition on spawning, incubation or cultivation of transgenic salmon in the Pacific Ocean to all waters of the state. It bans hatchery production and research for commercial production and puts safeguards on such research activities in general, requiring that they be conducted in a "closed system" without access to the state's waters.
AB 504 was sponsored by Pacific Coast Federation of Fisherman's Associations and supported by California Aquaculture Association, CalTrout, Golden Gate Salmon Association, Natural Resources Defense Council, Northcoast Environmental Center, Ocean Conservancy, Sierra Club California and the Southern California Trawlers Association. The area's native tribes, which depend heavily on salmon fishing, also supported the ban.
The Center for Food Safety said it "cautiously welcomed" the new legislation. But it said a "dangerous loophole" must be closed.
"California has taken has taken an important step to protect its native salmon and trout stocks," said the group's west coast director Rebecca Spector. "Genetically engineered salmon pose a serious risk to our waterways and our native fish populations. This bill expands a 2003 law to include all waterways within the state of California. Unfortunately it opens a loophole for research that could lead to dangerous fish escapes. 
"The expanded law unfortunately allows researchers to grow genetically engineered salmon and trout in tanks that could be located right next to waterways containing the wild variety of the species being engineered," warned Jaydee Hanson, senior policy analyst for the center. "Similar breeding tanks have been wiped out by storms allowing fish to escape. The research exemption sounds reasonable, but many of the scientists working on GE salmon and trout already have contracts with the companies that want to commercialize GE fish. The provision basically allows for corporations to continue their efforts to commercialize GE fish, undermining the intent of the ban."
According the the Center for Food Safety, the Food and Drug Administration received nearly two million comments opposing the approval of genetically modified salmon, and several grocery chains, including Kroger, Whole Foods, Safeway, Target and Trader Joe's, committed not to sell genetically modified seafood if it is allowed on the market.
YOU MIGHT ALSO LIKE
California Drought Threatens Salmon as River Water Levels Drop
Renowned NYU Professor: GMOs Could Literally Destroy the Planet
EcoWatch Daily Newsletter
Recent Stories from EcoWatch