This website uses cookies to ensure you get the best experience while browsing it. By clicking 'Got It' you're accepting these terms.
Buzz Off, Monsanto
Jun. 18, 2013 08:54AM EST
By Paul Towers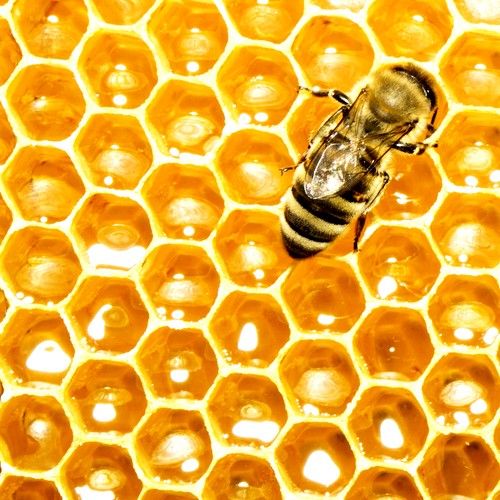 Photo courtesy of Shutterstock
Last week, the term "bee-washing" emerged in public conversation. It doesn't refer to some new bee cleaning service, but to the insidious efforts of Monsanto and other pesticide corporations to discredit science about the impacts of pesticides on bees—especially neonicotinoids—by creating public relations tours, new research centers and new marketing strategies.
This week, pesticide makers are showcasing these tactics during National Pollinator Week with offers of free seed packets to people who take their poorly named "pollinator pledge." The "bee-washing" term has gained traction as scientists and groups like Pesticide Action Network (PAN) continue to cut through the misinformation and point to the emerging body of science that points to pesticides as a critical factor in bee declines.
Monsanto hosted their first so-called Honey Bee Health Summit last week, a gathering at the company's headquarters in Missouri. Without question, some truly smart, dedicated scientists attended Monsanto's bee summit and are participating in these efforts.
And a similarly committed group of beekeepers who care about bees, beekeeping and our food system have also participated. What's increasingly clear, though, is that the credibility of these individuals is being used to shield the agenda of a handful of pesticide corporations and their bee-harming insecticide products. The corporate public relation gymnastics on display are truly impressive.
Unfortunately, Monsanto is not alone in its efforts.  Just this spring, Bayer sponsored a tour of its "specially-wrapped beehicle" and hosted a talk at Ohio State University in March, over loud objections from local beekeepers. 
Industry has largely set its sights on one issue to blame for bee declines. While lack of sufficient forage and diseases are a challenge to bee health and beekeeping, challenges exacerbated by the weakening effect of pesticides on bees, the pesticide industry has focused a large proportion of its attention on the varroa mite. And it's an easy distraction that places the burden of unprecedented bee losses on beekeepers—while subverting any blame for the widespread pesticide products.

Unfortunately for Monsanto & Co, and as most beekeepers and academics will say, the varroa mite has been around a long time, predating dramatic bee declines in the U.S. that started in 2006. While mites no doubt affect bee colonies, they are unlikely the primary driver of population declines.
There is a correlation, however, between the introduction of neonicotinoid pesticides (or neonics) on the market and bee die-offs. Independent studies show—and beekeepers corroborate from hands-on experience—that these pesticides weaken bees' immune systems, likely damaging their resistance to common challenges like the varroa mite.
Neonics are one of the largest growth sectors for the pesticide industry. And industry has a vested interest in keeping the neonic market growing. But we know that spin efforts to refocus attention on varroa mites were already attempted in Europe, and the approach has been largely unsuccessful. The European Union just put continent-wide restrictions on the use of neonics in place.
Pesticide corporations don't show any sign of letting up. If this spring and summer are any indication, then the "bee-washing" campaign will continue. Beekeepers will remain the victims of this targeted public relations campaign.
And the costs of are very real. Earlier this month, Jim Doan—a third generation commercial beekeeper from upstate New York—literally sold his farm due to bee losses. For years, he produced over half a million pounds of honey annually and eventually grew his business to 5,300 hives. But when neonicotinoid pesticides started being commonly used in the U.S., around 2006, Jim's bees started dying.
He's experienced serious losses to bees he brought to citrus groves in Florida and the cornfields of New York. And now, he only has 300 hives left. In an email he circulated last week, he wrote: "I am done. I cannot continue. Sold my farm 2 weeks ago, I am giving up, there is no hope here."
Bees are continuing to die off at unprecedented rates and beekeepers are going out of business. There is clearly something amiss—and the pesticide industry would have us believe that their products play no part in this alarming trend. PAN, beekeepers and our partners will continue to shine a light on corporate "bee-washing" and spin efforts to subdue or obfuscate the growing body of science pointing to this clear message: Pesticides are playing a key role in bee deaths.
Visit EcoWatch's BIODIVERSITY page for more related news on this topic.

EcoWatch Daily Newsletter
Simple swaps that cut down on kitchen trash.
Sponsored
By Kayla Robbins
Along with the bathroom, the kitchen is one of the most daunting areas to try and make zero waste.
Protestors and police stand on ether side of railway tracks. dpa / picture-alliance
Police have cleared 250 climate activists who stayed overnight at the Garzweiler brown coal mine in western Germany, officials said Sunday.
Cecilie_Arcurs / E+ / Getty Images
By Megan Jones and Jennifer Solomon
The #MeToo movement has caused profound shake-ups at organizations across the U.S. in the last two years. So far, however, it has left many unresolved questions about how workplaces can be more inclusive and equitable for women and other diverse groups.

Cigarette butts are the most-littered item found at beach clean ups. John R. Platt
By Tara Lohan
By now it's no secret that plastic waste in our oceans is a global epidemic. When some of it washes ashore — plastic bottles, plastic bags, food wrappers — we get a stark reminder. And lately one part of this problem has been most glaring to volunteers who comb beaches picking up trash: cigarette butts.

Andrea Rodgers, second from the right, takes notes during a hearing in the Juliana v. U.S. case before the 9th Circuit Court of Appeals in Portland, Oregon on June 4. Colleague Elizabeth Brown sits to her left, while colleague Julia Olson sits on her right, with co-council Philip Gregory on Julia's right. Robin Loznak / Our Children's Trust
By Fran Korten
On June 4, Andrea Rodgers was in the front row of attorneys sitting before a three-judge panel of the 9th Circuit Court. The court session, held in Portland, Oregon, was to determine whether the climate change lawsuit (Juliana v. United States) brought by 21 young plaintiffs should be dismissed, as requested by the U.S. government, or go on to trial.
Seventy Extinction Rebellion protesters were arrested outside The New York Times building Saturday.
SCOOTERCASTER / YouTube screenshot
Explosions and a blaze at the Philadelphia Energy Solutions Refining Complex on June 21.
VOA News / YouTube screenshot
A fire broke out at a Philadelphia oil refinery Friday morning, starting with an explosion so massive it was felt as far away as South Jersey and Delaware County, Pennsylvania, CNN reported.