This website uses cookies to ensure you get the best experience while browsing it. By clicking 'Got It' you're accepting these terms.
Businesses and Advocates Call to Deny Flaming Gorge Pipeline Permit
Dec. 19, 2011 05:37PM EST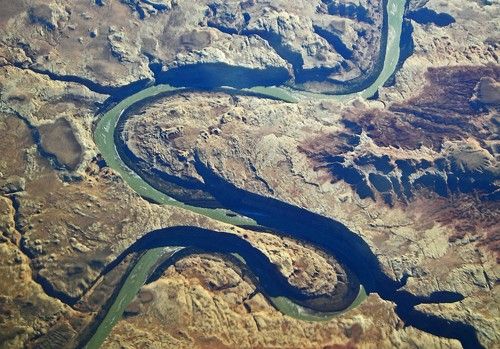 The Flaming Gorge pipeline would be far too expensive and would harm the Green River's world-class recreation and tourism economies, businesses and river advocates said Dec. 19.
American Rivers, American Whitewater and the Colorado River Outfitters Association called on the Federal Energy Regulatory Commission (FERC) to deny a private developer's preliminary permit application for the massive water project.
"This pipeline is so costly it would result in the most expensive water in Colorado's history," said Matt Rice, Colorado Conservation director for American Rivers. "A project of this size, cost, and environmental impact is simply not feasible. And, we have cost effective alternatives for meeting future water demands on the Front Range. FERC should deny this permit and not waste taxpayer dollars studying a project that will never get built."
"We ask that FERC take a close look at all relevant information regarding the proposed project as they make a decision on the preliminary permit application," said Nathan Fey, director of the Colorado River Stewardship Program for American Whitewater. "American Whitewater maintains the belief that the project is not feasible, has not proven its compliance with the Endangered Species Act or the Record of Decision on Flaming Gorge Operations, nor is it in the public interest. We are asking FERC to deny the preliminary permit application for these reasons."
"The Green River is currently a very fragile component of the Colorado River system. Colorado River Outfitters firmly believe that any further compromise of this precious resource would have a devastating effect on the entire river system and on the communities that depend on it," said Tom Kleinschnitz, chairman of the Colorado River Outfitters Association.
The Flaming Gorge Pipeline, also known as the Regional Watershed Supply Project, would divert up to 250,000 acre-feet of water from Flaming Gorge Reservoir out of the Colorado River Basin to the Front Range in Colorado. The project costs are estimated to exceed $6 billion, with water costs over $4500 per acre-foot per year.
The Green River is the largest tributary of the Colorado River, and carves some of the most iconic river canyons in the West, such as Lodore Canyon in Dinosaur National Monument, Desolation-Gray Canyons and Stillwater Canyon in Canyonlands National Park. The Green River sustains world-class recreation and tourism economies, endangered fish species and critical riverside habitats in the Green and Colorado River basins.
For more information, click here.
EcoWatch Daily Newsletter
Colombia rainforest. Marcel Oosterwijk / CC BY-SA 2.0
Many of us think of the Amazon as an untouched wilderness, but people have been thriving in these diverse environments for millennia. Due to this long history, the knowledge that Indigenous and forest communities pass between generations about plants, animals and forest ecology is incredibly rich and detailed and easily dwarfs that of any expert.
picture-alliance / Newscom / R. Ben Ari
By Wesley Rahn
Plastic byproducts were found in 97 percent of blood and urine samples from 2,500 children tested between 2014 and 2017, according to a study by the German Environment Ministry and the Robert Koch Institute.

Pexels
Medically reviewed by Daniel Bubnis, MS, NASM-CPT, NASE Level II-CSS
Hot yoga has become a popular exercise in recent years. It offers many of the same benefits as traditional yoga, such as stress reduction, improved strength, and flexibility.
Lara Hata / iStock / Getty Images
By SaVanna Shoemaker, MS, RDN, LD
Rice is a staple in many people's diets. It's filling, inexpensive, and a great mild-tasting addition to flavorful dishes.
An image of the trans-alaskan oil pipeline that carries oil from the northern part of Alaska all the way to valdez. This shot is right near the arctic national wildlife refuge. kyletperry / iStock / Getty Images Plus
The Trump administration has initialized the final steps to open up nearly 1.6 million acres of the protected Alaskan National Wildlife Refuge to allow oil and gas drilling.
Kaboompics / Pexels
Tensions between lawmakers and several large manufacturing companies came to a head on Capitol Hill this week during a hearing on toxic fluorochemicals in U.S. drinking water.