Burning Wood for Power Threatens Forests
Dec. 19, 2011 03:03PM EST
Energy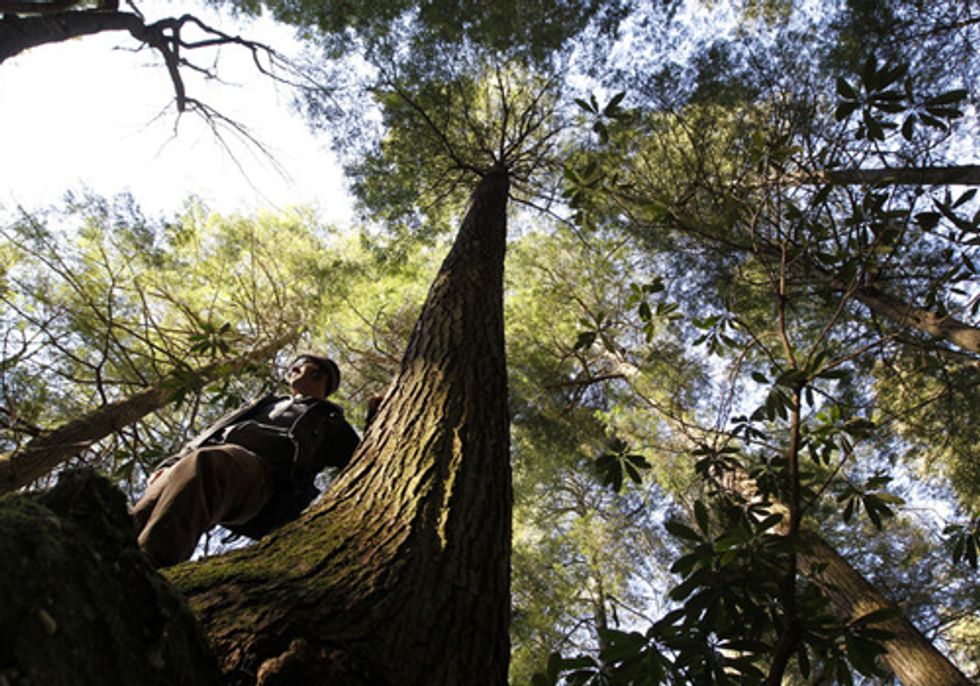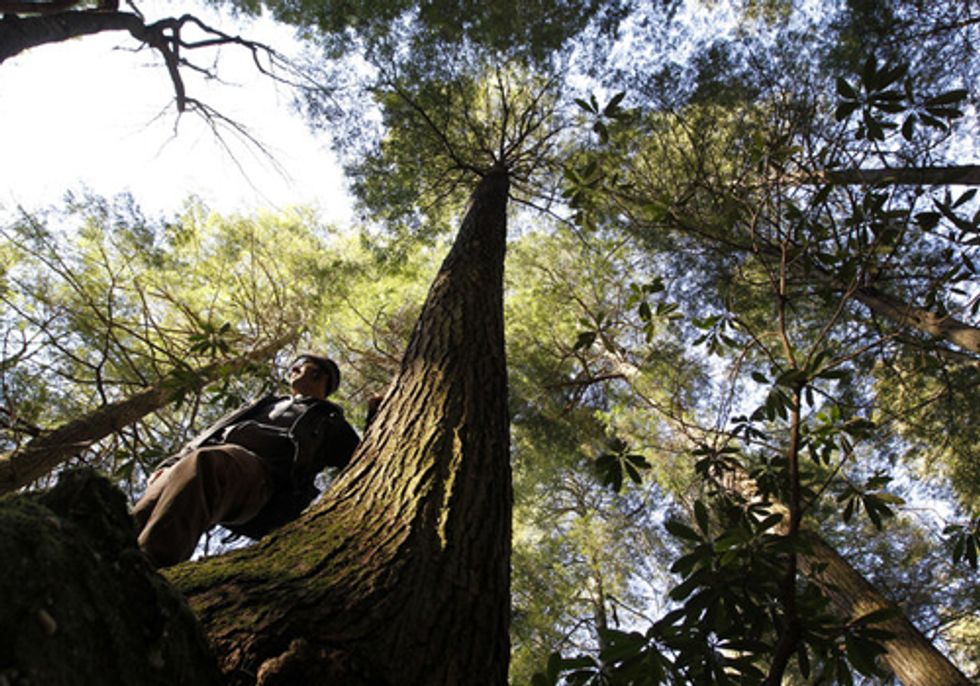 By Jim Scheff
The Nov. 27 editorial was correct in asserting that Kentucky needs to diversify its energy portfolio and take meaningful steps toward joining other states in capitalizing on renewable sources of energy and the jobs that come with them.
However, generating electricity by burning wood is not how to do it.
Burning waste wood and low-quality timber for electricity sounds like a great idea. And the stated goals of ecoPower, the Lexington-based company struggling to build a 50-megawatt power station in Hazard, are admirable—Create jobs and renewable electricity while supporting sustainable forest management. Unfortunately, those goals and reality are in disagreement, and the results could be disastrous.
The ecoPower plant will need to burn about 500,000 tons of wood a year to keep running. That's over 400 semi-trucks of wood chips each week. One quarter of this will be supplied by Pine Mountain Lumber, ecoPower's sister company.
However, with small mills and manufacturers increasingly using their wood waste in on-site boilers, ecoPower will most certainly need to turn to wood coming directly from the forest to keep their power plant operating.
In May, just a month before awarding ecoPower $250,000 as part of an initiative to support renewable energy projects, the U.S. Forest Service released The Southern Forest Futures Project Summary Report, stating, "Energy forecasts show wood use for bioenergy starting with and then quickly exhausting harvest residuals and other available wood waste. As a result, bioenergy demand would lead to additional harvesting of raw material."
Biomass harvesting relies heavily on what is called "whole-tree harvesting." This is different than traditional forestry, which leaves the tops of trees, known as "slash." Leaving that slash on the ground is important in limiting erosion and returning vital nutrients back to the soil.
Again quoting the Southern Forest Futures Project Summary Report, "Forecasted levels of woody-biomass harvests could lead to a reduction of stand productivity, deterioration of biodiversity, depletion of soil fertility, and a decline in water quality."
The recently released Recommendations for the Harvesting of Woody Biomass, produced by the Kentucky Division of Forestry, echoes these concerns, stating that removing this extra material "could result in possible impacts to soil productivity, soil compaction, water quality and quantity, wildlife habitat, and other environmental influences tied to forest sustainability."
Further, dragging whole trees through the forest to a central chipping and loading site, as is common with biomass harvesting, scars the soil, damages native seedlings, and creates conditions known to promote the establishment of non-native invasive plants such as Tree-of-Heaven and Japanese stiltgrass.
And then there's the issue of carbon neutrality. It's simply not honest to say that logging is carbon neutral, as many biomass proponents insist. Peer-reviewed studies, including those that factor in long-lived wood products, have offered inconsistent conclusions on whether forest regrowth captures all of the carbon released.
But this is beside the point. With new studies suggesting a 3- to 6-foot increase in sea level by the end of the century, we simply can't wait 70 or 100 years for the forest to recapture the carbon released from logging and burning.
Smart, sustainable forestry is important to Kentucky's future, and the well-meaning people at ecoPower know this. Creating a market to support thinning forests that are recovering from prior mismanagement could help promote forest health in some places.
However, in the absence of appropriate regulations or binding purchasing agreements, a woody-biomass market will too easily lead to damage that outweighs potential benefits. Future generations deserve to inherit productive, diverse forests that can sustain families and communities. An under-regulated wood-burning biomass economy puts this at risk.
The sad irony is that if the ecoPower facility never opens, it will be for all of the wrong reasons. It won't be because of a commitment toward sustainable forestry. It will be the perennial Kentucky story of the influence of the coal industry dictating not only policy, but our futures.
Moving away from fossil fuels will require large-scale efficiency and innovation, including wind, solar and micro-hydro, but is completely possible if our legislators are willing to stop subsidizing the big polluters that fund their campaigns and instead create incentives to promote a truly sustainable energy economy.
For more information, click here.
EcoWatch Daily Newsletter