This website uses cookies to ensure you get the best experience while browsing it. By clicking 'Got It' you're accepting these terms.
Broken Federal Coal Leasing Program Threatens Climate Progress
May. 09, 2015 08:57AM EST
Climate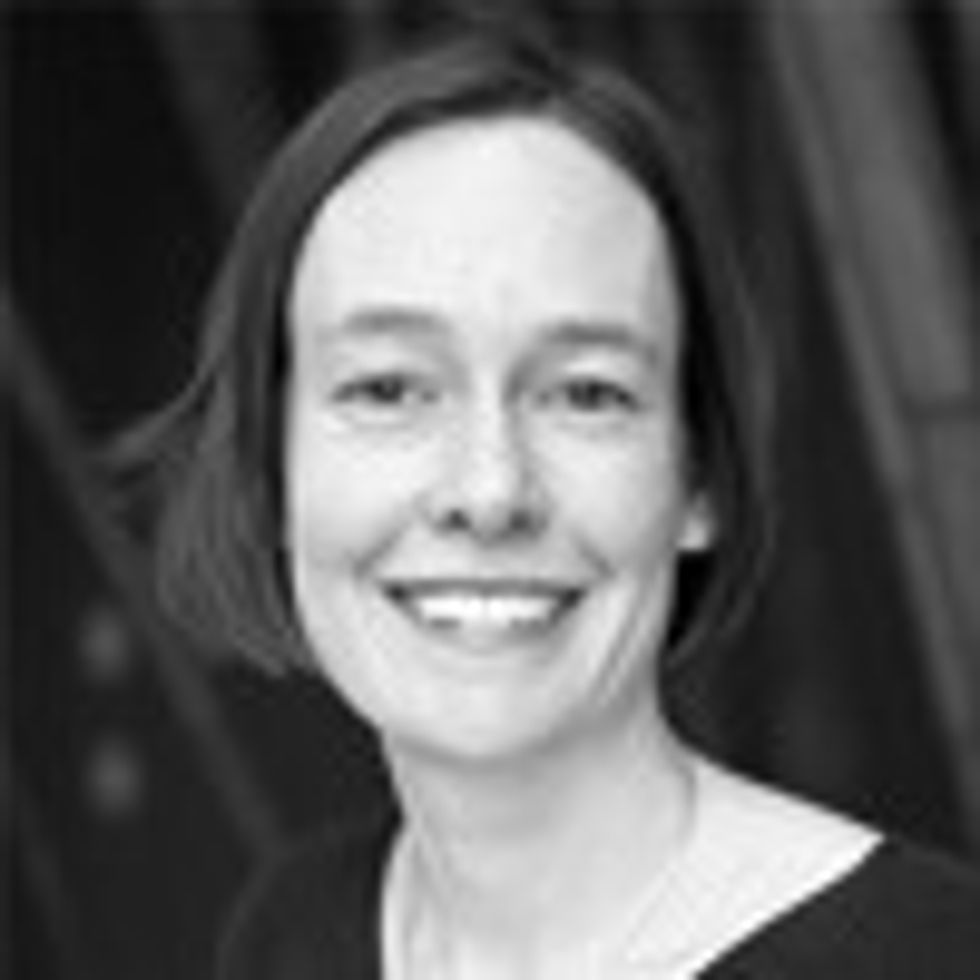 Over the past weeks and months, President Obama has made great strides to curb the climate crisis by both reducing carbon emissions and mitigating the worst effects of climate disruption already felt in communities across the country.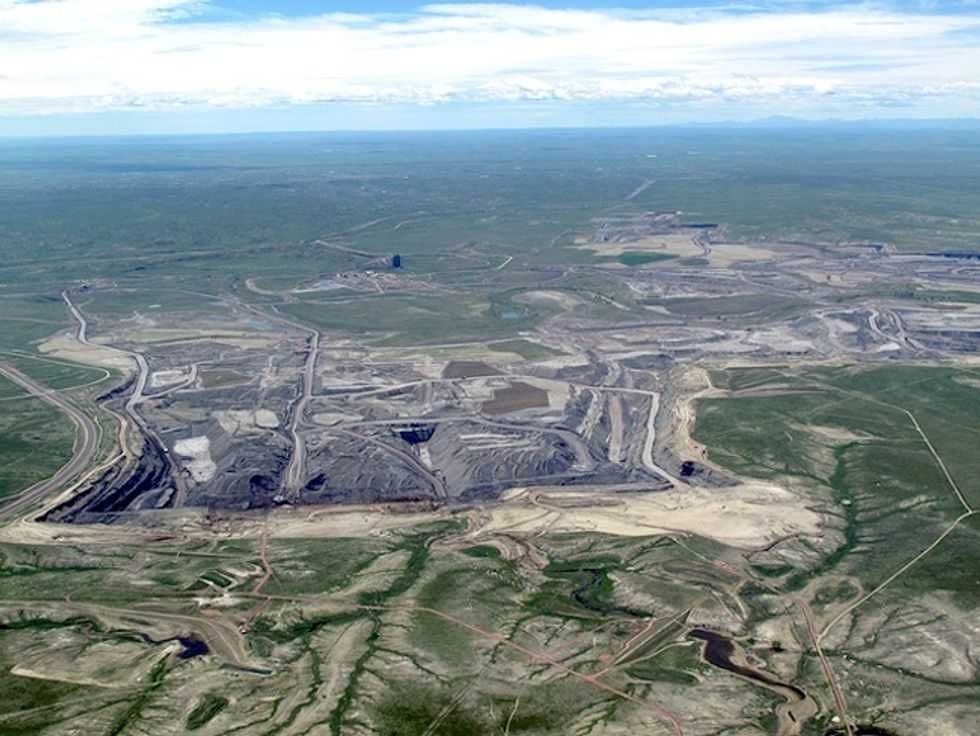 Actions to increase the efficiency of our cars and trucks, decrease toxic emissions and carbon pollution from coal-fired power plants and continued efforts to promote the thriving clean energy economy are putting the U.S. on a path to climate progress. Case in point: to mark the celebration of the 45th Earth Day, the President visited the Florida Everglades to announce new investments that will make our national parks more resilient to climate disruption.
But as highlighted by experts at a recent National Press Club event in Washington, DC, even as the administration is reducing carbon emissions, it continues to advance dirty fuel production on public lands. We have seen some progress in the past months—the federal Office of Natural Resources Revenue (ONRR) announced that it will consider updating royalty rate and leasing policies, and in March, Secretary of the Interior Sally Jewell noted that it is "time for an honest and open conversation" about the federal government's coal leasing practices and their impact on the climate—but we need more substantive change.
After all, nearly a quarter of our country's annual carbon emissions come from coal, oil and gas produced on public lands. Expanding development of these dirty fuels undermines the President's climate objectives, locks in decades of environmental harm, and saddles current and future generations with billions of dollars in damages as a result of climate disruption.
For example, the Powder River Basin in Wyoming and Utah, much of which is public land, generates approximately 42 percent of the nation's coal. Mining available coal reserves from just this one area could release 60 billion tons of carbon pollution—more than ten times the pollution saved by the new fuel economy standards.
In all, 40 percent of coal mined in the U.S. now comes from our nation's public lands. Both common sense and the latest science make clear that keeping these dirty fuels in the ground is a must if we are to avoid the worst consequences of climate disruption, meet international climate commitments, and achieve the President's Climate Action Plan goals.
One of the first steps should be for the administration to reform the federal coal leasing program. Outdated federal coal leasing policies haven't changed in decades. Royalty rate and policy loopholes allow coal companies to make enormous profits by mining coal on public lands at prices far below market value, while American taxpayers lose millions of dollars each year.
And while the federal agencies overseeing coal leasing often calculate the amount of carbon pollution that comes with new mines, they have yet to take the next logical step to account for the effect that this pollution has on our climate, communities and economy. Coal companies can sell their cheaply-bought federal coal to affiliate brokers who sell the coal for a profit overseas, allowing the mining company to dodge federal export royalties.
This social cost of carbon is a robust measure that can be readily calculated using information the agencies already gather in the course of leasing. Developed by scientific and economic experts from the agencies themselves, the social cost of carbon provides a widely-agreed upon method for calculating, in dollars, the damages new carbon pollution will cause as a result of worsening climate disruption. In economic terms, it shows the effect of climate change on people's health, property and agricultural productivity, among other things. Incorporating this piece of the puzzle is absolutely essential.
The cost of carbon price tag for just four leases that have been proposed to expand two coal mines in the Powder River Basin—Peabody's North Antelope Rochelle Mine and Arch Coal's Black Thunder Mine—could come in anywhere from $43.7 billion to $449 billion over the life of the leases. That's a far cry from the zero that's essentially now in the flawed cost-benefit analysis of decision making on new leases.
Continuing to ignore the social cost of carbon puts us all at risk. Federal agencies, particularly the Bureau of Land Management, should start considering the cost, not just the amount, of carbon pollution before rubber-stamping lease permits to mining companies. Reforming the coal leasing program is a must and would save taxpayer dollars and open space for more clean energy jobs, providing just one more reason (or perhaps billions of reasons) why dirty fuels must remain in the ground.
Mary Anne Hitt is the campaign director of the Sierra Club's Beyond Coal campaign and Dan Chu is the director of the Sierra Club's Our Wild America campaign.
YOU MIGHT ALSO LIKE
Global Carbon Levels Surpass 400 ppm for First Time Ever for Entire Month
Gay Marriage to Blame for California's Epic Drought, Bill Koenig Claims
Jon Stewart Rips Gov. Christie for Political Favors to Hog Industry Cronies
EcoWatch Daily Newsletter
Aerial view of Ruropolis, Para state, northen Brazil, on Sept. 6, 2019. Tthe world's biggest rainforest is under threat from wildfires and rampant deforestation. JOHANNES MYBURGH / AFP via Getty Images
By Kate Martyr
Deforestation in Brazil's Amazon rainforest last month jumped to the highest level since records began in 2015, according to government data.
A total of 563 square kilometers (217.38 square miles) of the world's largest rainforest was destroyed in November, 103% more than in the same month last year, according to Brazil's space research agency.
From January to November this year an area almost the size of the Caribbean island of Puerto Rico was destroyed — an 83% overall increase in destruction when compared with the same period last year.
The figures were released on Friday by the National Institute for Space Research (INPE), and collected through the DETER database, which uses satellite images to monitor forest fires, forest destruction and other developments affecting the rainforest.
What's Behind the Rise?
Overall, deforestation in 2019 has jumped 30% compared to last year — 9,762 square kilometers (approximately 3769 square miles) have been destroyed, despite deforestation usually slowing during November and December.
Environmental groups, researchers and activists blamed the policies of Brazil's president Jair Bolsonaro for the increase.
They say that Bolosonaro's calls for the Amazon to be developed and his weakening support for Ibama, the government's environmental agency, have led to loggers and ranchers feeling safer and braver in destroying the expansive rainforest.
His government hit back at these claims, pointing out that previous governments also cut budgets to environment agencies such as Ibama.
The report comes as Brazil came to loggerheads with the Association of Small Island States (AOSIS) over climate goals during the UN climate conference in Madrid.
AOSIS blasted Brazil, among other nations, for "a lack of ambition that also undermines ours."
Last month, a group of Brazilian lawyers called for Bolsonaro to be investigated by the International Criminal Court over his environmental policies.
Reposted with permission from DW.
The Carolina parakeet went extinct in 1918. James St. John /
CC BY 2.0
The Carolina parakeet, the only parrot species native to the U.S., went extinct in 1918 when the last bird died at the Cincinnati Zoo. Now, a little more than 100 years later, researchers have determined that humans were entirely to blame.
Pexels
Vitamin C is a very important nutrient that's abundant in many fruits and vegetables.
BLM drill seeders work to restore native grasses after wildfire on the Bowden Hills Wilderness Study Area in southeast Oregon, Dec. 14, 2018. Marcus Johnson / BLM / CC BY 2.0
By Tara Lohan
In 2017 the Thomas fire raged through 281,893 acres in Ventura and Santa Barbara counties, California, leaving in its wake a blackened expanse of land, burned vegetation, and more than 1,000 destroyed buildings.