Breast Cancer Campaign Focuses on Link to Toxic Chemicals
Oct. 03, 2013 01:38PM EST
Health + Wellness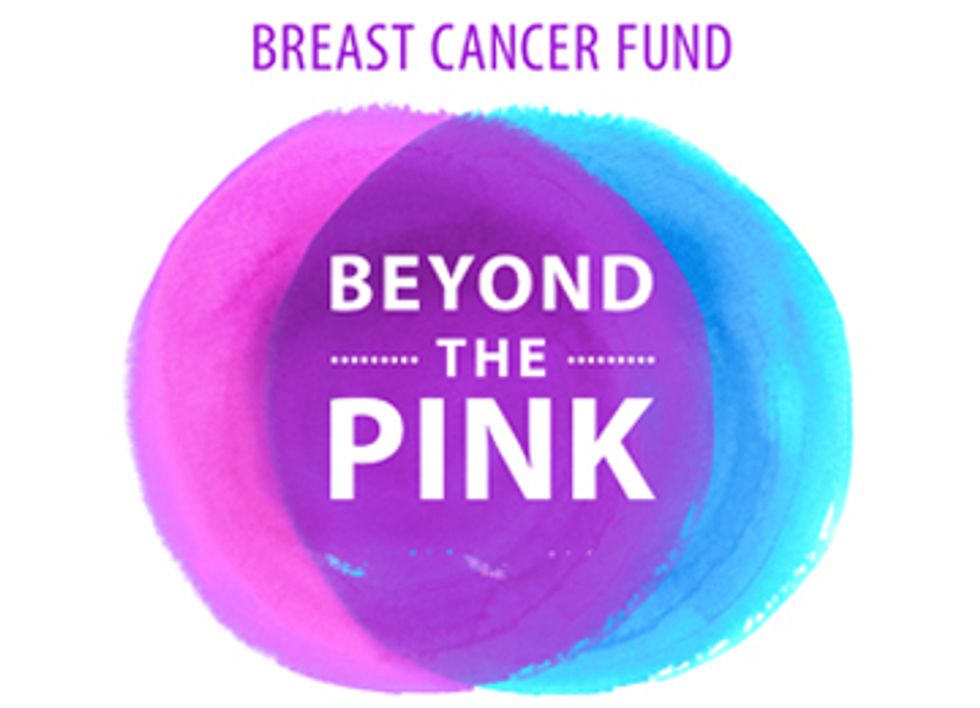 In connection with Breast Cancer Awareness month, a new campaign has been launched to get people thinking about breast cancer before it occurs.
Breast Cancer Fund's new initiative, Beyond the Pink, challenges the status quo by changing the conversation from awareness of the disease to prevention.
A critical step toward preventing the disease is eliminating exposure to toxic chemicals linked to breast cancer, the Breast Cancer Fund says.
"We're working for a world beyond pink ribbons, beyond awareness," Jeanne Rizzo, Breast Cancer Fund president and CEO, said in a statement. "It's a world where far more research dollars go into how to prevent breast cancer and where lawmakers and companies ensure the products we use every day don't contain toxic chemicals linked to cancer. It's a world where fewer women—or men—ever have to hear the dreaded words, 'You have breast cancer.'" 
 The organization says federal investment in breast cancer prevention is "woefully inadequate," and calls for increased federal funding of research on breast cancer focusing on environmental factors and prevention. About 10 percent of the billions of dollars spent researching breast cancer have been focused on these issues, according to a federal report released earlier this year.
Current laws allow the use of toxic chemicals—including those known to cause cancer—to products used on for personal care and at home, from shampoos and lotions to household cleaners and canned foods, the organization notes.
Breast cancer has increased 40 percent in a generation, and recent science confirms that environmental factors like toxic chemical exposures have played a major role, the non-profit says.
Breast Cancer Fund is inviting people to take a pledge to go beyond the pink and download a toolkit of information to reduce or avoid dangerous chemicals in homes and on shopping lists. People are also invited to submit videos, photos or written thoughts about why they are going Beyond the Pink. 
The fund's mission is to translate the growing body of scientific evidence linking breast cancer and environmental exposures into public education and advocacy campaigns that protect health and reduce breast cancer risk.

EcoWatch Daily Newsletter
Recent Stories from EcoWatch