This website uses cookies to ensure you get the best experience while browsing it. By clicking 'Got It' you're accepting these terms.
Breaking: Thousands March to Oppose World's Worst Location for a Coal Plant
Sep. 26, 2013 03:02PM EST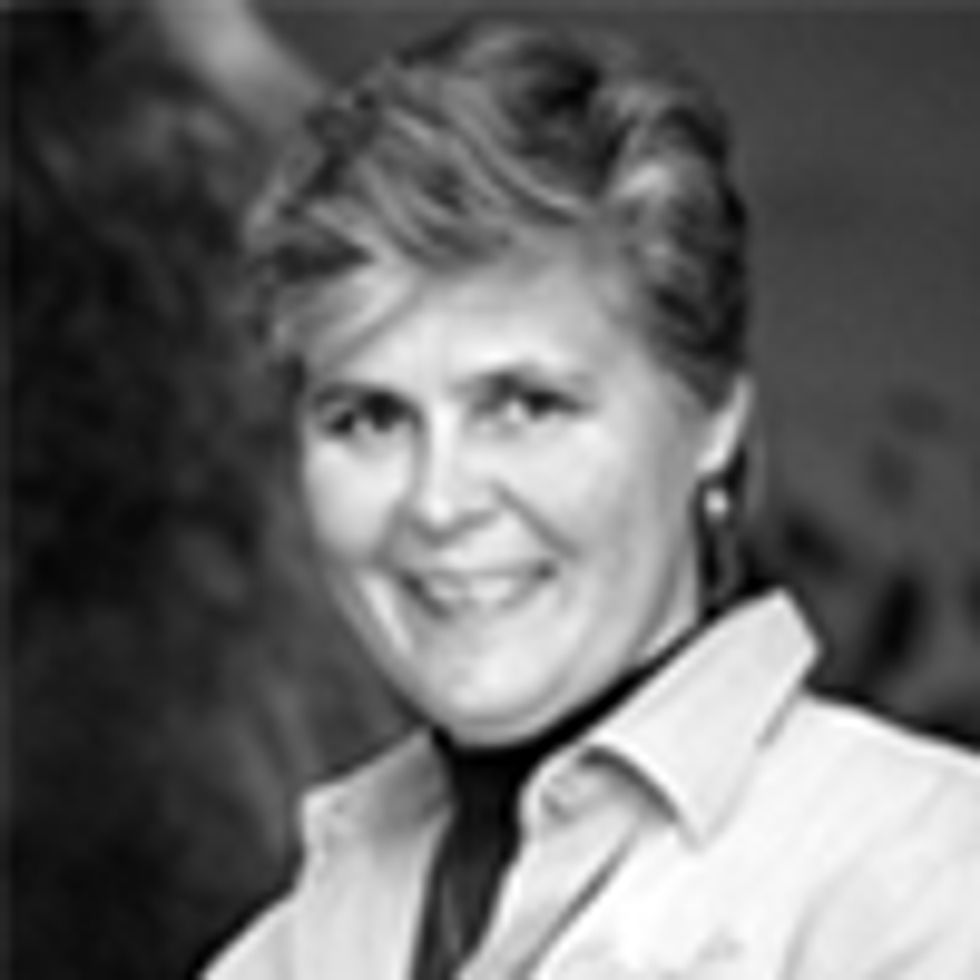 Buriganga Riverkeeper Sharif Jamil and hundreds of his fellow Bangladeshis, including BAPA, the largest civil society platform in Bangladesh for the environment, and the National Committee for Saving Sundarbans (NCSS), are fighting to save the Sundarbans, an irreplaceable world heritage site, from the destruction of a massive new coal-fired power plant. To show the government the size and scale of the opposition, they joined National Committee to Protect Oil, Gas and Mineral Resources, Power and Ports who organized a five-day, 400-kilometer march from Dhaka to Rampal on Tuesday. Their goal is to stop the Rampal coal-fired power plant and all activities that would destroy the Sundarbans, the world's largest mangrove forest. It was designated as a world heritage site because it supports an exceptional number of rare plants and animals including the world famous and endangered Bengal Tiger.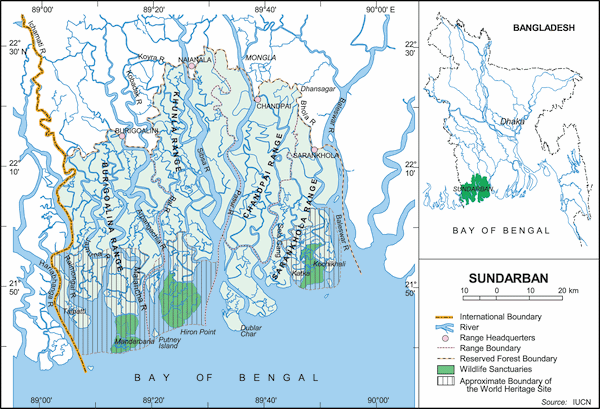 The Sundarbans are not only critical to the survival of wildlife, they are vitally important to the survival of thousands of Bangladesh's people because they provide a buffer to storm surges, cyclones and food sources. Bangladesh is widely recognized as one of the world's most vulnerable nations to climate change because it is less than 20 feet above sea level. One of the worst floods in modern history struck the country in September of 1998, killing 1,050 people and making 25 million more homeless. It has been estimated that sea-level rise caused by climate change could result in as many as 30 million climate refugees in Bangladesh. Coal-fired power plants are the largest source of human-made carbon emissions that contribute to climate change.
"If constructed, the Rampal coal-fired power plant will not only harm a UNESCO world heritage site and much of the irreplaceable wildlife it contains, but will also fuel ever-faster-rising sea levels that will drown the people of Bangladesh," said Jamil. "Millions of peoples' lives and livelihoods are at stake."
The proposed massive 1320 MW Rampal coal-fired power plant is a joint venture involving the Indian state-owned National Thermal Power Corporation (NTPC) and Bangladesh state-owned Power Development Board (PDB). But the burden of the polluted air, water and waste is not jointly shared. Most of it will be borne by the people of Bangladesh while India gets the power. In an excellent analysis, Rampal Coal-Fired Power Plant: Who Gains, Who Loses, Economics Professor Moshahida Sultana Ritu shows just how bad the project is for the people of Bangladesh. Joining Professor Ritu in providing additional argument against construction of the plant is Professor Anu Muhammad. He wrote a scholarly point-by-point decimation of the shoddy, incomplete and inaccurate environmental impact analysis and summarized his review of the process used to site the coal plant in the Sundarbans as a project of deception and mass destruction.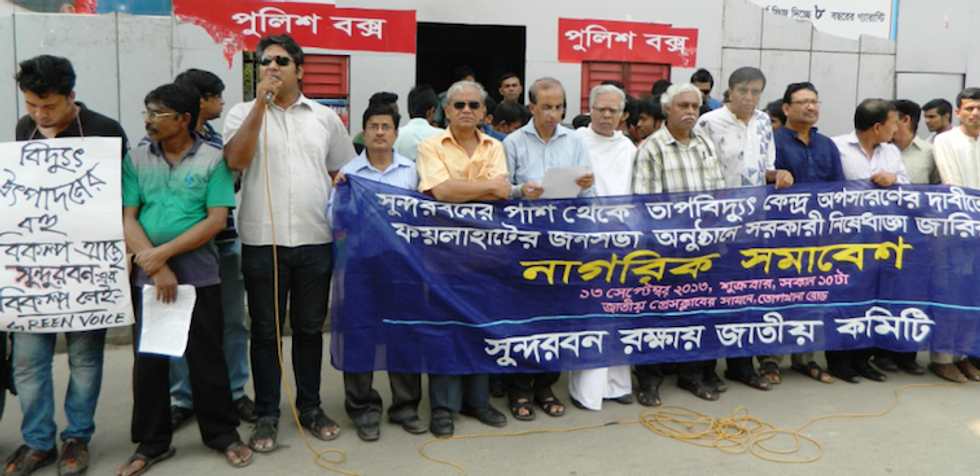 During the 400-kilometer, five-day march, Jamil and Muhammad, along with thousands of citizens and activists, will voice their concerns over the risks the power plant poses to not just the Sunderban's health, air, water, land and wildlife but to the very survival of Bangladesh as it faces the worst potential impacts of climate change. Waterkeeper Alliance stands in solidarity with all the people of Bangladesh who are marching this week to protect the Sundarbans and their country's future.
If you are inspired by their courage we urge you to support the Buriganga Riverkeeper organization and the NCSS. The NCSS was created to oppose the government's move to set up the power plant in Rampal. Jamil, along with a team of young volunteers, have also decided to go on hunger strikes in several places in the country.
"We are in the process of making a larger platform to initiate a peaceful movement with the local people to save the Sundarbans from the Rampal Project," said Jamil.
"The Sundarbans may be one of the most inappropriate places in the world to build a polluting coal-fired power plant," said Waterkeeper Alliance's International Director Sharon Khan. "It would be like building one on top of Old Faithful in Yellowstone National Park in the U.S. or at the foot of Uluru in Australia."
Waterkeeper Alliance calls on conservation organizations all over the world to join the fight to oppose the Rampal coal-fired power plant. The need for international support is urgent because the government of Bangladesh recently announced it would lay the foundation of the power plant on Oct. 22, despite vehement and widespread opposition by environmental activists and other social groups.
Sign the petition to stop the coal-based Rampal power plant and save Sundarban.
Visit EcoWatch's COAL page for more related news on this topic.
——–

EcoWatch Daily Newsletter
Aerial view of Ruropolis, Para state, northen Brazil, on Sept. 6, 2019. Tthe world's biggest rainforest is under threat from wildfires and rampant deforestation. JOHANNES MYBURGH / AFP via Getty Images
By Kate Martyr
Deforestation in Brazil's Amazon rainforest last month jumped to the highest level since records began in 2015, according to government data.
A total of 563 square kilometers (217.38 square miles) of the world's largest rainforest was destroyed in November, 103% more than in the same month last year, according to Brazil's space research agency.
From January to November this year an area almost the size of the Caribbean island of Puerto Rico was destroyed — an 83% overall increase in destruction when compared with the same period last year.
The figures were released on Friday by the National Institute for Space Research (INPE), and collected through the DETER database, which uses satellite images to monitor forest fires, forest destruction and other developments affecting the rainforest.
What's Behind the Rise?
Overall, deforestation in 2019 has jumped 30% compared to last year — 9,762 square kilometers (approximately 3769 square miles) have been destroyed, despite deforestation usually slowing during November and December.
Environmental groups, researchers and activists blamed the policies of Brazil's president Jair Bolsonaro for the increase.
They say that Bolosonaro's calls for the Amazon to be developed and his weakening support for Ibama, the government's environmental agency, have led to loggers and ranchers feeling safer and braver in destroying the expansive rainforest.
His government hit back at these claims, pointing out that previous governments also cut budgets to environment agencies such as Ibama.
The report comes as Brazil came to loggerheads with the Association of Small Island States (AOSIS) over climate goals during the UN climate conference in Madrid.
AOSIS blasted Brazil, among other nations, for "a lack of ambition that also undermines ours."
Last month, a group of Brazilian lawyers called for Bolsonaro to be investigated by the International Criminal Court over his environmental policies.
Reposted with permission from DW.
The Carolina parakeet went extinct in 1918. James St. John /
CC BY 2.0
The Carolina parakeet, the only parrot species native to the U.S., went extinct in 1918 when the last bird died at the Cincinnati Zoo. Now, a little more than 100 years later, researchers have determined that humans were entirely to blame.
Pexels
Vitamin C is a very important nutrient that's abundant in many fruits and vegetables.
BLM drill seeders work to restore native grasses after wildfire on the Bowden Hills Wilderness Study Area in southeast Oregon, Dec. 14, 2018. Marcus Johnson / BLM / CC BY 2.0
By Tara Lohan
In 2017 the Thomas fire raged through 281,893 acres in Ventura and Santa Barbara counties, California, leaving in its wake a blackened expanse of land, burned vegetation, and more than 1,000 destroyed buildings.