BREAKING: State Department Expected to Reject Keystone XL Permit this Afternoon
Jan. 18, 2012 01:38PM EST
Climate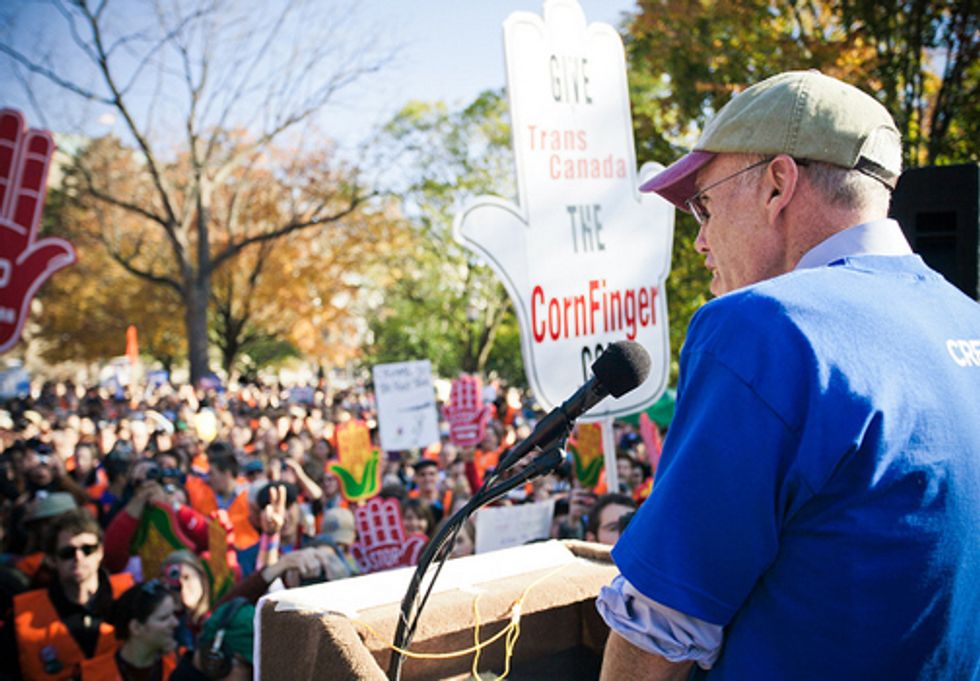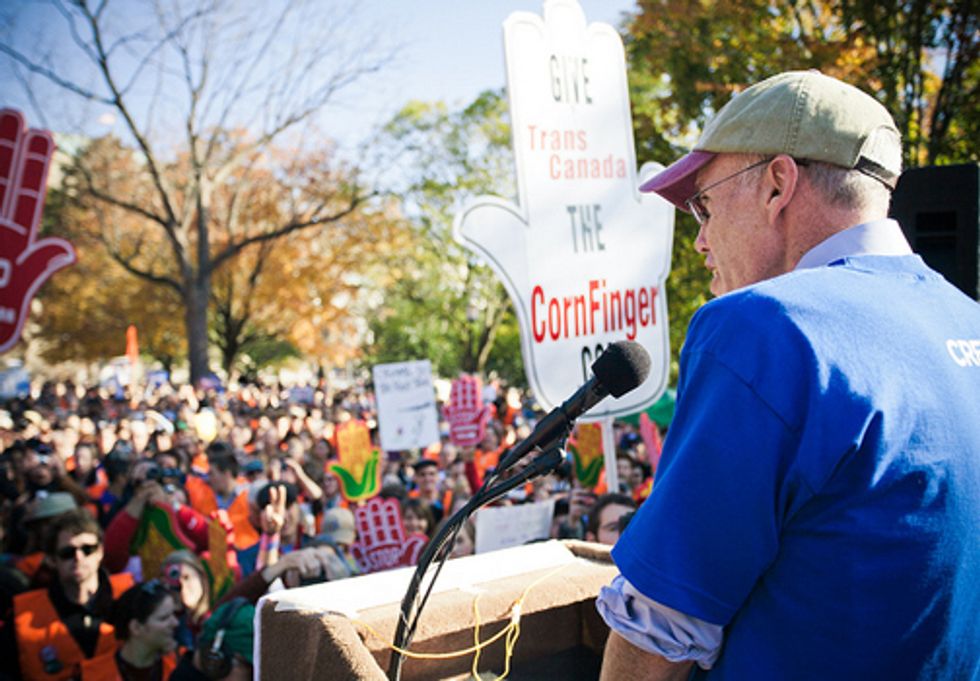 By Jamie Henn
350.org founder and Keystone XL protest leader, Bill McKibben, had the following reaction to the news that the State Department is expected to reject the permit for the Keystone XL pipeline later this afternoon:
"Assuming that what we're hearing is true, this isn't just the right call, it's the brave call. The knock on Barack Obama from many quarters has been that he's too conciliatory. But here, in the face of a naked political threat from Big Oil to exact 'huge political consequences,' he's stood up strong. This is a victory for Americans who testified in record numbers, and who demanded that science get the hearing usually reserved for big money.
"We're well aware that the fossil fuel lobby won't give up easily. They have control of Congress. But as the year goes on, we'll try to break some of that hammerlock, both so that environmental review can go forward, and so that we can stop wasting taxpayer money on subsidies and handouts to the industry. The action starts mid-day Tuesday on Capitol Hill, when 500 referees will blow the whistle on Big Oil's attempts to corrupt the Congress."
For more information, click here.
EcoWatch Daily Newsletter