Breaking: Oregon Rejects Key Permit for Coal Export Terminal
Aug. 18, 2014 05:54PM EST
Energy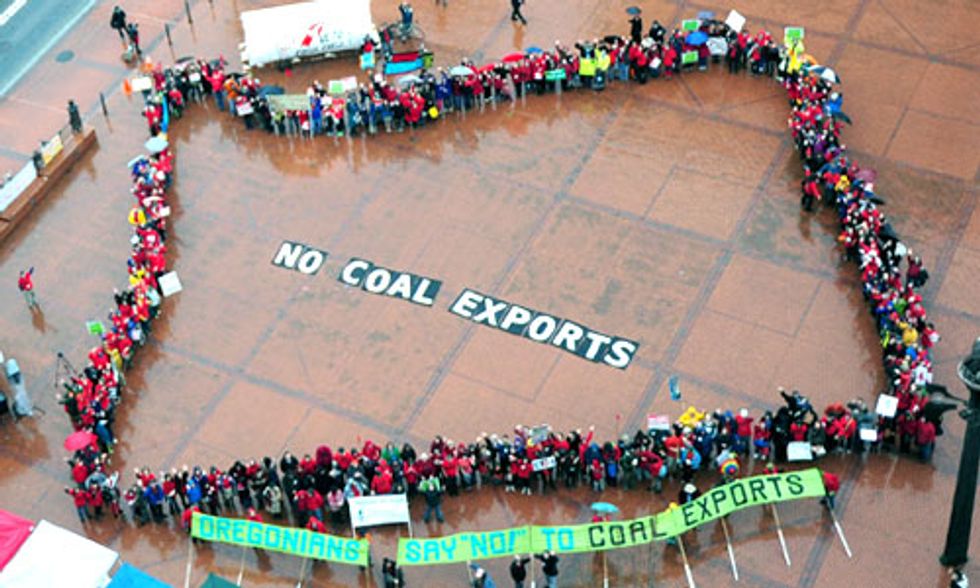 The state of Oregon stood up to dirty coal exports today by denying a key dock-building permit. This denial is a major victory for residents and climate activists who have waged a huge, high-profile campaign against coal exports. Oregon's decision today shows that our state leadership values clean air, our climate and healthy salmon runs.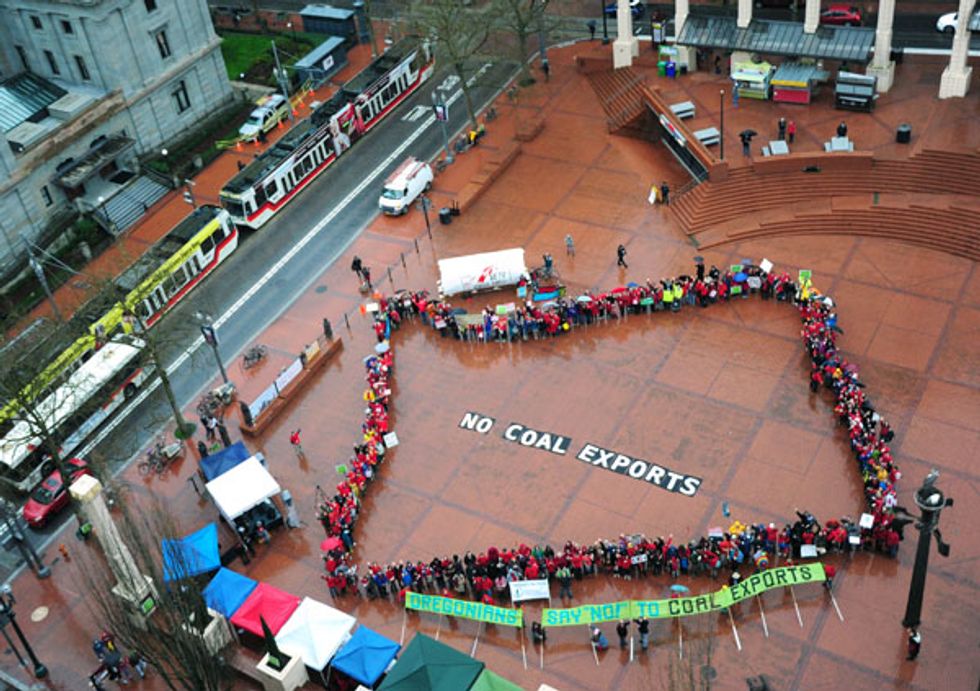 Coal export proponent, Ambre Energy asked the Oregon's Department of State Lands for permission to build a new loading dock to ship Powder River Basin coal down the Columbia River to ocean-going ships bound for Asia. Oregon said no, saying the coal export project "would unreasonably interfere with the paramount policy of this state to preserve the use of its waters for navigation, fishing and public recreation."

As American use of coal declines, the Pacific Northwest is threatened by industry trying to maintain profits by exporting the coal that is too dirty to burn here. At its peak, Oregon and Washington faced six coal export proposals. Three proposals were withdrawn by the companies and today's decision marks the first time a Pacific Northwest state agency formally rejected a coal export permit. Two coal export terminals remain on the table in Washington and face intense public opposition, led by Power Past Coal, an alliance of health, environmental, businesses, clean-energy, faith and community groups working to stop coal export off the West Coast.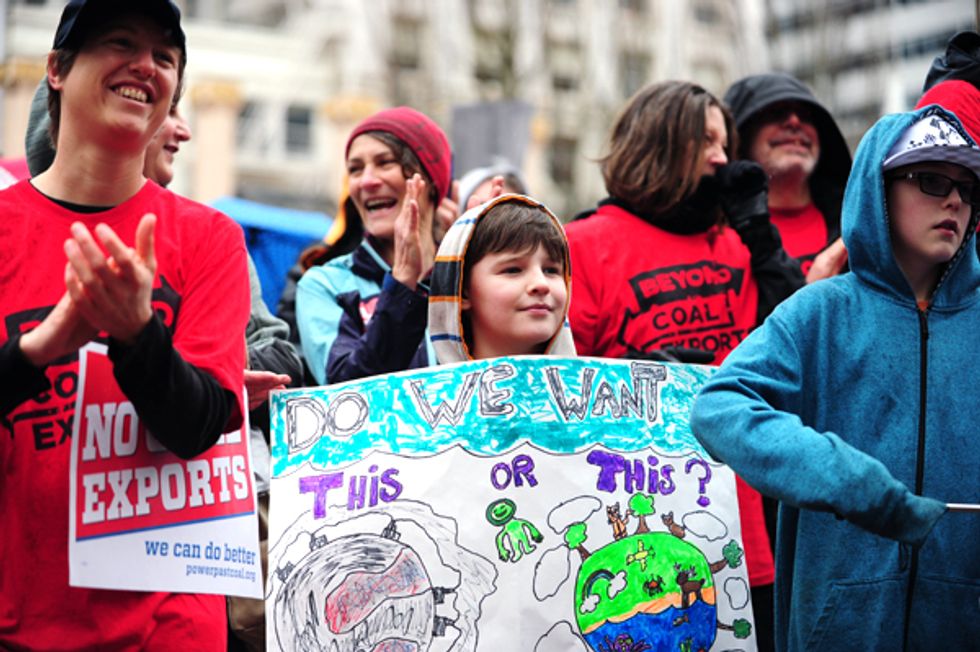 The decision to place the protection, conservation and best use of the Columbia River above coal export deals a severe blow to Ambre Energy's struggling proposal. In the spring of 2012, Australian-based Ambre Energy was described by The Australian as, "a small-time Queensland resources company … at risk of financial collapse." Since then, Ambre has failed to succeed at any of its coal-related ventures in the U.S. or abroad. Today's permit denial seriously challenges the company's ability to continue their attempt to export coal in the U.S. and should be seen as a warning to other coal companies hoping to try exporting coal to eek out more profit from their dying industry.
Here's how communities in the Northwest stood up to Ambre Energy:
More than 20,000 people contacted the Department of State Lands urging them to deny the permit to build a coal export dock.

Eighty-six elected officials from Oregon, Montana, Idaho and Washington urged Governor Kitzhaber and DSL to reject the dock permit.

Close to 600 Northwest businesses and business leaders expressed concern or outright opposition to coal export.

More than 3,000 medical professionals and public health advocates requested a denial of the Morrow Pacific project permit. Coal contains toxic pollution like lead and arsenic known to harm human health. In addition to dangerous diesel exhaust from trains, barges and ships, toxic coal dust will threaten air quality and worsen asthma, respiratory illness and other health problems.

One hundred sixty-five Oregon physicians voiced their concerns directly to Governor Kitzhaber in the Position Statement on Coal Exports from Concerned Oregon Physicians to Governor Kitzhaber.

And we rallied … we rallied like it was our job. Because protecting the river, salmon and health of our climate and community is our job.
You Might Also Like
U.S. Coal Exports Fuel Global Climate Change and Undermine Obama's Climate Plan
Coal CEO Wants to Sue EPA For 'Lying About So-Called Global Warming'
EcoWatch Daily Newsletter