Breaking: Duke Energy Coal Ash Spill Pollutes River and Threatens Drinking Water
[This is the first article in a four-part series. Read part two, read part three, read part four.]
Yesterday afternoon, Duke Energy reported that it spilled between 50,000 to 82,000 tons of coal ash into the Dan River near Eden, NC. To put the volume in perspective, the spill is the equivalent of 413 to 677 rail cars of wet coal ash poured into a public drinking water source. The spill is located on a stretch of the Dan River between Eden, NC and Danville, VA. An estimated 22 million gallons of coal ash could already be in the Dan River moving downstream.

Equally disturbing is that neither Duke Energy nor any of the government regulators issued a press release and informed the public about this massive spill until 24 hours after it was discovered. If a freight train full of this toxic waste had derailed, there would have been immediate notification and quick news coverage in order to inform and protect the public. The delay in reporting this spill is inexcusable.
A security guard who noticed unusually low water in the ash pond at the shuttered coal plant led to the discovery of the spill. This means most of the water had escaped and contaminated the river before anyone at Duke noticed.
Upon investigation, Duke discovered that a 48-inch stormwater pipe underneath the unlined 27-acre, 155-million-gallon ash pond broke Sunday afternoon and drained tens of thousands of tons of coal ash and water into the Dan River.
How could they have missed such a large volume of waste spewing out of their ash pond? Especially since the town of Danville, VA withdraws drinking water just 6 miles downstream.
This coal ash spill appears to be the third-largest in U.S. history. In 2008, a billion gallons of ash slurry spilled at a Tennessee Valley Authority power plant in Tennessee.
In 2009, Duke Energy was warned by the Environmental Protection Agency (EPA) that its 53-year old Dan River ash pond dams were a high hazard. EPA inspections in September of 2009 found them leaking and sloughing sizable sections off the dam.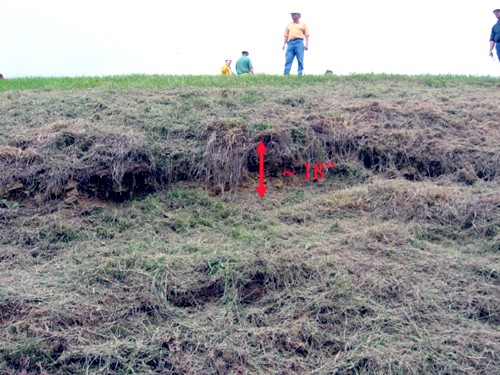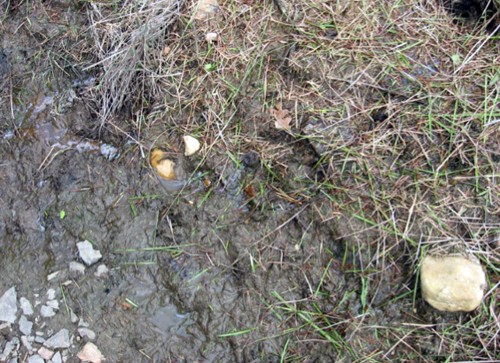 But that's not all the EPA inspectors found at the Dan River plant. They also found these mangled, dilapidated and poorly maintained storm water pipes with chain link fence falling down on top of them.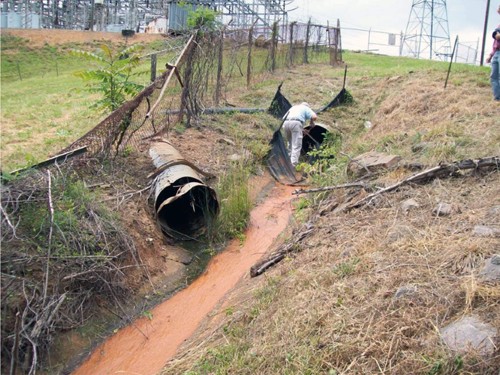 And some stumps in the ash pond dams where they are prone to rot and allow coal ash to leak: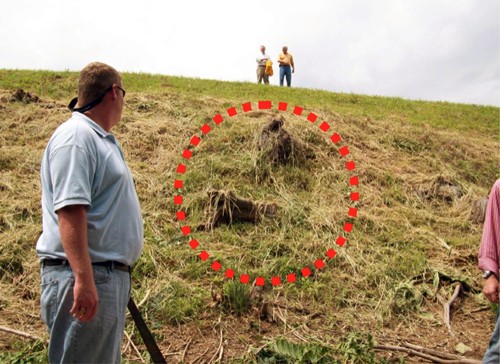 Given this history at the site, should we be surprised that a trainload of waste suddenly cascaded through an old storm drain before anyone at Duke Energy even noticed?
Waterkeeper Alliance and our local Waterkeepers in North Carolina have filed legal action against Duke Energy over leaking coal ash ponds, which have been poisoning groundwater and surface water across the Tar Heel state for decades. The state of North Carolina then sued Duke over ash handling at all of its North Carolina coal plants.
While utilities in South Carolina have settled Waterkeeper lawsuits and started cleaning up their leaking ash ponds, Duke has refused to responsibly address their ongoing contamination of public water supplies. Now their epic failure to do the right thing for the integrity and safety of public water has reached an all-time low. If Duke would step up and close all their ash ponds, many downstream communities would be safer. Waterkeeper Alliance urges Duke to put the safety of the public and our waterways first.
The Dan River coal ash spill is the latest in a series of wake-up calls about this mounting public health and environmental crisis.
Visit EcoWatch's COAL and WATER pages for more related news on this topic.

www.youtube.com
By Katie O'Reilly
Two years ago—long before coal became one of the most dominant and controversial symbols of the 2016 presidential election—Bloomberg Philanthropies approached production company RadicalMedia with the idea of creating a documentary exploring the U.S. coal mining industry. Last spring, they brought on Emmy-nominated director Michael Bonfiglio, tasked with forging a compelling story out of the multitudes of facts, statistics and narratives underlying the declining industry.
Keep reading...
Show less
Mayors for 100% Clean Energy
Keep reading...
Show less
www.youtube.com
President Trump visited Cedar Rapids, Iowa on June 21 to speak to a large crowd in the U.S. Cellular Center at a political rally organized by his campaign.
As Trevor Noah noted during The Daily Show episode last night (starts at 2:25), the real reason Trump has these rallies is to "get back in front of his loyal crowds and feed of their energy." Noah believes that "Trump supporters are so on board with their dude he can say anything and they'll come along for the ride."
Keep reading...
Show less
www.youtube.com
By Andy Rowell
Any day now we will truly witness climate change in action. Within days at worst, maybe weeks at best, scientists predict that a huge section of the Larsen C ice shelf in Antarctica will break off into the ocean, in what is called a major "carving" event.
Keep reading...
Show less
www.youtube.com
Thanks to Newsy for their coverage on Thursday's news that the U.S. Fish and Wildlife Service removed grizzly bears in the Greater Yellowstone region from the Endangered Species List.
Watch above as Newsy explains that the decision comes despite serious concerns from the environmental and scientific community, and Tribal Nations about a declining, isolated grizzly bear population with diminishing food resources and record-high mortalities.
Keep reading...
Show less
www.facebook.com
By Francine Kershaw
Seismic airguns exploding in the ocean in search for oil and gas have devastating impacts on zooplankton, which are critical food sources for marine mammals, according to a new study in Nature. The blasting decimates one of the ocean's most vital groups of organisms over huge areas and may disrupt entire ecosystems.
And this devastating news comes on the heels of the National Marine Fisheries Service's proposal to authorize more than 90,000 miles of active seismic blasting. Based on the results of this study, the affected area would be approximately 135,000 square miles.
Keep reading...
Show less
By Jill Richardson
Is coconut oil:
good for you
bad for you
neither good nor bad
scientists don't know
The subject of this question is the source of a disagreement. Initially, the question was thought to be settled decades ago, when scientist Ancel Keys declared all saturated fats unhealthy. Coconut oil, which is solid at room temperature, is a saturated fat.
Keep reading...
Show less
The U.S. Fish and Wildlife Service removed grizzly bears in the Greater Yellowstone region on Thursday from the Endangered Species List. The decision comes despite serious concerns in the scientific community about a declining, isolated population with diminishing food resources and record-high mortalities, as well as strong opposition from an unprecedented number of Tribal Nations.
Keep reading...
Show less
ArborGen pine tree field test site in South Carolina. BJ McManama
By BJ McManama
ArborGen Corporation, a multinational conglomerate and leading supplier of seedlings for commercial forestry applications, has submitted an approval request to the U.S. Department of Agriculture, Animal and Plant Health Inspection Service to deregulate and widely distribute a eucalyptus tree genetically engineered (GE) to be freeze tolerant. This modification will allow this GE variety to be grown in the U.S. Southeast. The reason this non-native and highly invasive tree has been artificially created to grow outside of its tropical environment is to greatly expand production capacity for the highly controversial woody biomass industry.
Keep reading...
Show less


Get EcoWatch in your inbox