This website uses cookies to ensure you get the best experience while browsing it. By clicking 'Got It' you're accepting these terms.
BP's Oil Working Its Way up the Food Chain
Mar. 21, 2012 06:08AM EST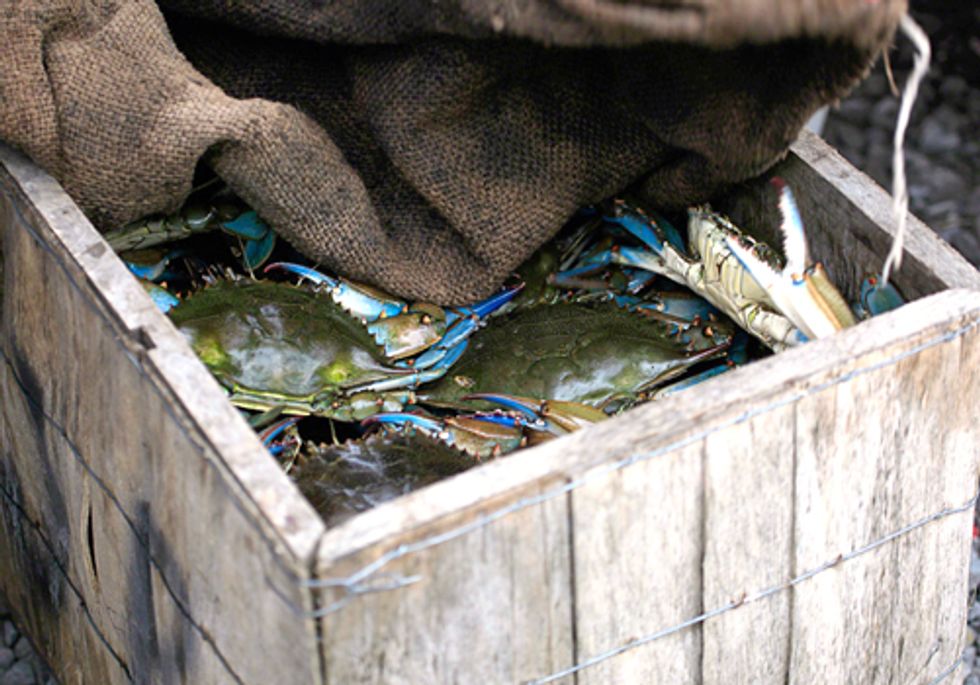 By Andy Rowell
At the height of the Deepwater disaster, then CEO of BP, Tony Hayward said it was only a drop in the ocean, so not to worry.
BP's scientists and cronies were quick to argue that the vast majority of the oil had been broken down and dispersed and that there was nothing to worry about.
Sections of the right-wing press howled with rage that once again environmentalists were scaremongering.
Independent scientists and campaigners, especially those with the bitter experience of the Exxon Valdez, were quick to point out that the oil had gone somewhere, and the lessons from Alaska is that it would take time, probably years, to fully understand where the oil went and what impact it had had on the Gulf's fauna and flora.
Since then scientists have been working to find out where the oil went.
One study was led by East Carolina University with researchers from the University of Maryland Center for Environmental Science, Oregon State University, Georgia Institute of Technology, and U.S. Geological Survey.
The new scientific research has confirmed that oil from the BP's well made it into the ocean's food chain through the smallest of organisms—zooplankton.
Zooplankton serve as food for baby fish and shrimp and act as conduits for the movement of oil contamination and pollutants into the food chain.
The scientists were able to give a unique fingerprint to the Deepwater Horizon oil and they were able to trace this oil to confirm that it entered the food web even after the well was capped.
The Deepwater oil could be found in some zooplankton as much as a month after the leaking wellhead was capped.
"Our research helped to determine a 'fingerprint' of the Deepwater Horizon spill—something that other researchers interested in the spill may be able to use," said Dr. Siddhartha Mitra of Eastern Carolina University. "Furthermore, our work demonstrated that zooplankton in the Northern Gulf of Mexico accumulated toxic compounds derived from the Macondo well."
"Traces of oil in the zooplankton prove that they had contact with the oil and the likelihood that oil compounds may be working their way up the food chain," added Dr. Michael Roman of the University of Maryland Center for Environmental Science.
I am sure this is not the last we will hear of this.
For more information, click here.
EcoWatch Daily Newsletter
A new report spotlights a U.N. estimate that at least 275 million people rely on healthy coral reefs. A sea turtle near the Heron Island in the Great Barrier Reef is seen above. THE OCEAN AGENCY / XL CATLIN SEAVIEW SURVEY
In a new report about how the world's coral reefs face "the combined threats of climate change, pollution, and overfishing" — endangering the future of marine biodiversity — a London-based nonprofit calls for greater global efforts to end the climate crisis and ensure the survival of these vital underwater ecosystems.
Half of the extracted resources used were sand, clay, gravel and cement, seen above, for building, along with the other minerals that produce fertilizer. Cavan Images / Cavan / Getty Images
The world is using up more and more resources and global recycling is falling. That's the grim takeaway from a new report by the Circle Economy think tank, which found that the world used up more than 110 billion tons, or 100.6 billion metric tons, of natural resources, as Agence France-Presse (AFP) reported.
By Gero Rueter
Heating with coal, oil and natural gas accounts for around a quarter of global greenhouse gas emissions. But that's something we can change, says Wolfgang Feist, founder of the Passive House Institute in the western German city of Darmstadt.

By George Citroner
Recent research finds that official government figures may be underestimating drug deaths by half.
Researchers estimate that 142,000 people died due to drug use in 2016.
Drug use decreases life expectancy after age 15 by 1.4 years for men and by just under 1 year for women, on average.
Government records may be severely underreporting how many Americans die from drug use, according to a new study by researchers from the University of Pennsylvania and Georgetown University.
Water coolers in front of shut-off water fountains at Center School in Stow, MA on Sept. 4, 2019 after elevated levels of PFAS were found in the water. David L. Ryan / The Boston Globe via Getty Images
In a new nationwide assessment of drinking water systems, the Environmental Working Group found that toxic fluorinated chemicals known as PFAS are far more prevalent than previously thought.