This website uses cookies to ensure you get the best experience while browsing it. By clicking 'Got It' you're accepting these terms.
BPA Exposure Linked to Rising Rates of Male Infertility
Jan. 23, 2015 08:05AM EST
Health + Wellness
BPA and other estrogenic compounds hamper development of the stem cells responsible for producing sperm in mice, which suggests such exposure could contribute to declining sperm counts in men, according to a new study.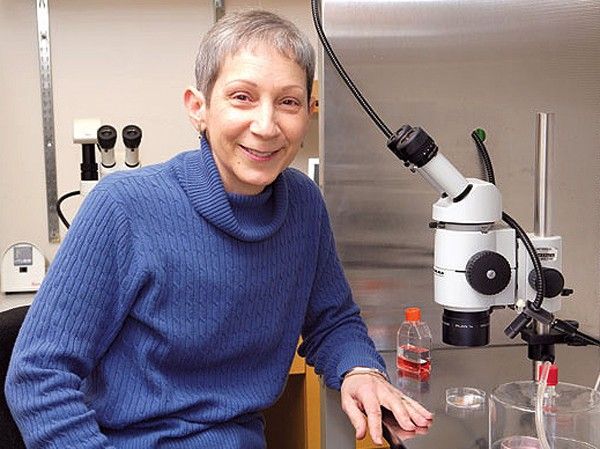 The study, published online yesterday in PLoS Genetics, is the first to suggest that low, brief exposures to bisphenol-A, or other estrogens such as those used in birth control but found as water contaminants, early in life can alter the stem cells responsible for producing sperm later in life.
Exposure to estrogens "is not simply affecting sperm being produced now, but impacting the stem cell population, and that will affect sperm produced throughout the lifetime," said Patricia Hunt, a geneticist at Washington State University who led the study.
BPA is a ubiquitous chemical found in most people and used to make polycarbonate plastic and found in some food cans and paper receipts. People also are exposed to synthetic estrogens used in birth control as they are commonly found contaminating water, even after treatment.
The U.S. Food and Drug Administration banned BPA from baby bottles in 2012 but maintains that BPA currently used in food containers and packaging is safe. And this week the European Food Safety Authority announced in a new assessment there is "no consumer health risk from bisphenol-A exposure."
However, Hunt's study adds to evidence that low doses of the compound may harm us.
Hunt and colleagues exposed some newborn mice to BPA and some newborn mice to a synthetic estrogen used in birth control pills and hormone therapy.
These exposures—comparable to human exposures to the compounds—caused "permanent alterations" to the stem cells responsible for sperm production, the authors wrote.
The researchers also transplanted the stem cells into unexposed mice and verified the impacts to sperm development.
It is "sobering evidence" for possible harmful impacts from short-term exposure, said Mary Ann Handel, a senior research scientist with The Jackson Laboratory, which specializes in genetics research.
Scientists previously found BPA exposure impacts mice testis size and sperm development and prostate growth. But what Hunt and colleagues did was different—they found a possible reason why these things happen: changes to the stem cells, which are vital for male reproduction.
"The negative effects of estrogenic chemicals on the developing male include an expanding list of subtle changes to the developing brain, reproductive tract and testis," the authors wrote. "Changes in all three have the potential to induce major reproductive repercussions and … the biological underpinnings remain unclear."
Over the past few decades, researchers have noted declining sperm counts and quality in places such as Europe, Japan and the U.S. In Denmark, more than 40 percent of young men have sperm counts associated with infertility or decreased fertility.
"When you show you're impacting a stem cell—that's a huge deal," said University of Missouri scientist Frederick vom Saal, who was not part of the study. "This exposure could very well be the basis for transgenerational loss of sperm production."
Sperm production is a continuous process: Once males hit puberty and start producing sperm, stem cells slowly divide and give rise to new cells to produce sperm.
And, while there are some limits in using mice and extrapolating findings to humans, the reproductive systems' "fundamentals are the same," Hunt said.
However, Steven Hentges of the American Chemistry Council, which represents chemical manufacturers, said in an emailed response that multiple large studies "consistently find no reproductive effects in males or females at any dose remotely close to the levels of BPA to which people are actually exposed."
He said Hunt's study is of "limited relevance to human health" and that the doses used were much higher than actual human exposure.
Hunt said that is not true.
"The levels we used are based on previous studies and produce very low levels in blood that are lower than those reported in humans," Hunt said.
Vom Saal said it's important in future studies to see if the stem cell changes from exposure are passed to future generations. Evidence suggests that estrogenic compounds appear to alter the ability of genes to function properly, a phenomenon referred to as epigenetic changes.
When such changes happen, it can mean similar problems in sperm production for future generations. And "since most people are consistently exposed to BPA and other estrogenic compounds, each generation could have it a bit worse," vom Saal said.
Hunt and colleagues did run into one problem—there are secondary impacts, such as fluid retention, which make it difficult to take the stem cell research to the next level and look at correlations in sperm cell counts and measures of reproductive ability.
"Exposure is not just affecting cells in testis but the whole animal," Hunt said.
Hunt admits this is "complicated genetics stuff," but said the consequences are quite important.
"This implicates cells way upstream" and could mean problems for "subsequent generations after exposure," she said.
YOU MIGHT ALSO LIKE
Is Artificial Turf Safe for Your Children?
10 Spectacular Hikes to Consider for Your Next Outdoor Adventure
EcoWatch Daily Newsletter
picture alliance / San Diego Union-Tribune / C. Neuman
By Andreas Knobloch
The U.S. has acquired quite a liking for the Mexican dip guacamole. Especially on the day of the Super Bowl, Americans devour the avocado-based dip in immense quantities. According to the Avocado Producers and Exporting Packers Association of Mexico (APEAM), 120,000 tons of avocados were imported by the U.S. for consumption during this year's Super Bowl alone. That's 20 percent more than in the previous year and four times the quantity of 2014.
Sixteen-year-old Swedish climate activist Greta Thunberg with Charles Norman Shay, a Native American D-Day Veteran and a sponsor of the Freedom Award, during the 2019 Freedom Award Ceremony, in Abbaye-aux-Dames, Caen, France, on Sunday, July 21, 2019. (Photo: Artur Widak/NurPhoto via Getty Images)
By Andrea Germanos
Climate activist Greta Thunberg on Sunday urged people to recognize "the link between climate and ecological emergency and mass migration, famine, and war" as she was given the first "Freedom Prize" from France's Normandy region for her ongoing school strikes for climate and role in catalyzing the Fridays for future climate movement.
Golde Wallingford submitted this photo of "Pure Joy" to EcoWatch's first photo contest. Golde Wallingford
EcoWatch is pleased to announce our third photo contest!

Protests led by Native Hawaiians have blocked the construction of a telescope at the summit of Mauna Kea on Big Island. Actions for
Mauna Kea /
Facebook
By Jessica Corbett
A week after construction was scheduled to resume on a long-delayed $1.4 billion telescope at the summit of Mauna Kea — a dormant volcano on Hawaii's Big Island — thousands of Native Hawaiians who consider the mountain sacred continued to protest the planned observatory.

California Condor at soaring at the Grand Canyon. Pavliha / iStock / Getty Images
North America's largest bird passed an important milestone this spring when the 1,000th California condor chick hatched since recovery efforts began, NPR reported Sunday.
The Roloway monkey has been pushed closer to extinction. Sonja Wolters / WAPCA / IUCN
The statistics around threatened species are looking grim. A new report by the International Union for Conservation of Nature (IUCN) has added more than 9,000 new additions to its Red List of threatened species, pushing the total number of species on the list to more than 105,000 for the first time, according to the Guardian.
BRENDAN SMIALOWSKI / AFP / Getty Images
The campaign to re-elect President Donald Trump has found a new way to troll liberals and sea turtles.
Night long exposure photograph of wildifires in Santa Clarita, California. FrozenShutter / E+ / Getty Images
By Kristy Dahl
Last week, UCS released Killer Heat, a report analyzing how the frequency of days with a dangerously hot heat index — the combination of temperature and humidity the National Weather Service calls the "feels like" temperature — will change in response to the global emissions choices we make in the coming decades.