This website uses cookies to ensure you get the best experience while browsing it. By clicking 'Got It' you're accepting these terms.
BP Trial 'Close to Settlement'
Feb. 27, 2012 10:24AM EST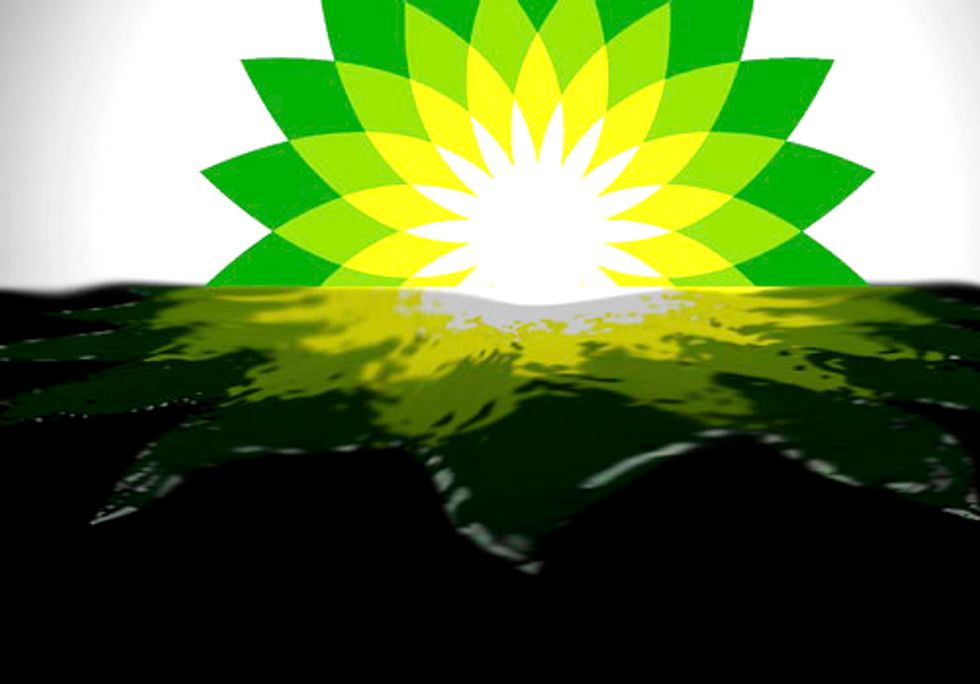 By Andy Rowell
So the trial of the century may not happen after all.
On the morning of Feb. 27, lawyers representing more than 116,000 plaintiffs had been due in court in New Orleans to begin the trial against BP and other defendants resulting from the Deepwater Horizon.
The trial could have lasted two years. Documents in the case run to more than 72 million pages—that makes a pile of paper four-and-a-half miles high.
But the Financial Times is reporting that the two sides could be "close to a possible settlement."
Bloomberg is also reporting that the settlement could be in the region of $14 billion, which is in line with analysts' expectations.
Late Feb. 26, the judge agreed to postpone the trial for a week to see if a pre-trial deal could be done. In a joint statement, BP and the 90 or so plaintiff lawyers said they "working to reach agreement to fairly compensate people and businesses affected by the Deepwater Horizon accident and oil spill."
The trial is now due to begin on March 5th  if no deal is reached.
So is it better for the plaintiffs to try and settle or go to trial? On the one hand, the lesson of history is not great.
Remember the Exxon Valdez? In the decades it took for the case to grind through the court, through numerous appeals it took so long that a third of the original plaintiffs died. At the end they had to settle for about $15,000. In the immediate aftermath of the disaster, Exxon had offered them $50,000.
So the real winner was Exxon (and its fat-cat lawyers), who dragged litigation out for 20 years or so.
However, many industry analysts and experts say a quick settlement is in BP's best interest, especially if it was a "super settlement" that settled all claims including those from the U.S. government and Gulf states. This would free up BP to expand drilling in the U.S. again.
So could a global deal be close that would end the claims together? "Before today, I had almost given up on the possibility of a global settlement before a trial began," Edward Sherman, a professor at Tulane University Law School and specialist in complex litigation told Reuters. "Now, with an extra week, it seems to improve the chances."
What we do know is that the lawyers have already got rich and will get a whole lot richer. For the defendants' lawyers, the case is already a "well-fed cash cow", with BP's legal costs some $1.73bn. The plaintiffs' lawyers who have already racked up a bill that could be higher, looks set to earn billions if there is a settlement, as they receive 30-40 per cent of the damages.
But settling may not be in the interests of the ordinary plaintiffs, who could be denied proper justice and to hear the truth of what really happened on that fateful day.
There is really good reason to go to trial, to determine why the rig exploded, who was at fault, how much oil was really spilled and the real extent of the environmental damage.
One person who intends to be in court if the trial goes head is Sheryl Revette, whose husband husband, Dewey, was one of the 11 rig workers killed in the disaster.
I think she deserves her day in court to see BP in the dock and to find out why her husband died.
For more information, click here.
EcoWatch Daily Newsletter
The Ernest N. Morial Convention Center in New Orleans, Louisiana has been converted to a 1,000-bed field hospital for coronavirus patients to alleviate stress on local hospitals. Chris Graythen / Getty Images
An area in Louisiana whose predominantly black and brown residents are hard-hit by health problems from industry overdevelopment is experiencing one of the highest death rates from coronavirus of any county in the United States.
A woman lies in bed with the flu. marka/Universal Images Group via Getty Images
A central player in the fight against the novel coronavirus is our immune system. It protects us against the invader and can even be helpful for its therapy. But sometimes it can turn against us.
Several flower species, including the orchid, can recover quickly from severe injury, scientists have found. cunfek / iStock / Getty Images Plus
Calling someone a delicate flower may not sting like it used to, according to new research. Scientists have found that many delicate flowers are actually remarkably hearty and able to bounce back from severe injury.
A Boeing 727 flies over approach lights with a trail of black-smoke from the engines on April 9, 2018. aviation-images.com / Universal Images Group via Getty Images
With global air travel at a near standstill, the airline industry is looking to rewrite the rules it agreed to tackle global emissions. The Guardian reports that the airline is billing it as a matter of survival, while environmental activists are accusing the industry of trying to dodge their obligations.
A National Guard member works on election day at a polling location on April 7, 2020 in Madison, Wisconsin. Andy Manis / Getty Images.
ByJulia Baumel
The outbreak of COVID-19 across the U.S. has touched every facet of our society, and our democracy has been no exception.