This website uses cookies to ensure you get the best experience while browsing it. By clicking 'Got It' you're accepting these terms.
BP Profits $3 Million Each Hour in 2011—Attempts to Evade Responsibility to Gulf
Feb. 07, 2012 05:10AM EST
Energy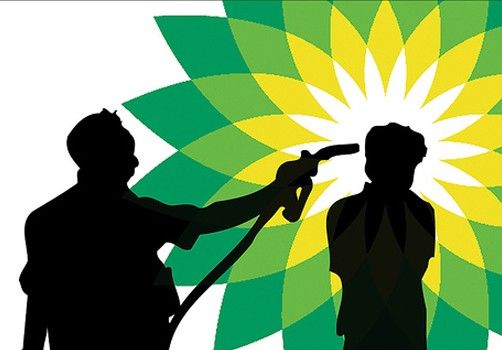 By Jaclyn McDougal
Reports on Feb. 7 indicate that BP made a major profit for 2011. BP announced that it made a profit of $25.7 billion during the 2011 calendar year. BP's fourth-quarter profits alone reached $7.69 billion, up 38 percent from 2010. The company made $3 million every hour during 2011.
"BP made nearly $26 billion and the Gulf still waits to be restored," said Jeremy Symons, senior vice president of conservation and education with National Wildlife Federation. "Now it's up to Congress to hold BP accountable and repair the Gulf's waters, wildlife and America's seafood supply by passing the RESTORE Act—before BP hastily reaches a settlement that could let them off the hook for the full amount of fines they should pay."
"Nearly two years after the Gulf oil disaster BP has still not fulfilled its commitment to the Gulf of Mexico, but instead is preparing for their upcoming trial with a full war chest," Symons stated. "BP's announcement on their annual profits today shows that they have available funds for widespread restoration but choose to use their money for commercials showcasing their broken promises to the Gulf of Mexico."
Restoration is critical to the well-being of the Gulf ecosystems and livelihoods. A healthy ecosystem is the lifeblood of a healthy Gulf economy, both regionally and nationally. Congress must pass the RESTORE Act before a settlement sends the fine money to Washington, D.C. where it can be used for unrelated federal spending, instead of restoring the ecosystems and economies of the five Gulf States.
For more information, click here.
EcoWatch Daily Newsletter
Colombia rainforest. Marcel Oosterwijk / CC BY-SA 2.0
Many of us think of the Amazon as an untouched wilderness, but people have been thriving in these diverse environments for millennia. Due to this long history, the knowledge that Indigenous and forest communities pass between generations about plants, animals and forest ecology is incredibly rich and detailed and easily dwarfs that of any expert.
picture-alliance / Newscom / R. Ben Ari
By Wesley Rahn
Plastic byproducts were found in 97 percent of blood and urine samples from 2,500 children tested between 2014 and 2017, according to a study by the German Environment Ministry and the Robert Koch Institute.

Pexels
Medically reviewed by Daniel Bubnis, MS, NASM-CPT, NASE Level II-CSS
Hot yoga has become a popular exercise in recent years. It offers many of the same benefits as traditional yoga, such as stress reduction, improved strength, and flexibility.
Lara Hata / iStock / Getty Images
By SaVanna Shoemaker, MS, RDN, LD
Rice is a staple in many people's diets. It's filling, inexpensive, and a great mild-tasting addition to flavorful dishes.
An image of the trans-alaskan oil pipeline that carries oil from the northern part of Alaska all the way to valdez. This shot is right near the arctic national wildlife refuge. kyletperry / iStock / Getty Images Plus
The Trump administration has initialized the final steps to open up nearly 1.6 million acres of the protected Alaskan National Wildlife Refuge to allow oil and gas drilling.
Kaboompics / Pexels
Tensions between lawmakers and several large manufacturing companies came to a head on Capitol Hill this week during a hearing on toxic fluorochemicals in U.S. drinking water.