Boyan Slat to Deploy 'Longest Floating Structure in World History' to Clean Ocean Plastic
Jun. 02, 2015 10:44AM EST
Business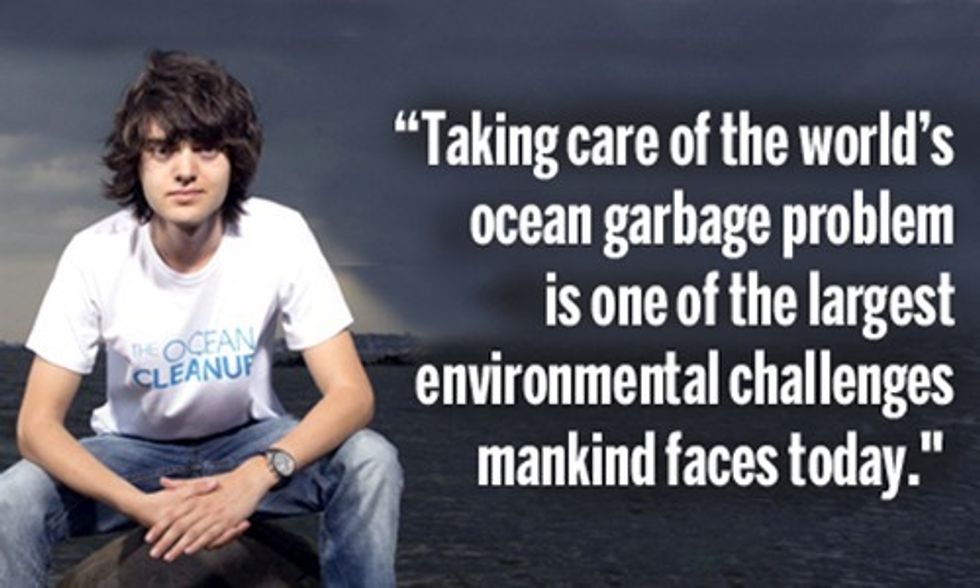 Boyan Slat, the 20-year-old founder and CEO of The Ocean Cleanup, has officially announced that the world's first ocean-cleaning system is set to deploy in 2016.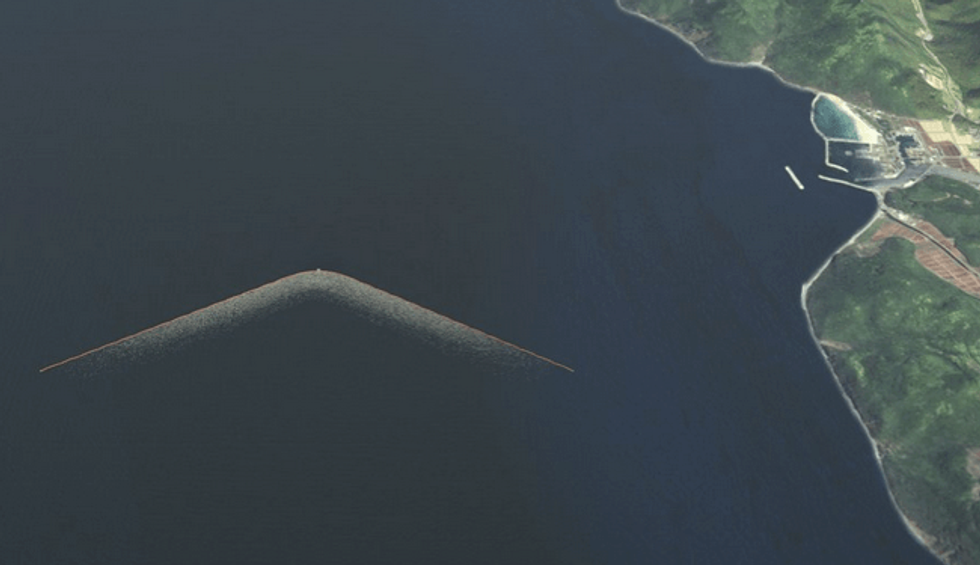 "Taking care of the world's ocean garbage problem is one of the largest environmental challenges mankind faces today," Slat stated in a blog post. "Not only will this first cleanup array contribute to cleaner waters and coasts but it simultaneously is an essential step towards our goal of cleaning up the Great Pacific Garbage Patch. This deployment will enable us to study the system's efficiency and durability over time."
He says, the system, which involves a static platform that passively corrals plastics as wind and ocean currents push debris through 2000-meter booms, will be the longest floating structure ever deployed in the ocean.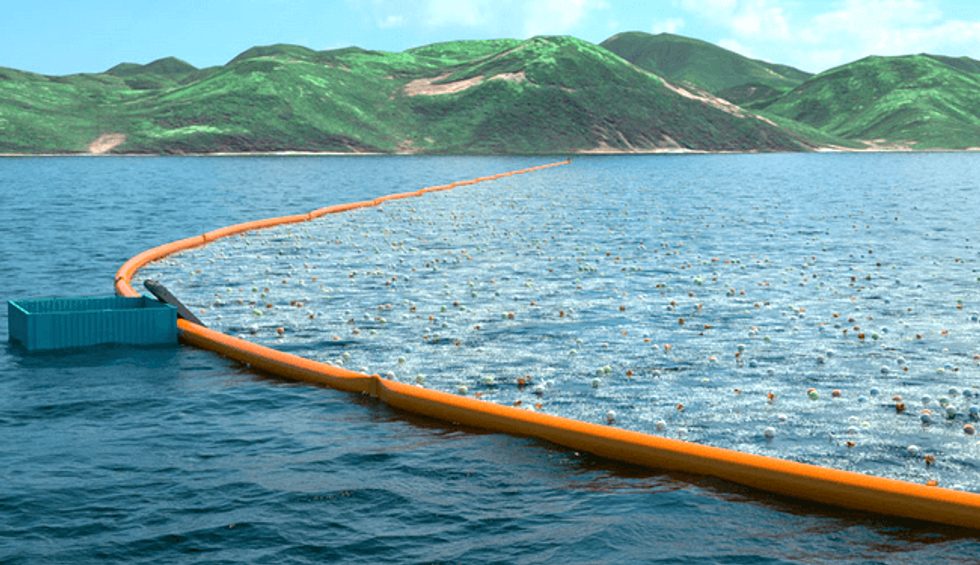 The pilot program will be operational for at least two years in the proposed deployment location of Tsushima island in Japan, where approximately one cubic meter of plastic pollution per person is washed up each year.
The island will evaluate whether the captured plastic can be used as an alternative energy source. In the tweet below, Slat and Tsushima Island mayor Yasunari Takarabe signed a mutual agreement for the pilot program.
.@BoyanSlat and Tsushima Island's mayor sign Mutual Agreement for the coastal pilot. pic.twitter.com/J3aoqhi7p8

— The Ocean Cleanup (@TheOceanCleanup) May 28, 2015
Successful deployment will represent "an important milestone in The Ocean Cleanup's mission to remove plastic pollution from the world's oceans," the company said.
The young environmentalist has been working on this ambitious project since 2012, where he first presented his idea at a TEDx talk in the Netherlands at the tender age of 17.
Despite some critics writing off the idea, Slat and a team of 70 scientists and engineers composed a 530-page feasibility report, concluding that the concept "is indeed likely a feasible and viable ocean cleanup technique." Their conclusion has also been peer-reviewed by external experts, Slat attested in a blog post.
The company said that within five years, after a series of deployments of increasing scale, it plans to deploy a 100km-long system between Hawaii and California to clean up about half the Great Pacific Garbage Patch.
Yes, it's big. pic.twitter.com/Udl81VnWq1

— The Ocean Cleanup (@TheOceanCleanup) May 21, 2015
YOU MIGHT ALSO LIKE
8 Reasons the Clean Water Rule Fails to Protect People and the Planet
Tar Balls Wash Ashore Popular LA Beaches: Officials Consider Link to Santa Barbara Oil Spill
EcoWatch Daily Newsletter
Related Articles from EcoWatch