Bottled Water Kicked Out of Maryland State Offices
Oct. 11, 2011 02:43PM EST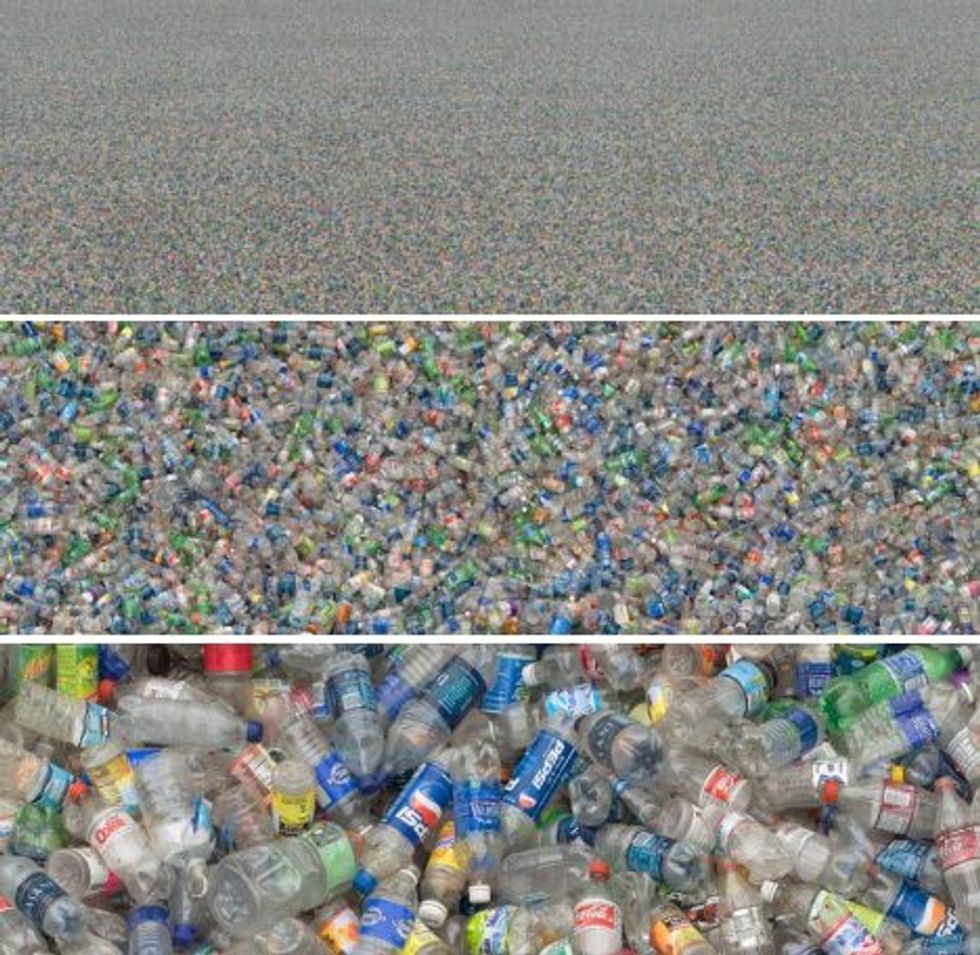 Sept. 29, Gov. Martin O'Malley announced plans to phase out taxpayer spending on bottled water for all state agencies and support public tap water. With this announcement, Maryland becomes the sixth state to respond to the urging of the grassroots to think outside the bottle. 
Maryland's drinking water quality is among the highest in the world, yet Maryland residents drink more than 261 million gallons of bottled water a year.  At the same time, Maryland's drinking water infrastructure needs an investment of $3.96 billion over the next 20 years. 
"Today's decision by the Green Purchasing Committee will have a positive impact on our state's budget and our environment," said Gov. O'Malley. "I want to thank the committee for its work implementing the Green Purchasing Act and ensuring that we are proactively taking responsive steps to improve our environment and cut costs at the same time."
The state of Maryland has been a hotbed for bottled water free activity at the city and county level—both Fredrick and Montgomery County as well as the City of Takoma Park are bottled water free. In March, dozens of establishments around the state capital announced that they were going bottled water free and urged the state government to make this same simple, yet important policy change. 
"This is a no-brainer for our city," said Mayor Bruce Williams of Takoma Park. "Our public officials are championing investment in public water systems since these systems provide needed drinking water, create green jobs and preserve the long-term viability of our most essential shared resource. It's a win-win equation when states stop pouring taxpayer dollars down the drain and plastic into landfills."
Over 30 local businesses in Annapolis, including Level: A Small Plates Lounge and Free State Press signed on to support Corporate Accountability International's Think Outside the Bottle campaign, which aims to promote, protect and ensure public funding for the nation's public water systems. Seventeen of these 30 businesses and institutions have gone bottled water free. 
 "It is a shame that consumers are being led to bottled water while the political will to adequately fund public water systems has waned. Today, bottling giants like Nestlé stake their long-term growth on the continued decline of public water infrastructure and their ability to disparage it," said Jim Martin, president of Free State Press. "But states don't have to feed this vicious cycle any longer. I am proud that our leaders have voted for the tap by kicking bottled water out of the Maryland State House and state office buildings."
Maryland is the sixth state to kick the bottle. Connecticut, Vermont, New York, Colorado and Illinois have already cut bottled water spending. These states are supported by 140 cities, hundreds of businesses, dozens of organizations and tens of thousands of individuals nationwide that are supporting public water systems by bucking the bottle.
A study by the U.S. Conference of Mayors suggests that closing the tap investment gap could create tens of thousands of jobs, and help generate tens of billions of dollars in GDP. Conversely, bottled water has a range of costs to taxpayers. For example, each year cities and states pay at least $42 million to dispose of plastic water bottles.
"During these tough economic times our government should be spending scarce public dollars on projects that provide vital public services and grow the economy at large, not just the coffers for a handful of private corporations," said Kristin Urquiza, Think Outside the Bottle director at Corporate Accountability International. "Investment in public water is, in this respect, one of the wisest investments we can make. We encourage other state leaders to follow the example set by Gov. O'Malley and mayors across the state."
The decision to phase out spending on bottled water was an action item of the Maryland Green Purchasing Committee, a committee established by the Department of Natural Resources when O'Malley signed into law the Green Maryland Act of 2010. The announcement came in response to the groundswell of public support mobilized for such official actions by Corporate Accountability International supporters across the state.
For more information, click here.
—————
Corporate Accountability International (formerly Infact) is a membership organization that has, for the last 34 years, successfully advanced campaigns protecting health, the environment and human rights. Think Outside the Bottle is Corporate Accountability International's national campaign to promote, protect and ensure public funding for the nation's public water systems.
EcoWatch Daily Newsletter