Both Party Platforms are Bad News for the Environment
Sep. 05, 2012 10:21AM EST
Climate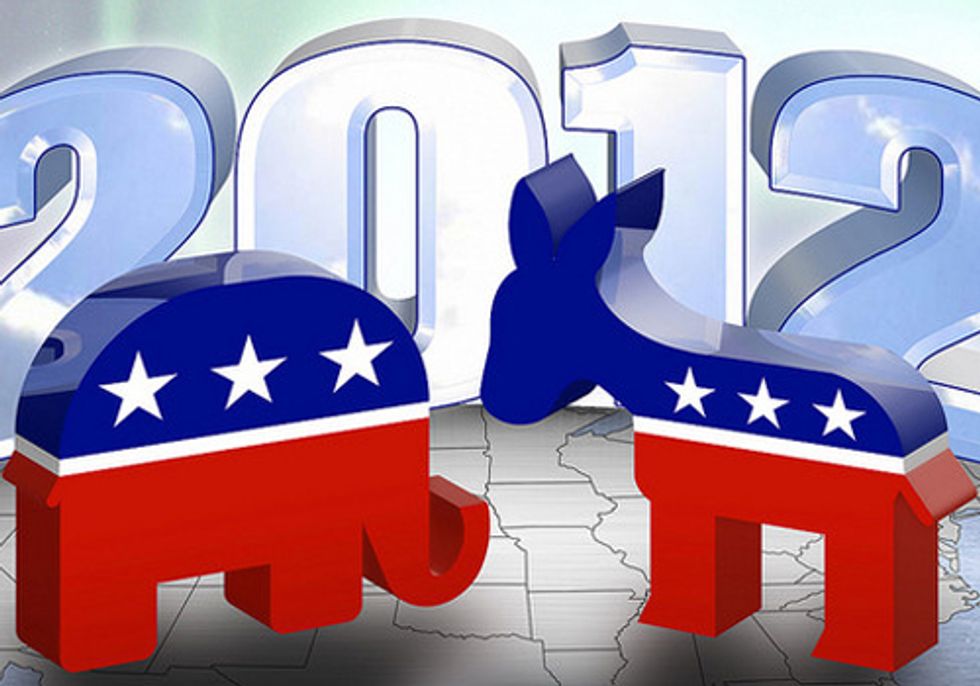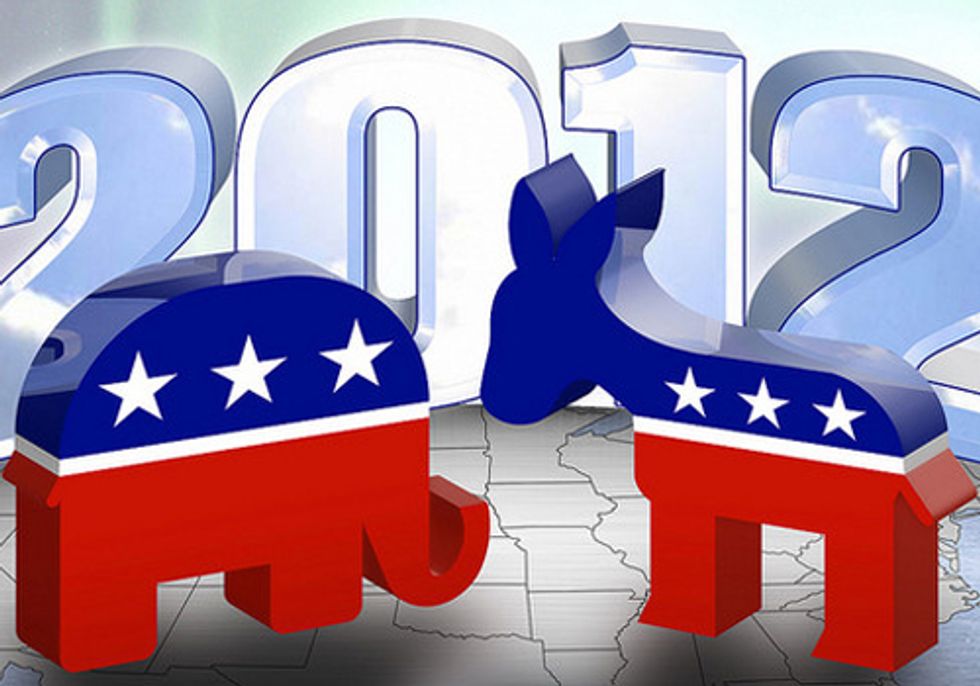 Now that the Democratic convention is underway and the Republican convention is history, both parties have released their respective "party platforms" for 2012 and both are bad news for the environment.
The Republican platform is exactly what we might expect from a party whose representatives have called the U.S. Environmental Protection Agency (EPA) a "a job-killing regulatory engine of higher energy prices." In their entire stated party platform, the phrase "climate change" only appears one time and that mention is only to criticize President Obama's (and other prominent leaders') claims that climate change is a threat to our national security.
Their platform specifically calls for an "all of the above" energy approach, which primarily means dependence on fossil fuels. Here is what they say:
The Republican Party is committed to domestic energy independence. The United States and its neighbors to the North and South have been blessed with abundant energy resources, tapped and untapped, traditional and alternative, that are among the largest and most valuable on earth. Advancing technology has given us a more accurate understanding of the nation's enormous reserves that are ours for the development. The role of public officials must be to encourage responsible development across the board. Unlike the current Administration, we will not pick winners and losers in the energy marketplace. Instead, we will let the free market and the public's preferences determine the industry outcomes. In assessing the various sources of potential energy, Republicans advocate an all-of-the-above diversified approach, taking advantage of all our American God-given resources. That is the best way to advance North American energy independence.
Our policies aim at energy security to ensure an affordable, stable, and reliable energy supply for all parts of the country and all sectors of the economy. Energy security is intimately linked to national security both in terms of our current dependence upon foreign supplies and because some of the hundreds of billions of dollars we pay for foreign oil ends up in the hands of terrorist groups that wish to harm us. A growing, prosperous economy and our standard of living and quality of life, moreover, depend on affordable and abundant domestic energy supplies.
It is ironic that they chose to mock the President's claim that climate change and energy independence are linked to national security, yet they make the very same claim in their own official platform. They go on to attack the President and their favorite target, the EPA:
The current Administration—with a President who publicly threatened to bankrupt anyone who builds a coal-powered plant—seems determined to shut down coal production in the United States, even though there is no cost-effective substitute for it or for the hundreds of thousands of jobs that go with it as the nation's largest source of electricity generation. We will end the EPA's war on coal and encourage the increased safe development in all regions of the nation's coal resources, the jobs it produces, and the affordable, reliable energy that it provides for America. Further, we oppose any and all cap and trade legislation.
And then they tout one of the most commonly debunked talking points possible:
The current President personally blocked one of the most important energy and jobs projects in years. The Keystone XL Pipeline–which would have brought much needed Canadian and American oil to U.S. refineries–would create thousands of jobs. The current President's job-killing combination of extremism and ineptitude threatens to create a permanent energy shortage. We are committed to approving the Keystone XL Pipeline and to streamlining permitting for the development of other oil and natural gas pipelines. Nuclear energy, now generating about 20 percent of our electricity through 104 power plants, must be expanded. No new nuclear generating plants have been licensed and constructed for thirty years. We call for timely processing of new reactor applications currently pending at the Nuclear Regulatory Commission.
Again, these claims and positions are no surprise at all, given that Mitt Romney has stacked his cabinet with energy industry insiders–all of whom have either worked directly in the dirty energy industry or have lobbied on their behalf. That might also help explain why Romney himself mocked climate change during his acceptance speechin Tampa.
The real surprise in the party platforms comes from the Democratic Party. While they do mention climate change close to 20 times in their platform, and they do devote an entire section to climate change and how they will deal with the problem, the entire platform is a giant step backwards from what the Democrats proposed back in 2008.
Raw Story's Stephen Webster puts it thusly:
The Democratic Party's 2012 platform no longer pledges to free Americans from the tyranny of big oil, dropping the prior platform's hard-line support for renewable energy for an "all-of-the-above" strategy favored by President Barack Obamaand his Republican rivals.
While the platform does still call for an international deal to curtail the types of pollution that accelerate climate change, it does not say that the agreement should be binding, as it did in 2008. The platform also drops the party's 2008 support for the "cap and trade" scheme Democrats failed to pass in 2010.
The administration says that Obama's all-of-the-above energy strategy has seen the U.S. reduce its foreign oil imports by about 10 percent while domestic energy production is at an all-time-high. Obama has also directed significant investments into the development of new clean energy technologies, dedicating more government seed money to the sector than any president to come before him.
And here is what the party says about their commitment to combating climate change:
The national security threat from climate change is real, urgent, and severe. The change wrought by a warming planet will lead to new conflicts over refugees and resources; new suffering from drought and famine; catastrophic natural disasters; and the degradation of vital ecosystems across the globe. That is why, in addition to undertaking measures to enhance energy independence and promote efficiency, clean energy, and renewable sources of power here at home, the President and the Democratic Party have steadily worked to build an international framework to combat climate change. We will seek to implement agreements and build on the progress made during climate talks in Copenhagen, Cancun, and Durban, working to ensure a response to climate change policy that draws upon decisive action by all nations. Our goal is an effective, international effort in which all major economies commit to reduce their emissions, nations meet their commitments in a transparent manner and the necessary financing is mobilized so that developing countries can mitigate the effects of climate change and invest in clean energy technologies. That is why the Obama administration has taken a leadership role in ongoing climate negotiations, working to ensure that other major economies like China and India commit to taking meaningful action. It is also why we have worked regionally to build clean energy partnerships in Asia, the Americas and Africa.
The Administration's shift in environmental policy has occurred gradually, but noticeably, over the last four years. Part of the shift is due to the fact that the President has faced very intense oppositionfrom the Republican Party. However, for the first two years he was in office, he had Democratic majorities in both Houses of Congress, so any claim that opposition is entirely to blame wouldn't be accurate. He had the chance, and chose to back down.
Neither of these platforms present American voters with much to be excited about when it comes to preserving our environment. And given that American voters this year have said that the environment isn't much of a concern, it's likely that we'll have to weather another four years of inaction on climate change and other environmental threats, regardless of which candidate gets elected in November.
Visit EcoWatch's ENERGY page for more related news on this topic.
Google Earth's latest feature allows you to watch the climate change in four dimensions.
EcoWatch Daily Newsletter
Researchers say there's a growing epidemic of tap water distrust and disuse in the U.S. Teresa Short / Moment Open / Getty Images
By Asher Rosinger
Imagine seeing a news report about lead contamination in drinking water in a community that looks like yours. It might make you think twice about whether to drink your tap water or serve it to your kids – especially if you also have experienced tap water problems in the past.
Why tap wins every time.
Asher Rosinger is an assistant professor of biobehavioral health, anthropology, and demography and director of the Water, Health, and Nutrition Laboratory at Penn State University.

Disclosure statement: Asher Rosinger receives funding from the National Science Foundation on an unrelated project. This work was supported by the Ann Atherton Hertzler Early Career Professorship funds, and the Penn State Population Research Institute (NICHD P2CHD041025). The funders had no role in the research or interpretation of results.
Reposted with permission from The Conversation.
A new report urges immediate climate action to control global warming. John W Banagan / Getty Images
A new report promoting urgent climate action in Australia has stirred debate for claiming that global temperatures will rise past 1.5 degrees Celsius in the next decade.
Winegrowers check vines during the burning of anti-frost candles in the Luneau-Papin wine vineyard in Le Landreau, near Nantes, western France, on April 12, 2021. SEBASTIEN SALOM-GOMIS / AFP via Getty Images
French winemakers are facing devastating grape loss from the worst frost in decades, preceded by unusually warm temperatures, highlighting the dangers to the sector posed by climate change.
"An important share of the harvest has been lost. It's too early to give a percentage estimate, but in any case it's a tragedy for the winegrowers who have been hit," said Christophe Chateau, director of communications at the Bordeaux Wine Council, told CNN.
Climate change, caused by the extraction and combustion of fossil fuels, has pushed winegrowing seasons earlier, putting crops at higher risk of cold — and wildfires supercharged by climate change also threaten American vignerons and farmworkers as well.
"I think it's good for people to understand that this is nature, climate change is real, and to be conscious of the effort that goes into making wine and the heartbreak that is the loss of a crop," Jeremy Seysses of Domaine Dujac in Burgundy's Côte de Nuits told Wine Enthusiast.
As reported by Wine Enthusiast:
Last week, images of candlelit French vineyards flooded social media. Across the country, winemakers installed bougies, or large wax-filled metal pots, among the vines to prevent cold air from settling in during an especially late frost.

With temperatures in early April as low as 22°F, and following an unseasonably warm March, this year's frost damage may be the worst in history for French winegrowers. Every corner of France reports considerable losses, from Champagne to Provence, and Côtes de Gascogne to Alsace. As a result, there will likely be very little French wine from the 2021 vintage reaching U.S. shores.
For a deeper dive:

CNN, Wine Enthusiast, France24, Eater
For more climate change and clean energy news, you can follow Climate Nexus on Twitter and Facebook, sign up for daily Hot News, and visit their news site, Nexus Media News.
From Your Site Articles
Related Articles Around the Web
A recent study focused on regions in Ethiopia, Africa's largest coffee-producing nation. Edwin Remsberg / Getty Images
Climate change could make it harder to find a good cup of coffee, new research finds. A changing climate might shrink suitable areas for specialty coffee production without adaptation, making coffee taste blander and impacting the livelihoods of small farms in the Global South.