Boomers and Chronic Constipation: What's Backing Up this Generation?
Jun. 23, 2014 08:33AM EST
Health + Wellness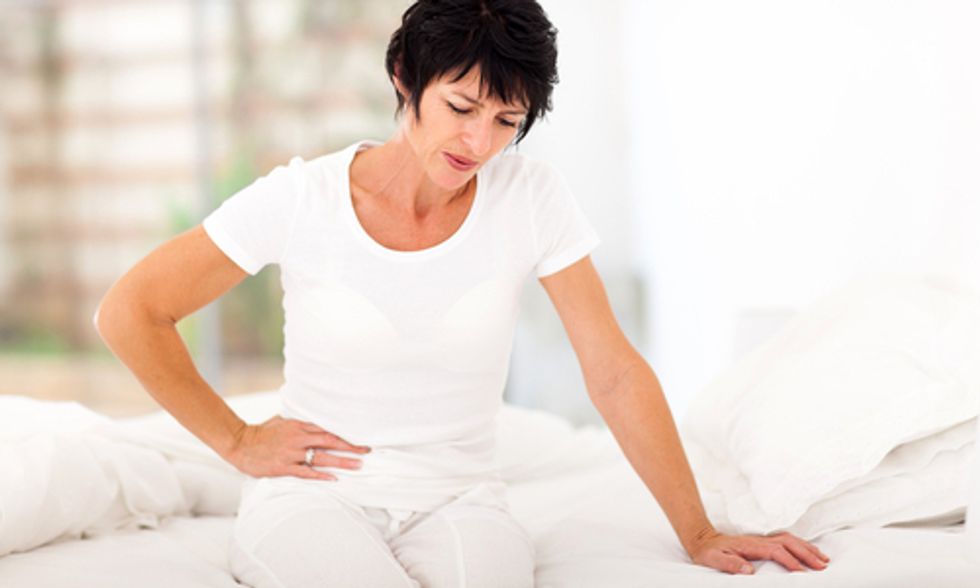 If you're 50 or older and think that constipation isn't a big deal, you ought to think again. Aside from causing frustration and discomfort, the body's failure to eliminate waste can be time-consuming to treat. That's money that should be going to a cushy retirement, complete with an around-the-world cruise.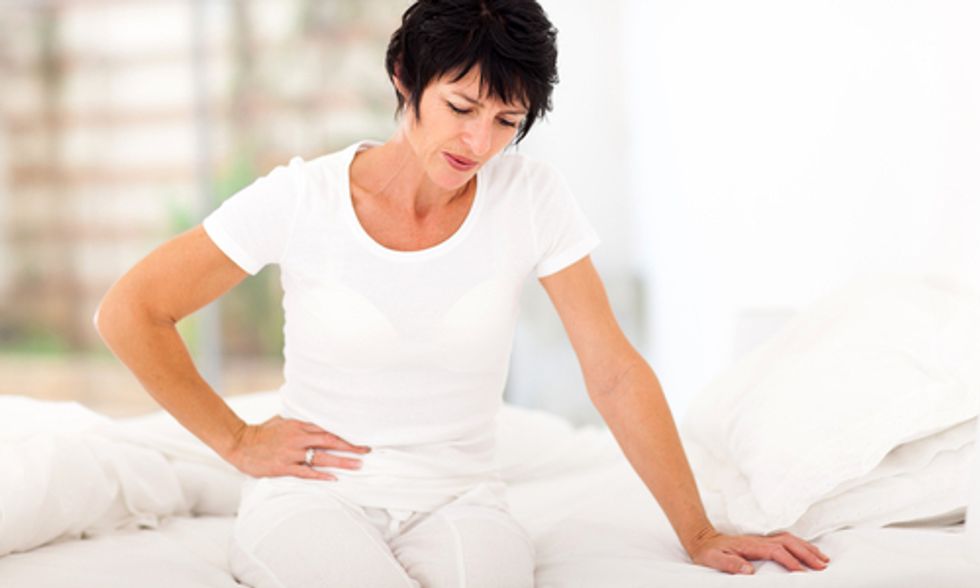 Photo courtesy of Shutterstock
Experts estimate that nearly half of all people born between 1946 and 1964 suffer from chronic constipation, which means that constipation is much more serious and widespread than we once thought.
While some of the reasons for constipation are no surprise, others are more surprising. We'll break down the reasons below, and offer some possible solutions for maintaining regularity.
1. Lifestyle changes
As we age, we naturally become less active. With a more sedentary lifestyle, our body has less caloric demands, and as a result, we eat much less than we did when we were younger. In most cases, a reduced diet often lacks sufficient fiber for healthy elimination of waste, leading to constipation.
2. Medications
Adding insult to injury, increased intake of pain medications and antidepressants can also have negative implications for the digestive system. Among the most common types of medication that cause constipation are OxyContin and Darvocet. Before accepting a prescription for pain medicine, be sure to ask your doctor about the possibility of constipation when taking that medication.
3. Seating position on the toilet
As strange as this may sound, the way we're forced to sit on toilets actually constricts the colon and interferes with the passage of waste (click here for an illustration). Without being able to properly eliminate, waste remains in the body and makes constipation worse. By adjusting the position of your thighs while seated on the toilet, you can aid the body's ability to eliminate waste.
When we sit on the toilet as we normally do, with our knees parallel to our hips, the anorectal angle actually closes a bit, much like a bend in a garden hose. With a garden hose, water can still pass through, but at a very limited rate. The same principle applies to the anorectal angle.
By assuming a squatting position over the toilet, the anorectal angle opens up, allowing waste to exit the body freely. Of course, squatting over a standard toilet is difficult (especially for those who are advancing in age), but with a Squatty Potty you can safely squat on your own toilet and help relieve constipation. The Squatty Potty is a stool that rests beneath the toilet bowl, allowing you to keep your knees raised for a comfortable squatting position while going to the bathroom. Both the Squatty Potty Ecco and the Tao Bamboo are incredibly sturdy, made to last with durable and eco-friendly materials.
4. Aging digestive system
After decades of use, the digestive system begins to lose its ability to properly break down food. Enzymes become less effective and, over time, the balance between good bacteria and bad bacteria in the intestines becomes disrupted, leading to poor digestion and, ultimately, constipation.
To aid the body's ability to digest foods, you should first look to include plenty of fiber-rich vegetables in your diet, such as beans, kale, broccoli and sweet potatoes. Also, be sure to drink plenty of fluids, especially water, as water helps make digestion easier for your body. Lastly, vitamin C has a profound effect on bowel movements, so get your digestive system going in the right direction with an orange or an 8 ounce glass of orange juice with breakfast every morning.
While supplements are no substitute for a healthy diet, you can help restore the balance between good and bad bacteria by taking a probiotic supplement for a few weeks. You can find probiotics in the vitamin section at your local drug or grocery store.
5. Limited mobility
When we're inactive, the digestive system actually works much slower, increasing the amount of time between bowel movements. By simply taking a 10-20 minute walk about an hour after a big meal, you can actually help improve blood flow throughout the body by waking up the muscles of your intestines.
6. Laxatives
Yes, laxatives can actually make constipation worse, as the body quickly develops a tolerance to their effects. Additionally, studies have shown that prolonged use of laxatives can cause nerve damage and reduce movement of the colon walls. And as is the case with most dietary supplements, laxatives are no substitute for the natural ingredients found in a diet rich in fiber and vitamin C.
EcoWatch Daily Newsletter
Related Articles from EcoWatch
Recent Stories from EcoWatch