This website uses cookies to ensure you get the best experience while browsing it. By clicking 'Got It' you're accepting these terms.
Bold Changes Needed for Federal Farm Bill
Nov. 08, 2011 10:11AM EST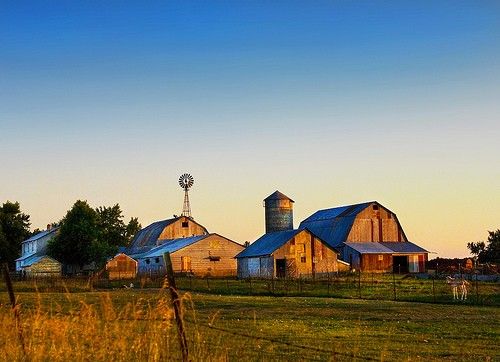 The Ohio Farmers Union, Association of Second Harvest Food Banks, Ohio Ecological Food and Farm Association, and Ohio Environmental Council are teaming up to urge bold changes to federal agriculture policy.
Their goal is to reform the Federal Farm Bill with a fiscally sound bill that will:
Grow America's agricultural production
Sustain the basic nutritional needs of the millions of Americans who continue to struggle to put food on the table during the Great Recession
Nurture America's emerging sector of organic and sustainable agriculture producers
Conserve America's precious water and soil resources
Call Date—Wednesday, Nov. 9, 2011
Time—10:30 a.m. (EST)
Phone—(614) 487-7507. Conference #: 294. Password: 123123.
Participants—MacKenzie Bailey, Ohio Ecological Food & Farm Association, (614) 421-2202, ext. 208; Joe Logan, Ohio Environmental Council, (614) 487-5830; Lisa Hamler-Fugitt, Association of Second Harvest Food Banks, (614) 271-4803; Roger Wise, Ohio Farmers Union, (419) 680-8190
The U.S. Farm Bill is an outgrowth of the 1930s Dust Bowl and Great Depression. The Farm Bill originally was designed to accomplish three goals:
1. Help struggling farmers stay on their land.
2. Promote conservation of precious soil and water resources.
3. Help care for the nutrition needs of Americans left jobless by the Great Depression.
Eight decades following its creation, the Federal Farm Bill has changed dramatically, as has the face of American agriculture. Today, only 2 percent of Americans actively farm, but their amazing productivity is reliant upon a complex global system of finite supply inputs and an energy-intensive, world-wide distribution network.
The coalition wants to refocus federal agriculture funding on four basic objectives:
1. Agribusiness now controls a larger share of the food dollar than do farmers. Congress should retarget federal farm support toward an efficient safety net for family farmers, rather than multi-national agribusinesses and processors.
2. The Great Recession continues to eat away at the ability of millions of Americans to put good food on the table, creating food deserts in many U.S. cities. Congress must broaden and strengthen basic nutrition programs to meet this basic and growing need.
3. Focusing on sustainable agricultural practices, America could expand the number of farmers on the land, while more efficiently recycling nutrients and preserve and protect traditional rural communities and limited natural resources.
4. As dust storms have reappeared in the Southwest and many waterways are impaired by nutrient and sediment pollution from farm runoff, America should refocus on delivering effective conservation to the American landscape. Linking conservation compliance to federal crop insurance programs will foster stewardship while protecting farmers.
For more information, click here.
—————
The mission of the Ohio Environmental Council (OEC) is to secure healthy air, land and water for all who call Ohio home. The OEC is Ohio's leading advocate for fresh air, clean water and sustainable land use. The OEC has a 40-year history of innovation, pragmatism and success. Using legislative initiatives, legal action, scientific principles and statewide partnerships, the OEC secures a healthier environment for Ohio's families and communities. For more information, visit www.theOEC.org.
EcoWatch Daily Newsletter
Variety of fermented food korean traditional kimchi cabbage and radish salad. white and red sauerkraut in ceramic plates over grey spotted background. Natasha Breen / REDA&CO / Universal Images Group / Getty Image
Even if you've never taken probiotics, you've probably heard of them.
These supplements provide numerous benefits because they contain live microorganisms, such as bacteria or yeast, which support the healthy bacteria in your gut (1, 2, 3, 4).
Pexels
Singapore will become the first country in the world to place a ban on advertisements for carbonated drinks and juices with high sugar contents, its health ministry announced last week. The law is intended to curb sugar consumption since the country has some of the world's highest diabetes rates per capita, as Reuters reported.
A typical adult takes around 20,000 breaths per day. If you live in a megacity like Beijing, with many of those lungfuls you're likely to inhale a noxious mixture of chemicals and pollutants.
Fred Stone holds his brown swiss cow Lida Rose at his Arundel dairy farm on March 18 after a press conference where he spoke about PFAS chemical contamination in his fields. Gregory Rec / Portland Portland Press Herald via Getty Images
By Susan Cosier
First there was Fred Stone, the third-generation dairy farmer in Maine who discovered that the milk from his cows contained harmful chemicals. Then came Art Schaap, a second-generation dairy farmer in New Mexico, who had to dump 15,000 gallons of contaminated milk a day.
Protesters attend the 32nd annual Fur-Free Friday demonstration on Nov. 23, 2018 in Beverly Hills, California. Ella DeGea / Getty Images
California Governor Gavin Newsom signed into law a bill that that bans the sale and manufacture of fur products in the state. The fur ban, which he signed into law on Saturday, prohibits Californians from selling or making clothing, shoes or handbags with fur starting in 2023, according to the AP.
By Simon Evans
During the three months of July, August and September, renewables generated an estimated total of 29.5 terawatt hours (TWh), compared with just 29.1TWh from fossil fuels, the analysis shows.
A demonstrator waves an Ecuadorian flag during protests against the end of subsidies to gasoline and diesel on Oct. 9 in Quito, Ecuador. Jorge Ivan Castaneira Jaramillo / Getty Images
Protesters block the road outside Mansion House in London during an XR climate change protest. Gareth Fuller / PA Images via Getty Images