This website uses cookies to ensure you get the best experience while browsing it. By clicking 'Got It' you're accepting these terms.
Bold Changes Needed for Federal Farm Bill
Nov. 08, 2011 10:11AM EST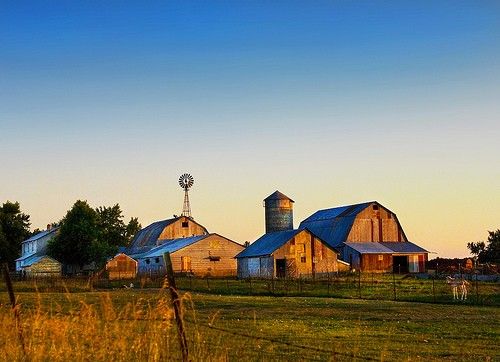 The Ohio Farmers Union, Association of Second Harvest Food Banks, Ohio Ecological Food and Farm Association, and Ohio Environmental Council are teaming up to urge bold changes to federal agriculture policy.
Their goal is to reform the Federal Farm Bill with a fiscally sound bill that will:
Grow America's agricultural production
Sustain the basic nutritional needs of the millions of Americans who continue to struggle to put food on the table during the Great Recession
Nurture America's emerging sector of organic and sustainable agriculture producers
Conserve America's precious water and soil resources
Call Date—Wednesday, Nov. 9, 2011
Time—10:30 a.m. (EST)
Phone—(614) 487-7507. Conference #: 294. Password: 123123.
Participants—MacKenzie Bailey, Ohio Ecological Food & Farm Association, (614) 421-2202, ext. 208; Joe Logan, Ohio Environmental Council, (614) 487-5830; Lisa Hamler-Fugitt, Association of Second Harvest Food Banks, (614) 271-4803; Roger Wise, Ohio Farmers Union, (419) 680-8190
The U.S. Farm Bill is an outgrowth of the 1930s Dust Bowl and Great Depression. The Farm Bill originally was designed to accomplish three goals:
1. Help struggling farmers stay on their land.
2. Promote conservation of precious soil and water resources.
3. Help care for the nutrition needs of Americans left jobless by the Great Depression.
Eight decades following its creation, the Federal Farm Bill has changed dramatically, as has the face of American agriculture. Today, only 2 percent of Americans actively farm, but their amazing productivity is reliant upon a complex global system of finite supply inputs and an energy-intensive, world-wide distribution network.
The coalition wants to refocus federal agriculture funding on four basic objectives:
1. Agribusiness now controls a larger share of the food dollar than do farmers. Congress should retarget federal farm support toward an efficient safety net for family farmers, rather than multi-national agribusinesses and processors.
2. The Great Recession continues to eat away at the ability of millions of Americans to put good food on the table, creating food deserts in many U.S. cities. Congress must broaden and strengthen basic nutrition programs to meet this basic and growing need.
3. Focusing on sustainable agricultural practices, America could expand the number of farmers on the land, while more efficiently recycling nutrients and preserve and protect traditional rural communities and limited natural resources.
4. As dust storms have reappeared in the Southwest and many waterways are impaired by nutrient and sediment pollution from farm runoff, America should refocus on delivering effective conservation to the American landscape. Linking conservation compliance to federal crop insurance programs will foster stewardship while protecting farmers.
For more information, click here.
—————
The mission of the Ohio Environmental Council (OEC) is to secure healthy air, land and water for all who call Ohio home. The OEC is Ohio's leading advocate for fresh air, clean water and sustainable land use. The OEC has a 40-year history of innovation, pragmatism and success. Using legislative initiatives, legal action, scientific principles and statewide partnerships, the OEC secures a healthier environment for Ohio's families and communities. For more information, visit www.theOEC.org.
EcoWatch Daily Newsletter
Smog over Los Angeles. Westend61 / Getty Images
After four decades of improving air quality, the U.S. has started to take a step backwards, as the number of polluted days has ticked upwards over the last two years, the Associated Press reported.
Photobos / iStock / Getty Images
Governors in Vermont and Maine signed bills on Monday that will ban plastic bags in their states next year, The Hill reported.
The Maine ban will go into effect next Earth Day, April 22, 2020. The Vermont ban, which extends beyond plastic bags and is the most comprehensive plastics ban so far, will go into effect in July 2020. The wait time is designed to give businesses time to adjust to the ban.
picture-alliance / AP Images / D. Goldman
By Daniel Moattar
Eastern Kentucky's hills are interrupted by jarring flats of bare rock: the aftermath of mountaintop removal mining, which uses explosives to destroy and harvest coal-rich peaks.
By Molly Taft
Lisa Marshall isn't your typical activist. For one thing, she's not into crowds. "I don't really like rallies," Marshall, a mom of three from upstate New York, said. "They're a little stressful — not my favorite thing."

An oil drilling site in a residential area of Los Angeles, California on July 16, 2014.
Faces of Fracking / Flickr
By Jake Johnson
A comprehensive analysis of nearly 1,500 scientific studies, government reports, and media stories on the consequences of fracking released Wednesday found that the evidence overwhelmingly shows the drilling method poses a profound threat to public health and the climate.

sonsam / iStock / Getty Images
By Grace Francese
A new Environmental Working Group (EWG) study published in Environmental Research found that nitrate, one of the most common contaminants of drinking water, may cause up to 12,594 cases of cancer per year, but that's not its only danger: It can pose unique health risks to children.
Melt water from Everest's Khumbu glacier. Ed Giles / Getty Images
EPA Administrator Andrew Wheeler signs his replacement for the Clean Power Plan. Win McNamee / Getty Images