This website uses cookies to ensure you get the best experience while browsing it. By clicking 'Got It' you're accepting these terms.
Bold Changes Needed for Federal Farm Bill
Nov. 08, 2011 10:11AM EST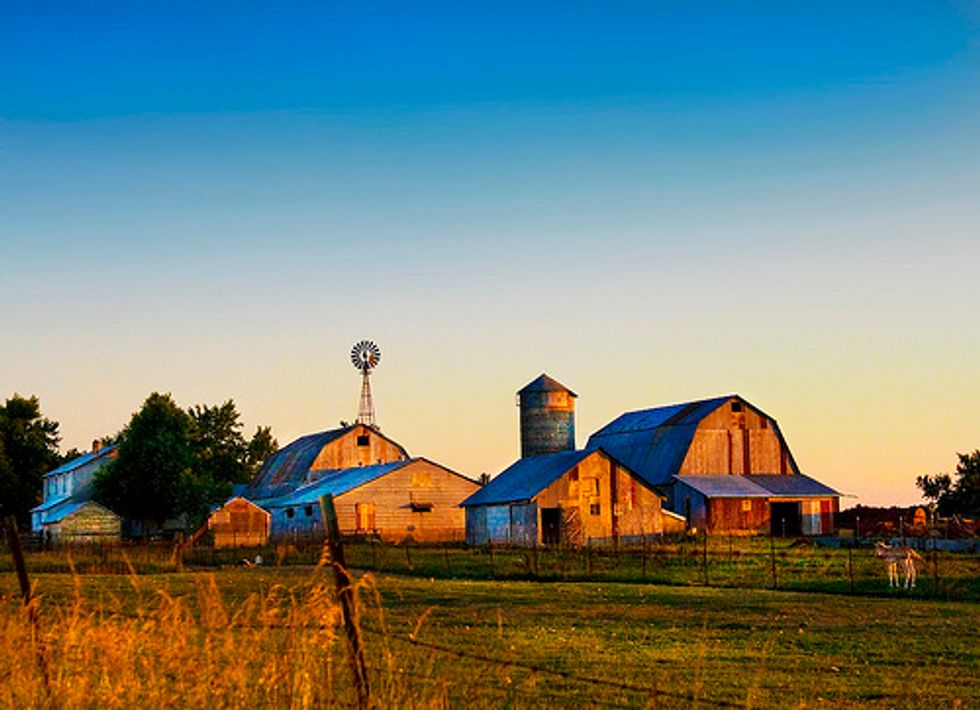 The Ohio Farmers Union, Association of Second Harvest Food Banks, Ohio Ecological Food and Farm Association, and Ohio Environmental Council are teaming up to urge bold changes to federal agriculture policy.
Their goal is to reform the Federal Farm Bill with a fiscally sound bill that will:
Grow America's agricultural production
Sustain the basic nutritional needs of the millions of Americans who continue to struggle to put food on the table during the Great Recession
Nurture America's emerging sector of organic and sustainable agriculture producers
Conserve America's precious water and soil resources
Call Date—Wednesday, Nov. 9, 2011
Time—10:30 a.m. (EST)
Phone—(614) 487-7507. Conference #: 294. Password: 123123.
Participants—MacKenzie Bailey, Ohio Ecological Food & Farm Association, (614) 421-2202, ext. 208; Joe Logan, Ohio Environmental Council, (614) 487-5830; Lisa Hamler-Fugitt, Association of Second Harvest Food Banks, (614) 271-4803; Roger Wise, Ohio Farmers Union, (419) 680-8190
The U.S. Farm Bill is an outgrowth of the 1930s Dust Bowl and Great Depression. The Farm Bill originally was designed to accomplish three goals:
1. Help struggling farmers stay on their land.
2. Promote conservation of precious soil and water resources.
3. Help care for the nutrition needs of Americans left jobless by the Great Depression.
Eight decades following its creation, the Federal Farm Bill has changed dramatically, as has the face of American agriculture. Today, only 2 percent of Americans actively farm, but their amazing productivity is reliant upon a complex global system of finite supply inputs and an energy-intensive, world-wide distribution network.
The coalition wants to refocus federal agriculture funding on four basic objectives:
1. Agribusiness now controls a larger share of the food dollar than do farmers. Congress should retarget federal farm support toward an efficient safety net for family farmers, rather than multi-national agribusinesses and processors.
2. The Great Recession continues to eat away at the ability of millions of Americans to put good food on the table, creating food deserts in many U.S. cities. Congress must broaden and strengthen basic nutrition programs to meet this basic and growing need.
3. Focusing on sustainable agricultural practices, America could expand the number of farmers on the land, while more efficiently recycling nutrients and preserve and protect traditional rural communities and limited natural resources.
4. As dust storms have reappeared in the Southwest and many waterways are impaired by nutrient and sediment pollution from farm runoff, America should refocus on delivering effective conservation to the American landscape. Linking conservation compliance to federal crop insurance programs will foster stewardship while protecting farmers.
For more information, click here.
—————
The mission of the Ohio Environmental Council (OEC) is to secure healthy air, land and water for all who call Ohio home. The OEC is Ohio's leading advocate for fresh air, clean water and sustainable land use. The OEC has a 40-year history of innovation, pragmatism and success. Using legislative initiatives, legal action, scientific principles and statewide partnerships, the OEC secures a healthier environment for Ohio's families and communities. For more information, visit www.theOEC.org.
EcoWatch Daily Newsletter
European Commission President Ursula von der Leyen delivers a press statement on the European Green Deal at the EU headquarters in Brussels, Belgium on Dec. 11, 2019. Xinhua / Zheng Huansong via Getty Images
The European Commission introduced a plan to overhaul the bloc's economy to more sustainable, climate-conscious policies and infrastructure, with the goal of being carbon-neutral by 2050, according to CNBC.
Young activists shout slogans on stage after Greta Thunberg (not in the picture) took part in the plenary session during the COP25 Climate Conference on Dec. 11 in Madrid, Spain. Pablo Blazquez Dominguez / Getty Images
By Andrea Germanos
Young activists took over and occupied the main stage at the COP25 climate conference in Madrid, Spain Wednesday and demanded world leaders commit to far more ambitious action to address the ecological emergency.
A NASA image showing the ozone hole at its maximum extent for 2015. NASA Goddard Space Flight Center
The Montreal Protocol, a 1987 international treaty prohibiting the production of chlorofluorocarbons (CFCs) to save the ozone layer, was the first successful multilateral agreement to successfully slow the rate of global warming, according to new research. Now, experts argue that similar measures may lend hope to the climate crisis.
Police in Wales are in the midst of an unusual investigation: the sudden death of more than 200 starlings.
Donald Trump Jr. killed an argali sheep like this one on a hunting trip in Mongolia. powerofforever/ iStock / Getty Images Plus
During a hunting trip in Mongolia this August, Donald Trump Jr. shot and killed an endangered argali sheep, and received a permit only after the fact.