This website uses cookies to ensure you get the best experience while browsing it. By clicking 'Got It' you're accepting these terms.
Bold Changes Needed for Federal Farm Bill
Nov. 08, 2011 10:11AM EST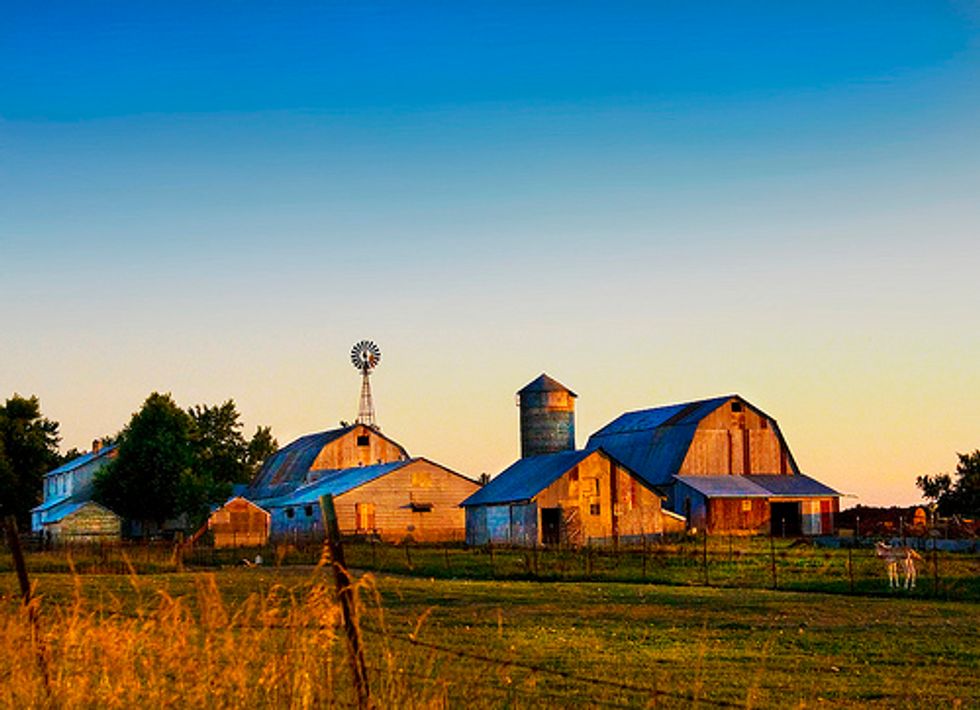 The Ohio Farmers Union, Association of Second Harvest Food Banks, Ohio Ecological Food and Farm Association, and Ohio Environmental Council are teaming up to urge bold changes to federal agriculture policy.
Their goal is to reform the Federal Farm Bill with a fiscally sound bill that will:
Grow America's agricultural production
Sustain the basic nutritional needs of the millions of Americans who continue to struggle to put food on the table during the Great Recession
Nurture America's emerging sector of organic and sustainable agriculture producers
Conserve America's precious water and soil resources
Call Date—Wednesday, Nov. 9, 2011
Time—10:30 a.m. (EST)
Phone—(614) 487-7507. Conference #: 294. Password: 123123.
Participants—MacKenzie Bailey, Ohio Ecological Food & Farm Association, (614) 421-2202, ext. 208; Joe Logan, Ohio Environmental Council, (614) 487-5830; Lisa Hamler-Fugitt, Association of Second Harvest Food Banks, (614) 271-4803; Roger Wise, Ohio Farmers Union, (419) 680-8190
The U.S. Farm Bill is an outgrowth of the 1930s Dust Bowl and Great Depression. The Farm Bill originally was designed to accomplish three goals:
1. Help struggling farmers stay on their land.
2. Promote conservation of precious soil and water resources.
3. Help care for the nutrition needs of Americans left jobless by the Great Depression.
Eight decades following its creation, the Federal Farm Bill has changed dramatically, as has the face of American agriculture. Today, only 2 percent of Americans actively farm, but their amazing productivity is reliant upon a complex global system of finite supply inputs and an energy-intensive, world-wide distribution network.
The coalition wants to refocus federal agriculture funding on four basic objectives:
1. Agribusiness now controls a larger share of the food dollar than do farmers. Congress should retarget federal farm support toward an efficient safety net for family farmers, rather than multi-national agribusinesses and processors.
2. The Great Recession continues to eat away at the ability of millions of Americans to put good food on the table, creating food deserts in many U.S. cities. Congress must broaden and strengthen basic nutrition programs to meet this basic and growing need.
3. Focusing on sustainable agricultural practices, America could expand the number of farmers on the land, while more efficiently recycling nutrients and preserve and protect traditional rural communities and limited natural resources.
4. As dust storms have reappeared in the Southwest and many waterways are impaired by nutrient and sediment pollution from farm runoff, America should refocus on delivering effective conservation to the American landscape. Linking conservation compliance to federal crop insurance programs will foster stewardship while protecting farmers.
For more information, click here.
—————
The mission of the Ohio Environmental Council (OEC) is to secure healthy air, land and water for all who call Ohio home. The OEC is Ohio's leading advocate for fresh air, clean water and sustainable land use. The OEC has a 40-year history of innovation, pragmatism and success. Using legislative initiatives, legal action, scientific principles and statewide partnerships, the OEC secures a healthier environment for Ohio's families and communities. For more information, visit www.theOEC.org.
EcoWatch Daily Newsletter
U.S. President Donald Trump listens as Anthony Fauci, Director of the National Institute of Allergy and Infectious Diseases speaks in the Rose Garden for the daily coronavirus briefing at the White House on March 29 in Washington, DC. Tasos Katopodis / Getty Images
By Jake Johnson
Just over a month after proclaiming that the number of coronavirus cases in the U.S. would soon "be down to close to zero," President Donald Trump said during a press briefing on the White House lawn Sunday that limiting U.S. deaths from the pandemic to between 100,000 and 200,000 people would mean his administration and the country as a whole did "a very good job."
Dicamba is having a devastating impact in Arkansas and neighboring states. A farmer in Mississippi County, Arkansas looks at rows of soybean plants affected by dicamba. The Washington Post / Getty Images
Documents unearthed in a lawsuit brought by a Missouri farmer who claimed that Monsanto and German chemical maker BASF's dicamba herbicide ruined his peach orchard revealed that the two companies knew their new agricultural seed and chemical system would likely damage many U.S. farms, according to documents seen by The Guardian.
Washington State Governor Jay Inslee and other leaders speak to the press on March 28, 2020 in Seattle. Karen Ducey / Getty Images
A bushfire burns outside the Perth Cricket Stadium in Perth, Australia on Dec. 13, 2019. PETER PARKS / AFP via Getty Images

By Albert Van Dijk, Luigi Renzullo, Marta Yebra and Shoshana Rapley
2019 was the year Australians confronted the fact that a healthy environment is more than just a pretty waterfall in a national park; a nice extra we can do without. We do not survive without air to breathe, water to drink, soil to grow food and weather we can cope with.
By Fino Menezes
Everyone adores dolphins. Intelligent, inquisitive and playful, these special creatures have captivated humans since the dawn of time. But dolphins didn't get to where they are by accident — they needed to develop some pretty amazing superpowers to cope with their environment.