Bloomberg's New Report Shows Why Waiting on Climate Action is 'Risky Business'
Jun. 24, 2014 11:12AM EST
Climate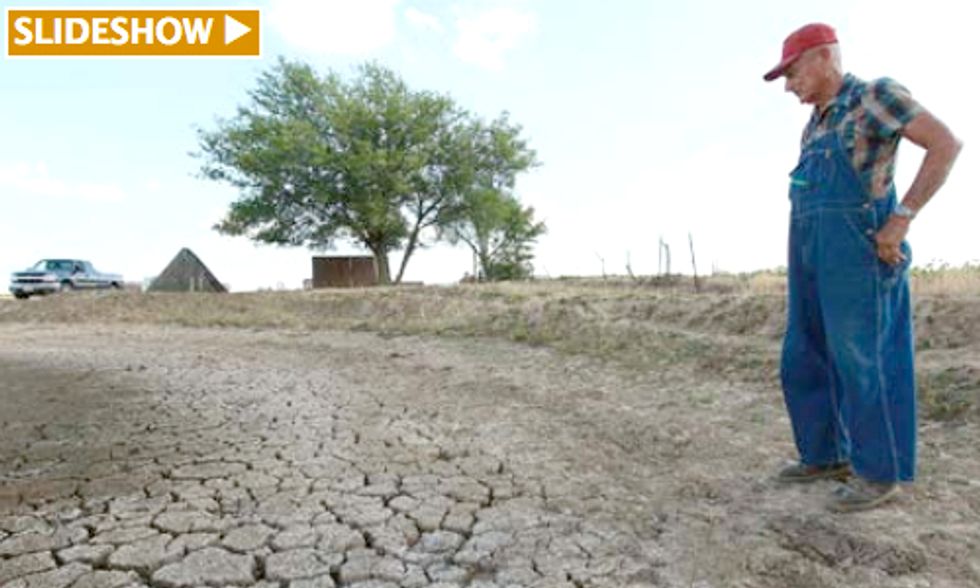 A new report from entrepreneur and former New York City Mayor Michael Bloomberg and a committee of economists and former politicians explains why anything other than immediate action on climate change presents risky business.
Released Tuesday morning, Risky Business: The Economic Risks of Climate Change in the United States contains the comprehensiveness and interactivity of the federal government's National Climate Assessment, but centers on the economic risks presented by a warming planet, rising sea level and other climate factors. For instance, one graphic shows the value of state properties below the mean sea level in Florida, Louisiana, Massachusetts, Maryland and New York now and projections for 2100.
[slideshow_deploy id='346858']
"Damages from storms, flooding, and heat waves are already costing local economies billions of dollars—we saw that firsthand in New York City with Hurricane Sandy," Bloomberg said in a statement. "With the oceans rising and the climate changing, the Risky Business report details the costs of inaction in ways that are easy to understand in dollars and cents—and impossible to ignore."
The report found that between $66 billion and $106 billion worth of existing coastal property will likely be below sea level nationwide by 2050. About $238 billion to $507 billion worth of property could be below sea level by 2100.
"It's an old joke that it's not the heat, it's the humidity. Actually, it's both: Over the next twenty to thirty years, there are many regions of the country where we'll have higher levels of heat and humidity than we've ever seen," said Dr. Al Sommer, dean emeritus of the Bloomberg School of Public Health at Johns Hopkins University.
"We'll see more cases of heat stroke and mortality. And, if we stay on the 'business as usual' path, things only get worse from there—we shouldn't take that risk."
The report also includes regional slides, each with projections that are unique to that area. In the Midwest,  for instance, extreme heat will result in reduced crop yields unless farmers adapt with new practices. In the Southeast, extreme heat will occur one and a half to four year additional months per year by 2100. That could lead to a decrease in labor productivity in the construction, mining, utility, manufacturing and transportation sectors, which are all essential to various infrastructures.
"Climate change is nature's way of charging us compound interest for doing the wrong thing," said Tom Steyer, an investor, philanthropist and president of NextGen Climate.
"The Risky Business report confirms what many of us have long suspected: The longer we wait to address the growing risks of climate change, the more it will cost us all. From a business perspective, given the many benefits of early action, it would be silly to allow these risks to accumulate to the point where we can no longer manage them."
EcoWatch Daily Newsletter