This website uses cookies to ensure you get the best experience while browsing it. By clicking 'Got It' you're accepting these terms.
Black Carbon Initiative Should Not Block Efforts to Reduce CO2 Emissions
Feb. 16, 2012 08:50AM EST
Climate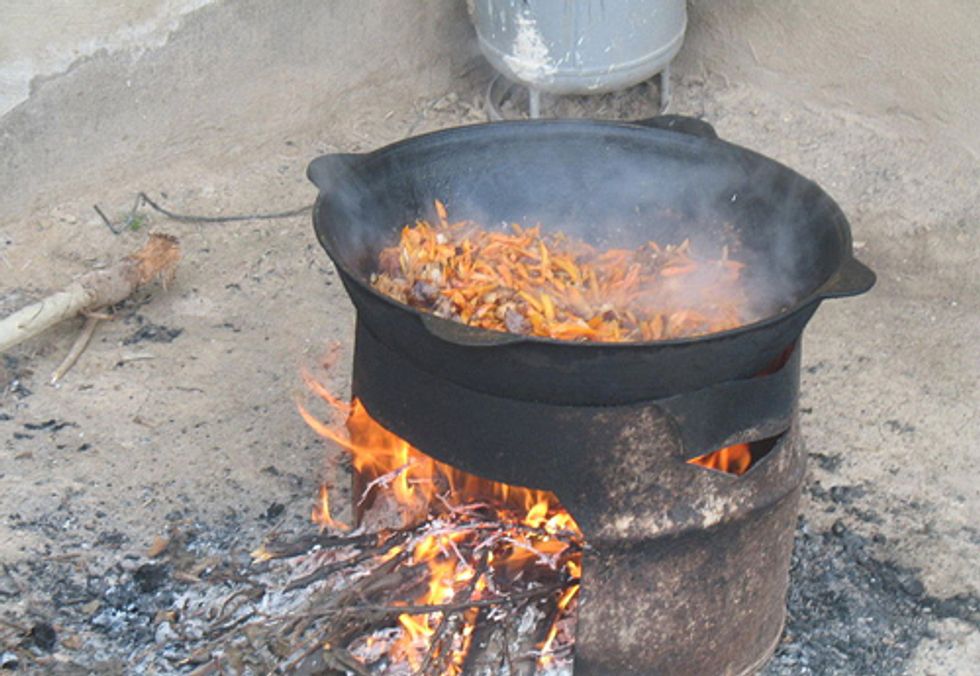 World Wildlife Fund (WWF) has welcomed a "black carbon" initiative announced Feb. 16 by the U.S., Canada, Mexico, Ghana, Sweden and Bangladesh—but warned that the primary effort in reducing dangerous climate changing emissions has to remain on achieving rapid and deep cuts to carbon dioxide emissions.
The substances highlighted in the initiative—black carbon or soot, methane and hydrofluorocarbons—are known as short-lived climate forcers, since they do not stay in the atmosphere as long as CO2. Major sources of black carbon include burning of biomass in traditional cookstoves and fires in some developing countries, as well as diesel exhaust.
'The fact is that the big emitters like the U.S. and Canada that are advancing this initiative have done very little to reduce CO2 emissions, the primary cause of global warming," said Samantha Smith, leader of the WWF Climate and Energy Initiative.
"'Now they have developed a plan that shifts the focus to others—developing countries in particular. While support for poorer countries is important, their primary responsibility should be to cut their own emissions and address the global challenges posed by climate change."'
"Cutting black carbon emissions by ensuring adequate access to energy and cleaner cookstoves is in principle good, but we should not assume that this new initiative will deliver quick results," said Smith. "There are many practical challenges to this and the other measures in the initiative, including the very large number of sources of pollution, financing, and cultural barriers to adoption of new cooking methods. Success will depend on good mechanisms for finance, accounting and delivery."
In short, while short-lived forcers provide a window of opportunity, it should not distract us from addressing the biggest cause of climate change—CO2 emissions.
For more information, click here.
EcoWatch Daily Newsletter
Ocean pollution concept with plastic and garbage.
Anton Petrus
/ Moment / Getty Images
Nestlé cannot claim that its Ice Mountain bottled water brand is an essential public service, according to Michigan's second highest court, which delivered a legal blow to the food and beverage giant in a unanimous decision.
A number of supermarkets across the country have voluntarily issued a recall on sushi, salads and spring rolls distributed by Fuji Food Products due to a possible listeria contamination, as CBS News reported.
A U.S. Border Patrol agent gathers personal effects from immigrants before they are transferred to a McAllen processing center on July 02, 2019 in Los Ebanos, Texas. John Moore / Getty Images
Poverty and violence in Central America are major factors driving migration to the United States. But there's another force that's often overlooked: climate change.
Retired Lt. Cmdr. Oliver Leighton Barrett is with the Center for Climate and Security. He says that in Guatemala, Honduras and El Salvador, crime and poor economic conditions have long led to instability.
"And when you combine that with protracted drought," he says, "it's just a stressor that makes everything worse."
Barrett says that with crops failing, many people have fled their homes.
"These folks are leaving not because they're opportunists," he says, "but because they are in survival mode. You have people that are legitimate refugees."
So Barrett supports allocating foreign aid to programs that help people in drought-ridden areas adapt to climate change.
"There are nonprofits that are operating in those countries that have great ideas in terms of teaching farmers to use the land better, to harvest water better, to use different variety of crops that are more resilient to drought conditions," he says. "Those are the kinds of programs I think are needed."
So he says the best way to reduce the number of climate change migrants is to help people thrive in their home countries.
Reporting credit: Deborah Jian Lee / ChavoBart Digital Media.
Reposted with permission from Yale Climate Connections.
Chris Pratt arrives to the Los Angeles premiere of "Jurassic World: Fallen Kingdom" on June 12, 2018 in Los Angeles, California. Michael Tran / FilmMagic / Getty Images

Chris Pratt was called out on social media by Game of Thrones star Jason Momoa after Pratt posted an image "low key flexing" with a single-use plastic water bottle.