Bird Death Risk Puts Massive California Solar Project in Serious Doubt
Dec. 17, 2013 11:34AM EST
Business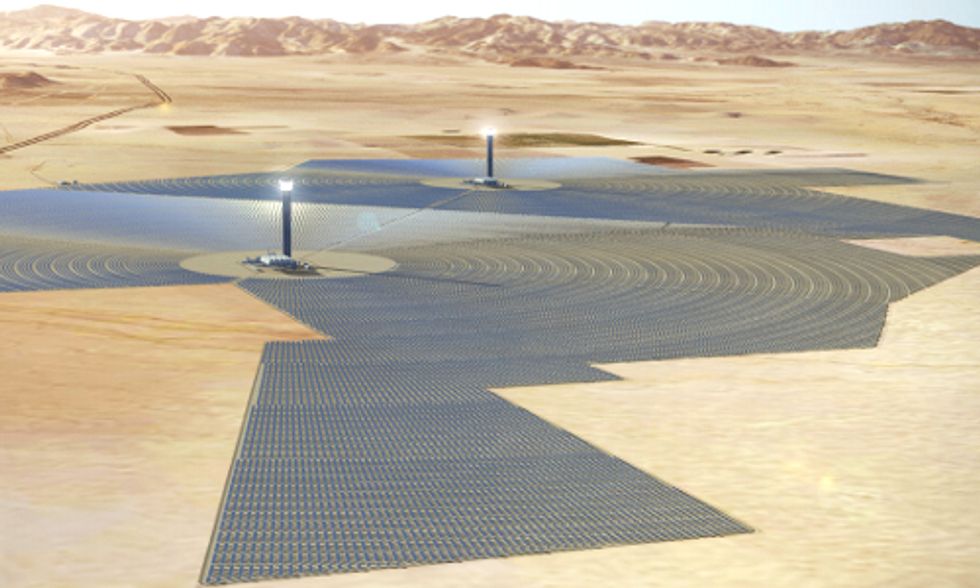 The construction of a colossal solar energy project in California is in serious doubt after the California Energy Commission (CEC) blocked a design amendment to reflect sunlight from mirrors to boilers on two, 750-foot towers.
The Palen Solar Thermal project was originally proposed and approved in 2010, but redesigned last year when BrightSource Energy bought it after the original owner, Solar Millennium, went bankrupt. At that point, BrightSource proposed incorporating its power tower technology, which the CEC said poses a threat to birds in a 1,000-page document issued this month.
With two units slated to produce 500 megawatts (MW) of solar energy, the Palen project would be even larger than Ivanpah, the 377 MW project by BrightSource, Google and NRG in California's Mojave Desert. Ivanpah is not yet fully operational, but has been known as the largest under-construction solar project in the world. It is also the only project approved by the CEC that deployed power towers.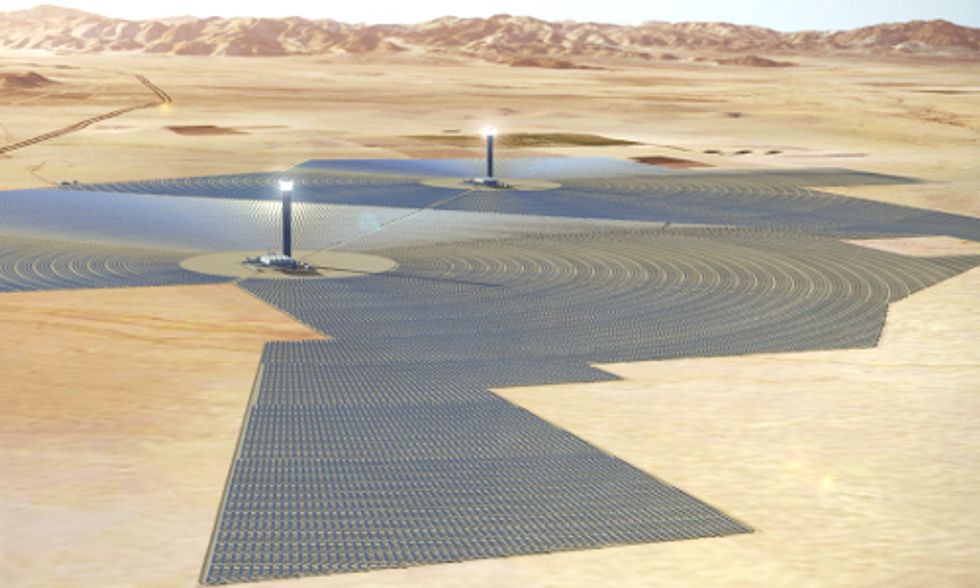 "To date, [Ivanpah] has not operated at full capacity, but has already resulted in a number of bird deaths," according to the document. "Petitioner has not provided us with sufficient records to calculate a reasonable estimate of avian mortality at [Palen]."
The CEC listed a plethora of plants, wildlife and upland within the 3,899 acres of Palen, but many of them have been found to be at minimal risk following various certifications. Still, the main concerns for birds are collisions, electrocutions and disorientation that could be brought on by the towers and heliostats.
According to the CEC, there are about 350 bird species that might pass through the region. The commission deemed bird deaths at Palen a "virtual certainty."
The document provides a list of approved, large-scale solar projects using various recommended alternatives. One example is a 250 MW portion of the 750 MW McCoy Solar Energy Project in Riverside County, CA to be operational by the end of 2016. That project uses Single-Axis Tracking Photovoltaic technology with 1,032 tracker units in 10 arrays and about 757,320 solar panels.
Don't expect BrightSource to warm up to the idea of an alternative technology—that would add on additional costs and affect the timing of the construction, which is crucial to the purchase plan agreements the company signed with California utilities to bring renewable energy to about 200,000 homes.
According to BrightSource, more than 170,000 software-controlled mirrors at Palen would track the sun in two dimensions and reflect sunlight to the towers' boilers. When the concentrated sunlight strikes the boilers' pipes, it heats water and creates superheated steam. The steam would travel through pipes from the boiler to a standard turbine where electricity is generated and carried through transmission lines to homes and businesses.
If construction ever begins at the site, it would provide about 2,300 construction jobs and 100 permanent operations and maintenance jobs, according to BrightSource. The company estimates about $200 million in state and local tax benefits.
Wind energy has also come under fire for its risk to birds. In November, the U.S. Department of Justice and Duke Energy announced a $1 million settlement related to the deaths of more than 160 protected birds in Wyoming.
In the same month, the U.S. Department of the Interior granted 30-year permits to allow some utilities to operate wind farms without worrying about punishment for killing bald and golden eagles.
Visit EcoWatch's RENEWABLES page for more related news on this topic.

EcoWatch Daily Newsletter
Related Articles from EcoWatch