Bipartisan Members of Congress Slam USEC Bailout
May. 09, 2012 07:00AM EST
Energy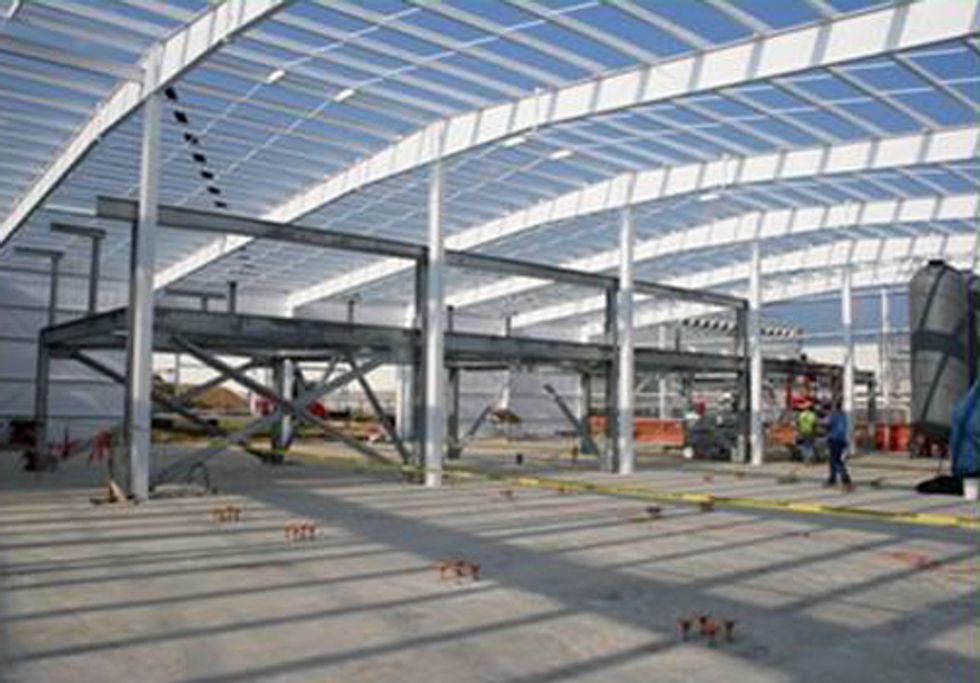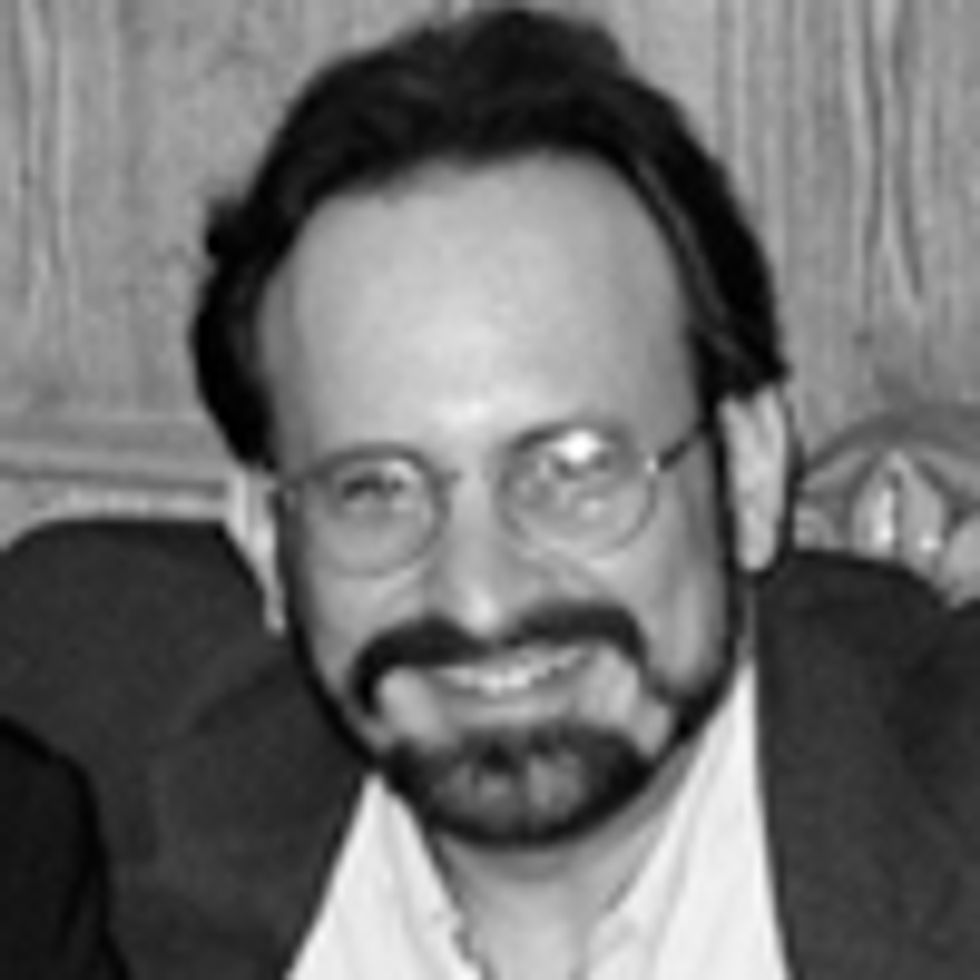 A leading Republican and a leading Democrat in the U.S. House of Representatives have slammed the proposed congressional bailout of USEC Inc. and its so-called "American Centrifuge Plant" or ACP. In a letter to members of the Transportation Conference Committee dated May 7, Steve Pearce (R-NM) and Ed Markey (D-MA) recount the excruciating history of USEC since its ill-fated privatization in 1997, and call upon colleagues to "stop the expenditure of taxpayer dollars on USEC's failed ACP."
Among the many digs the congressmen take at backers of the USEC bailout, Pearce and Markey identify the spending proposal from the top as an earmark. Bailout backers, including most especially south Ohio congressman and Speaker of the House John Boehner, have bent over backwards to argue that the explicit earmark isn't an earmark. Boehner is supposed to be enforcing a House rule against any earmarks.
The letter is available at Congressman Markey's website here and has also been posted, at my request, on the website of Commonwealth Environmental Services of Paducah, Kentucky.
The letter at the links above is addressed to Representative Henry Waxman (D-CA), a member of the Conference Committee. Identical letters were sent to all other House conferees who will be meeting to craft a Transportation bill, and the Pearce-Markey letter is being otherwise widely circulated in both chambers of Congress.
The Transportation Conference Committee is considering an amendment authored by U.S. Senators from Ohio Sherrod Brown and Rob Portman, advertised as making  up to $150 million available to USEC in 2012 appropriations. It is widely regarded as the last chance USEC has to obtain 2012 congressional appropriations, which are needed to implement a proposed two-year "Research, Development and Demonstration" (RD&D) project, itself seen as a last-ditch effort to salvage the flagging eleven-year ACP endeavor.
If 2012 appropriations are not secured before May 31 of this year, USEC will miss a number of critical deadlines, and it's unlikely that any part of ACP then could be salvaged even with future federal funding. USEC executives themselves acknowledged on a May 2 webcast conference call that the May 31 deadline is an inflexible term of the company's new credit facility. USEC investors, creditors and shareholders have all strongly soured on ACP, since it has mired the company in expenses and debts with no productive outcome.
It remains very unclear whether USEC can avoid bankruptcy or other acute financial distress long enough to join in any new public-private partnership as envisioned in the RD&D proposal, whether the terms of a congressionally-authorized bailout would be sufficient or acceptable for USEC, and whether the federal interest in RD&D could not be met by partnership with other companies in Oak Ridge, Tennessee, leaving the Piketon, Ohio, site to decommissioning, cleanup and redevelopment.
Steve Pearce, a former minority whip, is chairman of the Congressional Western Caucus which advocates for uranium mining interests and energy independence, a member of the Financial Services Committee, vice-chair of the Native American Caucus, and a member of the Tea Party Caucus. Ed Markey, serving his 36th year in the House, is ranking member on the Natural Resources Committee, a member of the Energy and Commerce Committee, former chairman of the Select Committee on Energy Independence, current co-chair of the Bipartisan Caucus on Nonproliferation, and a member of the Progressive Caucus.
Uranium miners are enraged that continuous Department of Energy (DOE) handouts to USEC, not authorized by Congress, have been accomplished through the extra-legal mechanism of "uranium barter," which dumped government stockpiles of uranium onto the market, depressing prices and increasing unemployment among miners. USEC uranium enrichment competitors, including companies with projects in New Mexico, Idaho and North Carolina, are enraged that three successive administrations have shoveled federal subsidies, gifts, and no-bid contracts to USEC, in flagrant violation of the USEC Privatization Act and despite USEC's non-performance in creating a viable enrichment project in Ohio. Communities in Ohio and Kentucky are enraged that USEC broke numerous agreements regarding the shutdown of its gaseous diffusion plants at Piketon and Paducah, while simultaneously maintaining its lease-hold on the two federal sites, preventing the planning of alternative development.
That Pearce and Markey have joined to lead an unlikely full-spectrum coalition to end federal support of USEC Inc., is perhaps the worst news the company has received in a string of very very bad news. Just this week, Japan shut down its last operating nuclear reactor, and Francois Hollande was elected president of France, on a platform calling for a one-third reduction of French reliance on nuclear power. France and Japan have been the second and third largest markets for enriched uranium fuel after the U.S. On Monday, May 7, shares of USEC hit a new all-time low of 75 cents, 97 percent off of the 2007 high of $23.91.
Ninety-seven percent losers are generally frowned-upon by the investment community.
As the dismal financial outlook is summarized in the Pearce-Markey letter:
The company's stock has been trading at under $1/share for weeks and is at risk of being de-listed from the stock exchange. There is substantial uncertainty USEC can generate future taxable income and this is reflected in its last publicly-reported credit rating of CCC+. In addition to its dismal credit rating, USEC's default rating was downgraded to Caa1, poor standing and high credit risk. Decline in profit and income is not the only concern; the world-wide demand for uranium enrichment services, which had been expected to increase, is down sharply. The $150 million in support contemplated by the Senate is almost $60 million higher than the current total market  capitalization of the company. Any further taxpayer support for this company thus would carry with it a stunningly high level of risk that the entire investment would be lost.
USEC executives also reinforced the de-listing threat in their May 2 conference call by stating that de-listing would not only be a gut punch to the company's shareholders, but it would violate the terms of USEC's bond issuance, making more than $500 million in bond debt immediately due for payment.
Compared to USEC, Solyndra looks as rock solid as a Christmas account in an FDIC-backed savings bank.
Readers of the Pearce-Markey letter will note a striking parallel with predictions I made in my petition of intervention against ACP licensing in 2005, elaborated more recently in a series of articles at Ecowatch.org and SONGSheetOhio.blogspot.com. It is sad that it's taken seven years for public officials to take action  on the massive corruption scandal that was already in full flower in the south Ohio hills at the time I began to sound the alarm in 2005. On the other hand, it is gratifying to learn that sometimes, some elected officials in Washington do take seriously their duty of public trust.
Let's hope that we hear no more about shoveling U.S. Treasury funds and government inventories toward USEC Inc. But I'm here to tell you that hope won't be enough. We'll have to work for it.
—————
Also posted on the blog of Southern Ohio Neighbors Group.
EcoWatch Daily Newsletter