This website uses cookies to ensure you get the best experience while browsing it. By clicking 'Got It' you're accepting these terms.
Bill Undermines Invasive Species Protections for Great Lakes
Nov. 08, 2011 10:55AM EST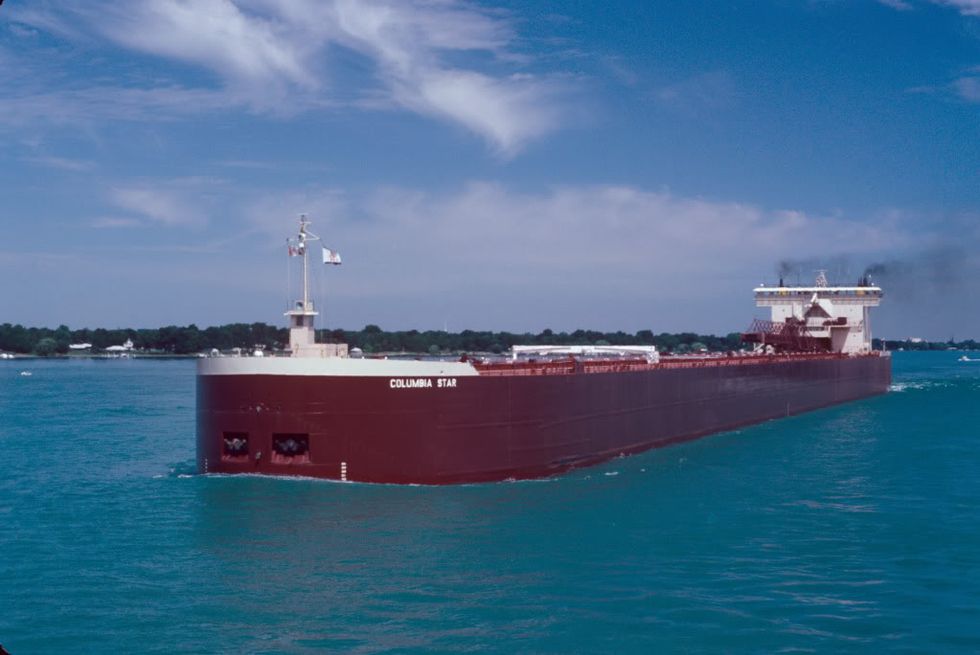 The National Wildlife Federation has opposed provisions in a federal bill that would be a devastating setback in the effort to stop aquatic invasive species from entering the Great Lakes and other U.S. waters through the ballast discharge of foreign ships.
"This bill is bad for the Great Lakes," said Andy Buchsbaum, regional executive director of the National Wildlife Federation's Great Lakes office. "It leaves the door open for invasive species to enter the lakes through the discharge of ships' ballast water. Those invaders, like zebra mussels, have polluted our water, killed our fish and cost us jobs. You'd think after the devastation we've seen in the Great Lakes from that our leaders would learn. After years of inaction, the federal government needs to enact stronger—not weaker—protections."
The Commercial Vessel Discharges Reform Act of 2011(HR 2838) would thwart efforts to stop the introduction of non-native species through ballast water by:
Adopting a non-protective standard from the International Maritime Organization (IMO) that would continue to allow invasive species into U.S. waters
Delaying even that standard by up to 10 years
Preventing states and the U.S. Environmental Protection Agency (EPA) from setting protective and effective standards
Making it difficult, if not impossible, to add new protections, even if the EPA and other agencies determine that the IMO standard is not doing the job
Stopping citizens from being able to enforce the law
There are more than 180 non-native aquatic species in the Great Lakes, with one being discovered on average every seven months. These invaders foul beaches, harm commercial and recreational fishing, clog power plants and municipal water infrastructure, and disrupt the Great Lakes food chain leading to the regional extinction of species, bird die-offs and dead zones where no fish and wildlife can survive.
More than 65 percent of aquatic invasive species entering the Great Lakes since the opening of the St. Lawrence Seaway in 1959 have arrived in the ballast tanks of oceangoing cargo vessels.
Aquatic invasive species cost the region's citizens, businesses, utilities and cities more than $200 million every year in damages and control costs.
Despite the staggering costs associated with invasive species, the federal government has failed to put in place adequate protections—leaving it up to the shipping industry to voluntarily clean up its act. After years of inaction by both the shipping industry and the federal government, states such as New York and Michigan enacted laws to protect its citizens and business owners from the influx of harmful non-native species by mandating foreign ships clean and filter their dirty ballast water before discharging into U.S. waters.
Shipping industry attempts to overturn those laws failed—as courts consistently ruled that states had the legal authority to protect their water quality from biological pollution. As state protections prepare to take effect (New York's standard goes into effect Jan. 1, 2013), shipping interests are turning to the federal government to preserve the status quo.
"This bill is designed to keep the shipping industry off the hook and violates state's right to protect their waters from invasive species," said Marc Smith, senior policy manager for the National Wildlife Federation's Great Lakes office. "This bill preserves the woefully inadequate status quo and continues to leave the Great Lakes vulnerable to future invasions. These provisions need to be stripped out of the bill so that we can protect our Great Lakes, drinking water, economy and way of life for people and wildlife now and for generations to come."
For more National Wildlife Federation news, click here.
For more information, click here.
EcoWatch Daily Newsletter
U.S. President Donald Trump listens as Anthony Fauci, Director of the National Institute of Allergy and Infectious Diseases speaks in the Rose Garden for the daily coronavirus briefing at the White House on March 29 in Washington, DC. Tasos Katopodis / Getty Images
By Jake Johnson
Just over a month after proclaiming that the number of coronavirus cases in the U.S. would soon "be down to close to zero," President Donald Trump said during a press briefing on the White House lawn Sunday that limiting U.S. deaths from the pandemic to between 100,000 and 200,000 people would mean his administration and the country as a whole did "a very good job."
Dicamba is having a devastating impact in Arkansas and neighboring states. A farmer in Mississippi County, Arkansas looks at rows of soybean plants affected by dicamba. The Washington Post / Getty Images
Documents unearthed in a lawsuit brought by a Missouri farmer who claimed that Monsanto and German chemical maker BASF's dicamba herbicide ruined his peach orchard revealed that the two companies knew their new agricultural seed and chemical system would likely damage many U.S. farms, according to documents seen by The Guardian.
Washington State Governor Jay Inslee and other leaders speak to the press on March 28, 2020 in Seattle. Karen Ducey / Getty Images
A bushfire burns outside the Perth Cricket Stadium in Perth, Australia on Dec. 13, 2019. PETER PARKS / AFP via Getty Images

By Albert Van Dijk, Luigi Renzullo, Marta Yebra and Shoshana Rapley
2019 was the year Australians confronted the fact that a healthy environment is more than just a pretty waterfall in a national park; a nice extra we can do without. We do not survive without air to breathe, water to drink, soil to grow food and weather we can cope with.
By Fino Menezes
Everyone adores dolphins. Intelligent, inquisitive and playful, these special creatures have captivated humans since the dawn of time. But dolphins didn't get to where they are by accident — they needed to develop some pretty amazing superpowers to cope with their environment.