Bill Nye: Solar-Powered Space Travel 'Finally Coming to Fruition'
Jan. 28, 2015 11:35AM EST
Business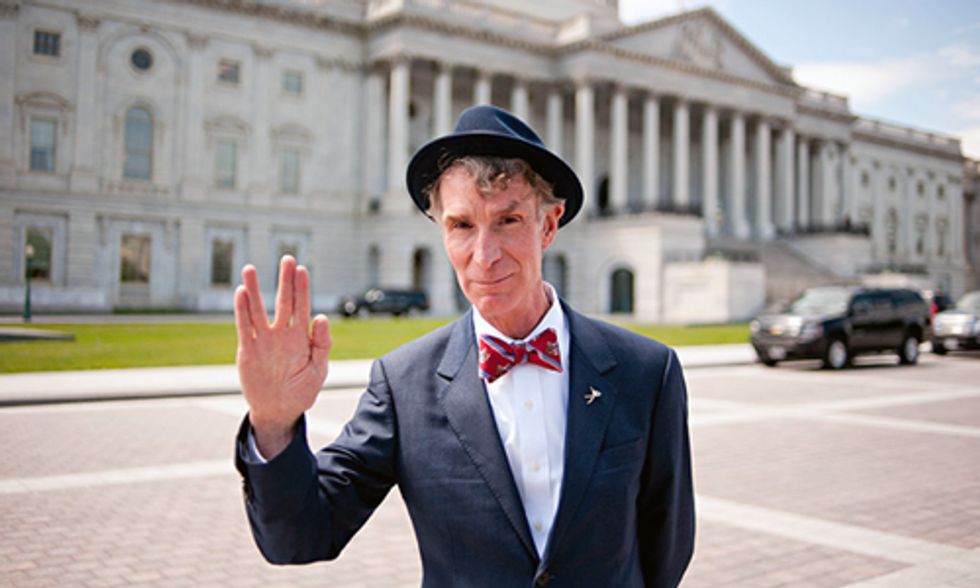 "In science fiction, it goes back over a century: people sailing in space on beams of light. And it's finally coming to fruition," said Bill Nye.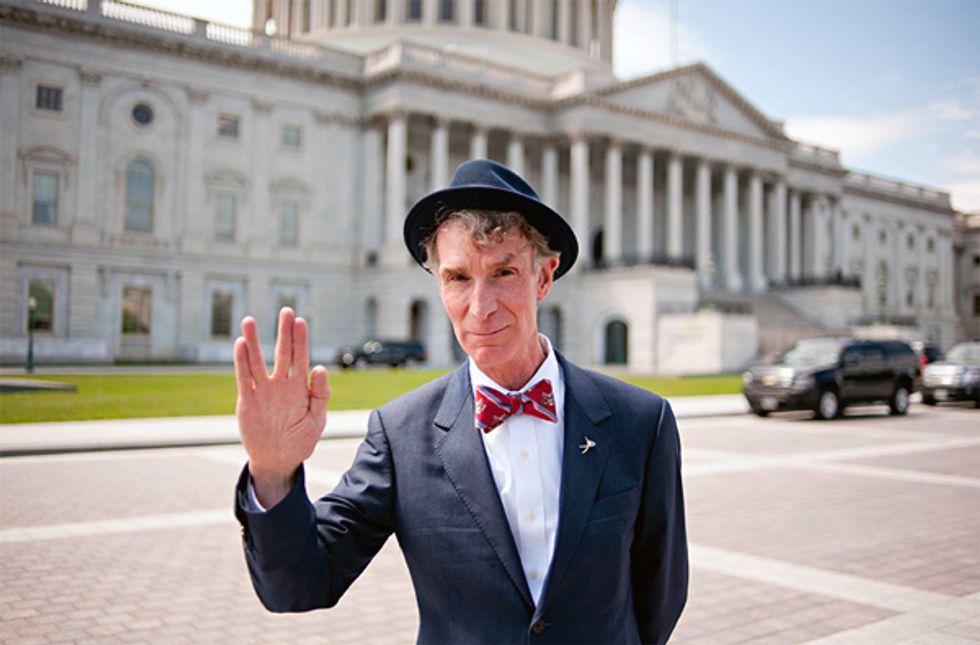 Nye is CEO of the Planetary Society, which is the largest nonprofit organization promoting space exploration through education, advocacy and research. The organization, whose vision is to know the cosmos and our place within it, is entirely funded by individual citizens, who are committed to advancing space exploration.
In May, two small spacecraft will carry large, reflective sails into Earth's orbit. This flight will be a trial run for a full-fledged solar sailing demonstration in 2016. According to Planetary Society's website, "solar sails use the sun's energy as a method of propulsion—flight by light ... Solar sail spacecraft capture light momentum with large, lightweight mirrored surfaces—sails. As light reflects off a sail, most of its momentum is transferred, pushing on the sail. The resulting acceleration is small, but continuous."
Stephanie Wong, one of the staff members working on the project, said, "It's cool because it's almost infinite energy." Unlike chemical rockets, which offer short bursts of thrust, solar sails thrust continuously and can reach higher speeds over time.
As Nye mentions, the concept is not new. In 1608, Johannes Kepler wrote to Galileo Galilei hypothesizing that humans would one day use solar sails to float through space like ships at sea. Just under 400 years later, Planetary Society attempted to send the world's first solar sail into space, but it failed to reach orbit. The distinction of the planet's first solar sails went Japan's Ikaros probe in 2010. Then, in 2011, NASA deployed its NanoSail-D, which orbited the Earth for eight months before burning up in the atmosphere.
If all goes to plan, LightSail will be the first to use controlled solar sailing, which would be a major advance in space exploration. Sails could help eliminate the space debris problem by allowing defunct satellites to de-orbit safely. And "some researchers have even higher hopes for solar sails, suggesting that a truly enormous sail—one the size of Texas, for example—could send a spaceship to another star system in just a few centuries," according to Mother News Network.
The staff at Planetary Society has been working very hard to make LightSail a success. "It's been a couple years' worth of effort. It'll be nice having it fly and deploy and send those cool pictures back that I've been dreaming about every day," said Alex Diaz of Planetary Science.
YOU MIGHT ALSO LIKE
How Solar Energy Beats Nuclear Power on Earth and in Space
Parents, Teachers and Students Ask School Districts to Go 100% Renewable Energy
Solar Is Cheaper Than Electricity From the Grid in 42 of 50 Largest U.S. Cities
EcoWatch Daily Newsletter